Shopping for summer baby clothes is hard—as in it's hard not to buy everything because tiny dresses, rompers, and overalls are so darn cute. Luckily, Zara and H&M offer some of the cutest budget-friendly kids fashion options. We rounded up some of our favorite items for babies, toddlers, and kids from their summer collections.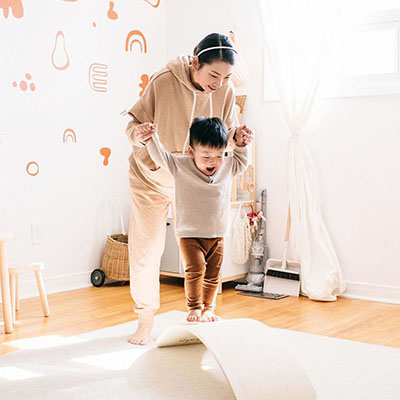 If your kid is turning 2, get ready for hilarious conversations, much more involved play, and lots of sweet, sloppy kid hugs and kisses. As for what you'll need? Leave that to us.
At least half of these items I would want in my size, like the soft, gauzy rompers, jersey dresses, and trendy florals. Plus, both H&M Kids and Zara Kids nail the ever-elusive cute clothes for little boys. Enjoy this list of the cutest spring and summer picks from Zara and H&M. 
Onesies, Overalls & Matching Sets
Much like jumpsuits for busy mamas, putting your kid in a one-piece outfit or matching set often proves to be easier and more convenient. These adorable onesies, overalls, and sets with sweet and summery prints are simply too cute to pass up.
Tops & Shirts
From tanks to tees to button-up shirts, H&M and Zara are full of essential basics that will get your kids through the entire summer season. Paired with shorts or pants (see below), these choices are great for any occasion.
Bottoms
One of the best parts about H&M and Zara is how many affordable multi-packs of clothing they have, especially when it comes to shorts. These pants and shorts—in materials from denim to linen to cotton—will be your go-to when picking out outfits for playtime this season.
Dresses & Rompers
There's not much that's cuter than a baby or toddler in a tiny dress or romper. Plus, in the same way we love dresses as an easy one-step way to feel put together, these outfits are also super easy for summer play days or special occasions.
This article was originally published in May 2020 and has been updated for timeliness.