It's mid-August and we're still experiencing 100-degree days in Chicago, yet here I am, celebrating the return of the Pumpkin Cream Cold Brew at Starbucks. If it's not obvious, I'm obsessed with all things fall—and extremely excited for spooky season, changing leaves, and fall fashion. But this also happens to be the weirdest time of year weather-wise—and picking out summer-to-fall transition outfits is even harder. Soon, we'll be chilly and reaching for sweatshirts in the morning but sweating by afternoon.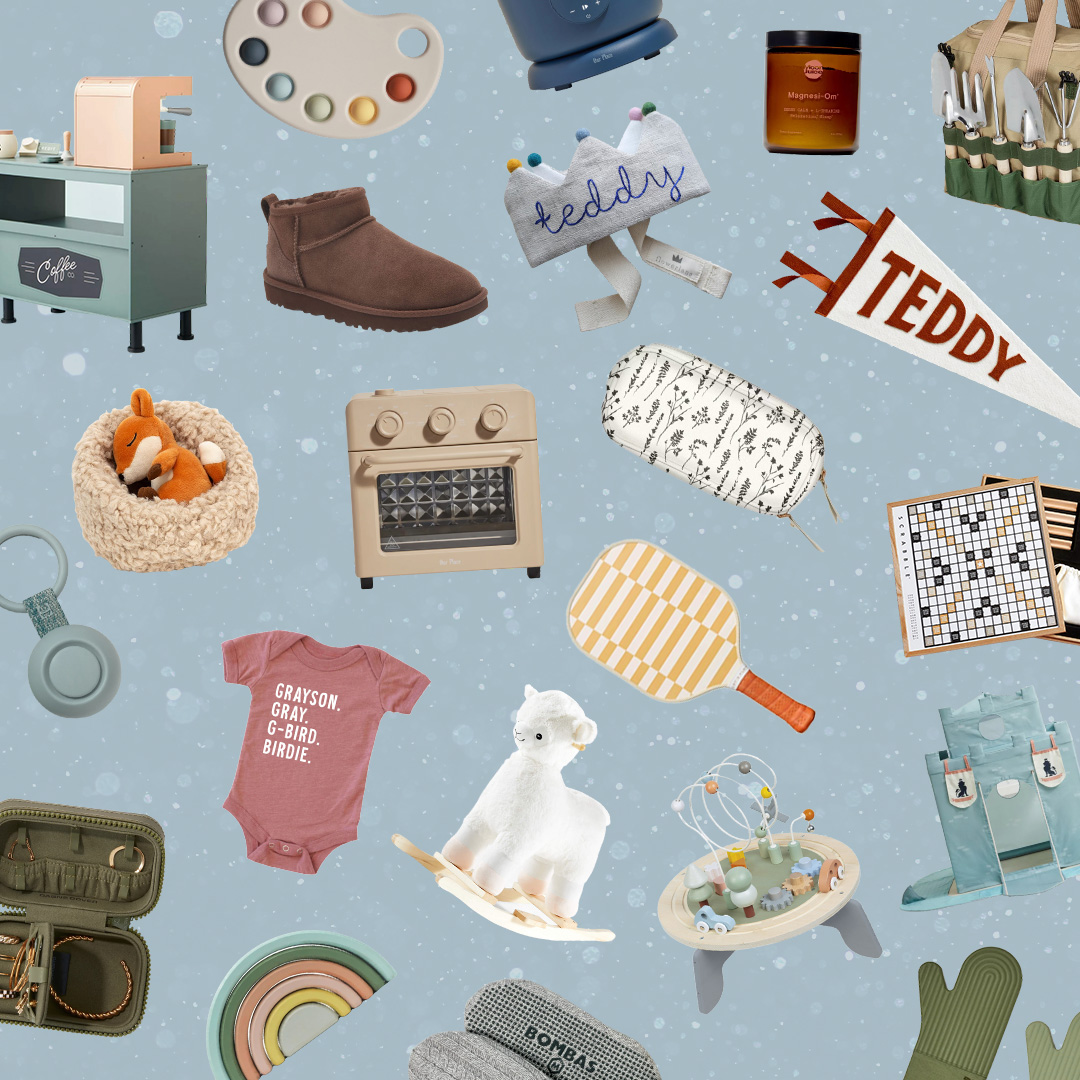 everything you need to ace holiday gifting this year 🎁
Knowing how to dress during the transition from summer to fall is definitely a learning process, but you can trust that easy layers, denim, breathable fabrics, and lightweight jackets will be your best friend during the weather rollercoaster in September and October. We've put together six versatile and transitional outfits that will get you through everything from a school drop-off to a morning Starbucks run for your first PSL of the season.
Check out these six mom-approved summer to fall transition outfits:
1. Denim shorts + tank + relaxed sweater
Shop the look:
1. bell-sleeve sweater | similar sweater
2. basic tank
3. denim shorts
4. sling bag
5. sneakers
2. Linen blazer + bodysuit + wide-leg jeans
Shop the look:
1. linen blazer
4. bucket bag
5. sandals
3. Ruched top + trousers + clogs
Shop the look:
1. ruched top
3. trousers
4. leather tote
5. clogs
4. Midi sweater dress + denim jacket + sneakers
Shop the look:
1. denim jacket
3. sunglasses
4. crescent bag
5. sneakers
5. Athleisure bodysuit + oversized button-up
Shop the look:
3. belt bag
4. sneakers
6. Tank + wide-leg overalls + slide sandals
Shop the look:
1. basic tank
2. chunky hoops
3. overalls | similar overalls
4. shoulder bag