Super Bowl Sunday is almost here! Whether you'll be glued to the TV watching the game or primarily watching for the snacks (we feel ya, girl), it's no secret that Super Bowl Sunday means indulging in a lot of delicious food. From wings to sliders and dips galore, this weekend is all about scrumptious Game Day dishes and we're here for it.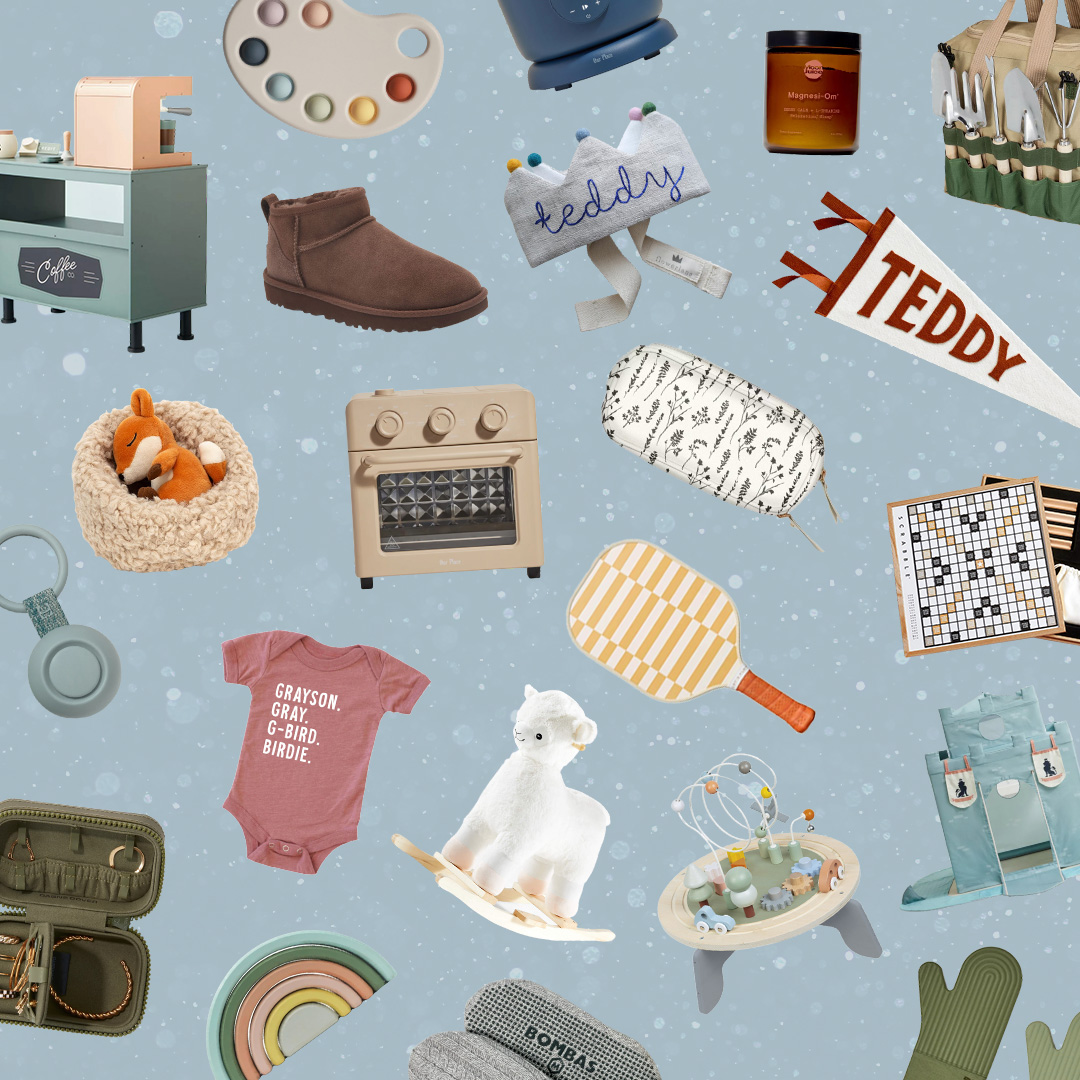 everything you need to ace holiday gifting this year 🎁
To get you ready for this year's Super Bowl, we've rounded up all the best family-friendly versions of your favorite game day recipes—enjoy, mamas!
Appetizers
Is there a more classic game day appetizer than chips and guac? Ready in just 10 minutes, this simple recipe is easy to make without sacrificing any of guacamole's delicious taste.
A great app for kids to enjoy too, this popular recipe is both fun to make and delicious to eat. Plus, this snack only takes about 20 minutes to cook and makes 10 servings, so it's perfect for a big crowd.
A crowd-pleaser every time it's served, this Mexican bean dip is flavored with taco seasoning packets and green chiles paired with sour cream, cream cheese, and shredded cheese—yum!
A fun spin on everyone's favorite snack, French fries, this app instead features deliciously-seasoned potato wedges. With only a few ingredients, this recipe can be prepped in 10 minutes and cooked in 30.
Your family and/or guests will love this snack board that includes homemade caramelized onion dip surrounded by carrots, celery, grape tomatoes, radish slices, cauliflower bites, crackers, chips, artichokes, and more!
Get your game day Buffalo chicken fix with this cheesy pull-apart bread that's served with a tangy, spicy pickled jalapeño ranch dipping sauce. It's pretty easy to make, too, with a prep time of about 20 minutes and a cook time of 25.
Sure French fries are delicious—but have you ever tried avocado fries?! This recipe can be made using either an oven or an air fryer and pairs the fries with a delicious homemade lime dipping sauce.
Nothing says the Super Bowl like loaded potato skins! While this recipe doesn't take much time to prep (about 20 minutes), it does require about 50 minutes to cook in the oven, so plan accordingly!
The perfect snack to enjoy during the game (and halftime show), this bacon cheese dip is easy to make and can be served with bread, crackers, chips, or veggies like celery. Delish!
Treat your guests to something extra special on game day with this fun app that emulates the delicious soft pretzels that always smell so tempting at the mall. Though this recipe is a bit more time-intensive and complicated than others on this list, the end result is well worth it!
Dinners
These filling sliders are perfect to serve at a Super Bowl party because they're easily handheld and don't require a fork and knife to eat. The best part? The pork can be cooked in a crockpot ahead of time for easy game day prep!
Everyone loves a delicious bowl of mac and cheese, and this recipe is perfect for Super Bowl Sunday because you can prep it in advance and cook it in your crockpot while watching the game.
Pizzas are easy to make for a big crowd and, most importantly, easy for hungry football fans to eat while watching the big game. This recipe makes two pizzas and, while it does take some time to prep all the ingredients, the pies themselves cook in just 12 minutes.
Another great handheld option for a game day party, these pretzel hot dogs are delicious and easy to eat—we're sure any kids at the event will think they're super yummy!
Pair a chips-and-guac appetizer with these yummy honey chipotle chicken tacos that can easily be made in your slow cooker—your game day guests are sure to love them!
These shareable mini burgers are perfectly bite-sized versions of a traditional cheeseburger and can be customized with a plethora of toppings.
This vegetarian chili is super delicious and easy to make. It only takes about 15 minutes to prep and can be cooked in your crockpot during the game so it's ready to eat by halftime.
Desserts
Every Super Bowl party needs a delicious dessert! These Muddy Buddies are incredibly easy to make using Chex cereal, melted white chocolate, coconut, and powdered sugar.
Another great Super Bowl party dessert option, this recipe is a fun take on traditional Rice Krispies treats with a decadent salted dark chocolate flavor.
These thick and chewy cookies are filled with lots of oh-so-yummy ingredients including oats, peanut butter, chocolate and butterscotch chips, and M&Ms.
Unlike the first puppy chow (AKA Muddy Buddies) recipe on this list, this iteration has an amazing salted peanut Nutella flavoring that your guests (and kids!) are sure to devour during the game.