Putting together a healthy, delicious meal can be a challenge, especially at the end of a long day. Many recipes involve wandering a grocery store for an hour finding 25 different ingredients for one recipe you want to make, which — let's be honest — just isn't always realistic.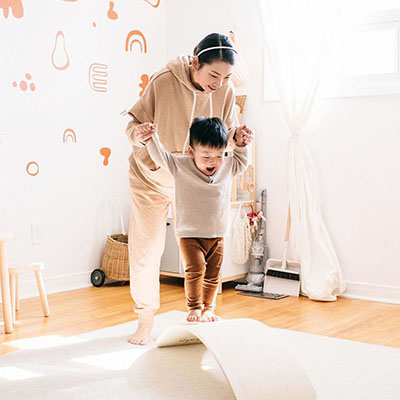 Shop Our Most-Used Items From Amazon for Toddlers!
If your kid is turning 2, get ready for hilarious conversations, much more involved play, and lots of sweet, sloppy kid hugs and kisses. As for what you'll need? Leave that to us.
This way to shop —>
But luckily, making delicious meals does not need to require a ton of grocery shopping and preparation. We've rounded up our favorite meals with under five ingredients (yes, you heard that right!) that we love to make. We promise, the lack of ingredients doesn't mean a lack of flavor — you and your family will love these.