Editor's Note: According to CDC guidelines, face masks should not be worn by children under age 2.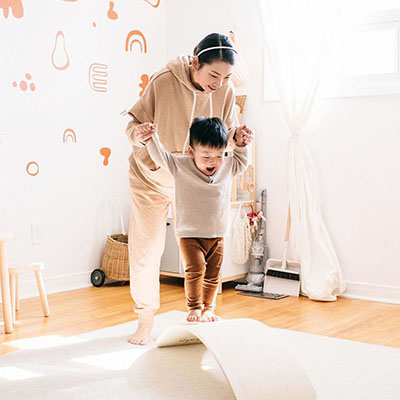 If your kid is turning 2, get ready for hilarious conversations, much more involved play, and lots of sweet, sloppy kid hugs and kisses. As for what you'll need? Leave that to us.
While I was pleasantly surprised at how easily my 3-year-old adapted to wearing a mask to preschool, I was less pleasantly surprised with how difficult it was to find one that fit right. It seemed that every mask we tried was either gaping in places where it shouldn't be or sliding down off my son's nose… both of which defeat the purpose of wearing it in the first place.
At this point, we've tried quite a few brands, and thankfully, the days of ill-fitting toddler face masks are behind us. Now we can only hope that the days of wearing masks at all are soon-to-be behind us as well. If you're having trouble finding the right fit for your little one, we've rounded up some of our favorite toddler face masks that will actually fit them. 
32 Degrees
also available in adult sizes. additionally sold at Costco!
Athleta
available in 3 color schemes