Just like washing our hands and practicing social distancing, wearing masks has become a pandemic habit for my family, as I'm sure it has for many families over the past few months. My kids have to wear masks during school (with occasional socially-distant breaks) and any person on school property must be masked-up.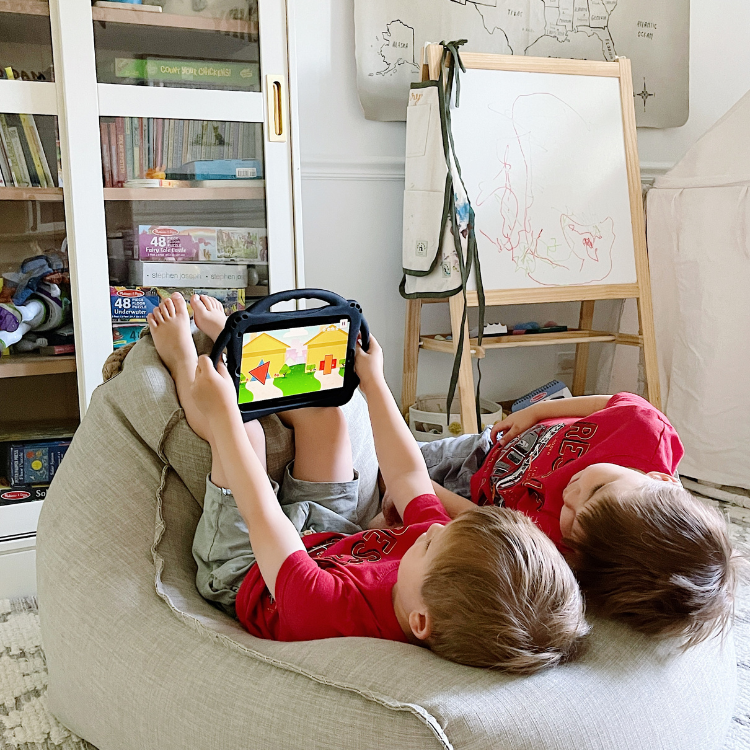 a pediatrician shares what she *really* thinks about LOs and screen time
While no one really loves wearing a mask, most people want to keep their families and communities safe. Masks are simply a fact of life right now, with requirements in place across the country.
Like adults, kids want to be comfortable and, perhaps, show off a little of their personality and preferences with their face masks. My own daughter, an animal lover, insisted we buy a mask that made her look like she had a dog snout (I find it creepy, but it's her favorite), and my youngest chose a number of rainbow and unicorn patterns. Here are some of our other editor's favorite face masks for their kids.

Etsy
I knew getting my 2-year-old to wear a mask would be a challenge, so I wanted to make him excited about it. Enter his favorite TV character: Daniel Tiger. A quick Google search took me to this darling Etsy shop. The quality is great, and we talk about why we wear the mask and how everyone else has one on. The longest he lasted was in the grocery store, and again, it helped that literally everyone else had one on. Fortunately, he appears to be a rule follower like his mom. Highly recommend if your kids are fans!
Target
I've now purchased over 10 kids' masks for in-person back-to-school instruction. Some I've purchased from people in our community crafting kids' masks, but I also really like these super cute and super affordable Cat & Jack masks from Target. My girls were able to pick out their favorite patterns, and they fit well and have a metal nose bridge, which is necessary for my 7-year-old because she wears glasses.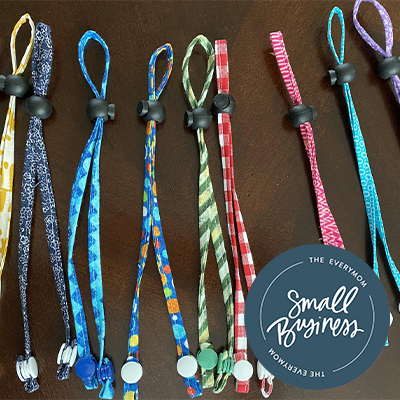 Etsy
Since both my girls will be wearing masks to school every day, I'm hoping these lanyards mean they're less likely to lose them. The lanyards have little snaps to hook onto the mask, an adjustable strap, and a variety of colors. My kids haven't lost a mask yet, so fingers crossed.

Sanctuary
I tried a few (OK, many) different brands of masks in the beginning of our stay-at-home time to see what would work for my kids. Of all of the ones we've tried, these are the ones they like best and ask for the most when it's time to wear one. They're soft, comfortable, breathable, and fit really well for my 4 and 7 year olds. And, according to his teacher, my youngest has no problem wearing these masks all day during his in-person school time. I bought a second pack soon after.
Billie Blooms
I wasn't looking to spend $28 on a child's face mask, but I fell in love with this adorable puppy dog face design, and my dog-loving 3-year-old did too. I do not regret spending a few extra dollars on it because he loves to wear it. He loves it so much, he regularly asks us if he can wear his mask. This is the same kid who refuses to change out of pajamas when we're leaving the house and who I have to wrestle into wearing basically any article of clothing because he "likes to be naked." Not to mention, the quality of the mask is superior. It's thick and durable, but breathable for little ones. I ordered the XS, and it fits him perfectly.