Life is busy and, frankly, I sometimes find myself having zero energy to pull together dinner at the end of a long day let alone meal prep lunches for the rest of the week. Thankfully, my go-to grocery store, Trader Joe's, has the best frozen foods section ever.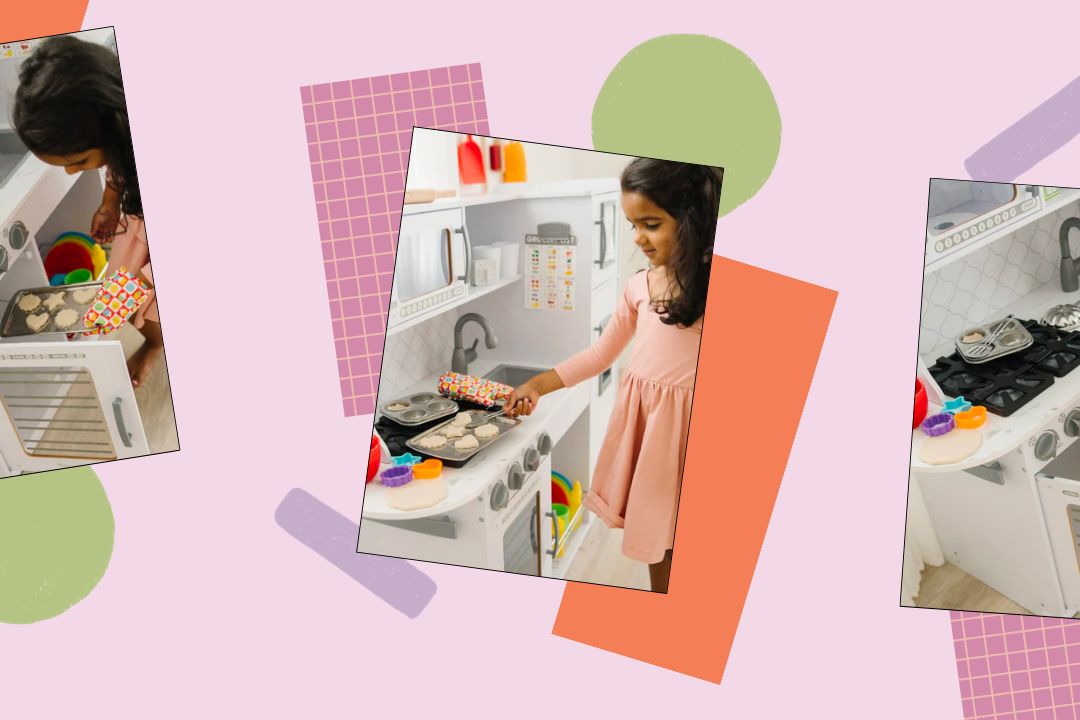 Over the years, I've curated a list of favorite vegetarian items to help me prepare quick and easy at-the-office lunches and after-work meals at home week after week. When I say the 12 TJ's foods below are my must-haves during every shopping trip, I truly mean it — I couldn't do weekdays and weeknights without them!
Keep reading to get some simple meal prep inspiration and find out how I use these vegetarian Trader Joe's frozen foods section staples to make lunches and dinners for myself and my family.
1. Vegetable Fried Rice
I am a little too obsessed with this frozen veggie fried rice. It's tasty enough to eat on its own, but I usually pair this with a few other frozen TJ's items (check them out below) to make an at-home Asian meal.
Just add a splash of vegetable oil to a pan, and this fried rice is heated and ready to eat in about five minutes. Sometimes, I even scramble an egg (or two) and add them into this mix and top it off with a bit of Sriracha for an extra spicy kick.
Note: Trader Joe's also carries chicken fried rice if you'd prefer that.
2.  Thai Vegetable Gyoza
I often grab this frozen bag of vegetable gyoza to pair with the veggie fried rice I mentioned above. These are another great Asian meal component you can quickly heat up on the stove — just follow the package's instructions to first sear the bottoms and then add water to pan steam.
These dumplings are filled with white cabbage, carrots, chives, radishes, green and white onions, garlic, and ginger, are vegan, and contain no artificial preservatives or flavors – making them both delicious and healthy.. awesome, right? Serve hot with a side of soy sauce, and you're good to go.
Note: TJ's also usually has shrimp and chicken gyoza in stock.
3. Vegetable Spring Rolls
These little guys are filled with kale, edamame, mushrooms, and shredded tofu, and whether you're vegetarian, vegan or none of the above, you'll love them. They are simple to prepare can be served as a side to any at-home meal or on their own as a simple appetizer. I usually serve these with a side of duck sauce, and they're always a hit with guests.
4. Cauliflower Gnocchi
Recognize this package? Yes, these are one of Trader Joe's most popular frozen food items, and if you haven't tried them yet, you're seriously missing out. I usually buy two bags of the cauliflower gnocchi and serve them with red sauce or pesto — both are delicious!
Pro Tip: Don't follow the package's cooking instructions as they'll, unfortunately, cause your gnocchi to turn out quite soggy. Instead, heat the defrosted gnocchi in a skillet with two tablespoons of oil and keep flipping them until they turn golden brown on all sides.
5. French Onion Soup
You guys, these are my newest Trader Joe's frozen section find, and I. Am. Obsessed.
Each box contains two individually packaged cylinders of flavorful French onion soup that you simply pop into a microwavable bowl and heat for five minutes. The soup already includes cheese and croutons, and while it doesn't exactly come out like the picture on the package (who has time to broil cheese when you're trying to throw together a quick lunch during the workday?), it's still super tasty and a great mid-day meal option for home or at work.
6. Gluten-Free Mac & Cheese
If you're like me and stock up on frozen microwavable meals for easy work or on-the-go lunches, this mac and cheese meal is for you. It's ready in minutes, delicious, and gluten-free, so you may not feel as guilty eating this as other boxed mac and cheese options. Need I say more?
7. Fusilli with Vegetables & Basil Pesto
Another great frozen meal that I often stock up on to take to work. Though this is a boxed lunch (or single-serving dinner!), it immediately feels elevated because of its fresh and flavorful ingredients: zucchini, yellow bell peppers, grape tomatoes, and fusilli pasta tossed in pesto.
8. Farfalle with Four Cheeses & Spinach
Cheesy bow-tie pasta paired with spinach — what's better than that?! You can either cook this on the stove or in the microwave, but I usually just pop this box in the microwave for a super quick lunch of perfectly al dente pasta.
Considering how cheesy this dish is, it's only 370 calories for the whole box, so it's a definite go-to buy for me every time I visit Trader Joe's.
9. Cauliflower Pizza Crust
We're a little obsessed with make-your-own pizza night at home right now, but instead of indulging in hearty dough every time we make this favorite dinner, I often swap my base for TJ's cauliflower pizza crust.
It's actually pretty tasty and holds up just fine under my usual classic cheese and pepperoni pie. It's definitely more flimsy (and a tad tasteless, let's be real) than regular dough, but it gets the job done and allows me to feel a little less guilty when I load up on mozzarella while assembling my pizza. 😉
10. Mushroom Risotto
Trader Joe's frozen risottos are fabulous. I love both the mushroom and asparagus versions and buy them often. They're perfect as a side dish — they pair well with steak, roasted chicken, or sausage — or on their own. Simply pour this bag into a skillet, heat, and stir for a delicious dish.
11. Asparagus Risotto
Just like the mushroom risotto listed above, TJ's frozen asparagus risotto is super quick and easy to prepare and makes a perfect side dish to any meal. This version is arguably more flavorful than its mushroom counterpart, but both are tasty and you can't go wrong with either.
12. Dark Chocolate Covered Strawberries
All I have to say about these is Y-U-M. Just kidding, but TJ's Gone Berry Crazy! frozen dark chocolate covered strawberries are my absolute favorite after-dinner treat. These bite-sized desserts pack a burst of flavor and are so refreshing that you'll seriously crave them on a hot summer day.
Bonus: They're SO easy to just grab from the freezer and serve to dinner guests, your kids — whomever. Trader Joe's also has a chocolate-covered banana version of these tiny snacks that are just as delicious.
What are your go-to Trader Joe's grocery items? Let us know in the comments below!