These days, most office environments have gone away with traditionally professional clothing such as pantsuits, slacks, and crisp button-down shirts. Business casual is becoming the norm, and while most offices have different definitions of that business casual means to them, there are some tried and true basics that will work in almost any job environment.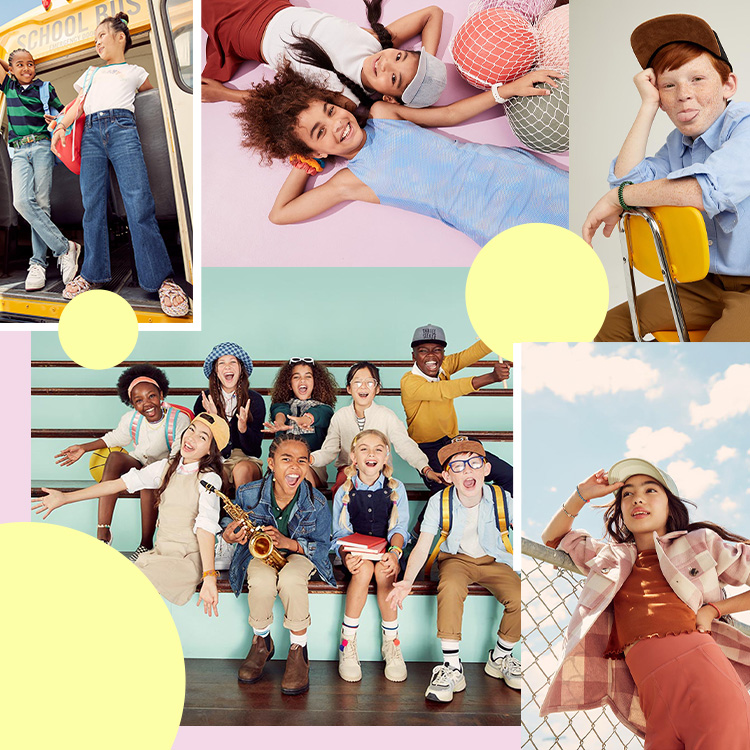 we did all the work for you—download our free printable and shop the list! 🍎✏️📚
I spoke with personal stylist Megan Brotschul of Style Strategy on the best pieces to buy for casual work wear that can be applied for office settings that are creative, technical, non-profit, and everything in between.
Brotschul explains, "Employers are now starting to understand that their parental employees don't stop "working" when they log off. They put on a different hat whether that's to volunteer on the PTO, coach a soccer game or chair a charity event. The good news is that designers are also listening and making their brands do double duty. They are creating pieces that take you from day to night and fabrics that work both in the office and outside. A simple black blazer can work with denim and classic flats or a non-wrinkle dress can work with heels just as much as sneakers."
Here's a roundup of 20 pieces Brotschul recommends to give you the building blocks of a great working wardrobe.
Black Blazer
This versatile piece can be worn over a basic white tee or blouse for the day and over a black cami or graphic tee and jeans for evening.
White Blouse
A white blouse is a classic wardrobe staple. You can pair it with a black pencil skirt and pumps for a meeting, or with jeans and chic flats for after work functions.
Cozy Cardigan
For when your to-do list is a mile long and you just want to be cozy while tackling it. Throw on this cozy knit cardigan in a great neutral color over a tee shirt and jeans. It's also great for weekends over a white tee and white denim.
Versatile Shirtdress
Wear with heels to a meeting or with sneakers to weekend sporting events. Either way, this transitional piece is a wardrobe staple. Pop a bomber or denim jacket over it for cooler days and evenings.
Statement Earrings
We all have those mornings where someone oversleeps, we can't find shoes, we are doing last minute errands… the list goes on! Statement earrings are a great way to make it look like you put in a lot of effort in your look. Hoop earrings are a great go-to for making a statement without being too overwhelming.
Mules
Slip-on mules are stylish and comfortable to wear all day long. Wear them with jeans, a dress, or a skirt to instantly pull your look together.
Carry-All
Everyone needs a basic black carry-all to transport computers, kids' snacks, your snacks, you name it. Make it personalized by tying a scarf around the handle, which can be found at any craft store.
Sandals
Neutral block heel sandals are great and can be worn with a dress, skirt or pants.
Pants
Employers are moving away from traditional suiting and leaning more towards sleek, casual separates.