Having a baby changed me from the inside out. While it's been written about ad nauseam, it's still shocking to actually experience just how much your life changes the moment your child is born. Along with the obvious changes to my body, having a child also completely changed my lifestyle and identity. One of the parts of my identity that changed the most was my love of fashion.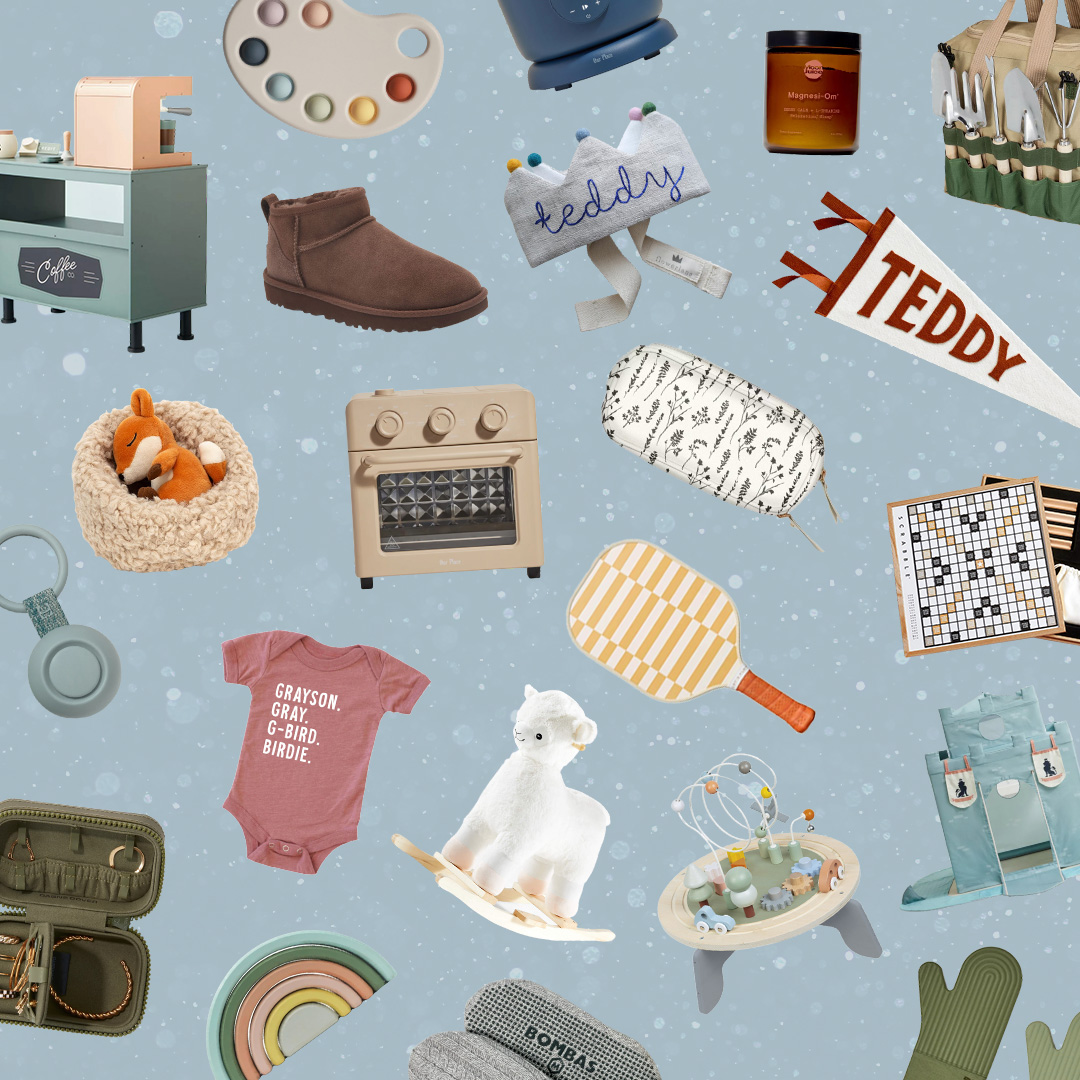 everything you need to ace holiday gifting this year 🎁
Both before and during pregnancy, I found that not much changed as far as my personal style. I have always been someone who has loved fashion, and my never-ending closet of flowing maxi dresses lent itself well to my changing body. However, post-pregnancy was another case altogether. I have always been someone who has loved dressing up, but postpartum, I couldn't seem to shake myself out of wearing a uniform of sweatpants and an oversized tee. It was partly due to low self-esteem with my changed body but also because of a massive lifestyle shift.
Fast forward a year, and I've found a few brands that have really helped me regain my personal style postpartum. But, one clothing brand in particular really helped me to feel beautiful again post-baby: DÔEN. Keep scrolling to find out why.
What is DÔEN?
DÔEN is a clothing brand that was founded in 2016 by sisters Margaret and Katherine Kleveland. According to their website, their collections are inspired by a "nostalgia for the coastal California of decades past." While the brand is not specific to maternity or postpartum, the clothing line was built with motherhood at its core. Both Katherine and Margaret are mothers who wanted to create clothing that was a celebration of women, with garments that could be passed along from generation to generation.
While DÔEN is not a maternity line, it's a brand that wants to make its customers feel beautiful during every part of their life. As part of that mission, you can shop certain collections on their website, including pieces that are both pregnancy and nursing-friendly. These are pieces that can be worn before, during, and after pregnancy, with more stretch and free-flowing silhouettes that lend themselves throughout the journey of motherhood. DÔEN even has a kids' collection if you're looking for a special piece for your little one.
Now, there are no two ways about it—this is a luxe line. The prices are firmly in a higher price range, with the majority of the line exclusively direct to consumers from the DÔEN website (though you can shop select pieces on NET-A-PORTER and Saks Fifth Avenue).
It's also worth noting that DÔEN is a brand that is extremely popular for resale. Whether it's through Facebook groups or Poshmark, these quality pieces are coveted on the secondhand market. So coveted, in fact, that DÔEN even started their own resale program–Hand Me DÔEN. The program allows you to send in your pre-loved pieces DÔEN pieces to the company. Once approved, you'll receive a digital gift card for the value of your item that you can use to shop on their website. Every couple of months, DÔEN hosts a new Hand Me DÔEN event where customers can shop secondhand items at a heavily discounted price.
How DÔEN Helped Me Regain My Personal Style
Before and during pregnancy, DÔEN was my go-to investment brand. It was the brand I would buy staple pieces from to mix and match with a more budget-friendly selection from my closet. The prints, silhouettes, and overall quality always felt like they were worth the price to me, and they always made me feel so confident.
Immediately postpartum, I donated or sold a lot of my clothing, including some of my favorite DÔEN pieces. In the haze of postpartum, I just couldn't imagine a time I would feel confident enough to wear them or even dream of an outside-the-house event where I could possibly need to wear them.
A few months ago, I revisited my favorite brand and picked up a few new pieces—and it finally helped me see a little bit of my old identity again. These are a few of my favorite pieces that have really made me feel like myself again postpartum:
The Emmaretta Dress is a timeless maxi dress that is flattering on all body types. The dress has a tie at the chest and waist, so it's easy to cinch it in and show off your natural waistline. Made with an organic cotton-blend voile, the dress is incredibly soft to the touch and lightweight, making it an ideal pick for summer. I grabbed a NET-A-PORTER exclusive print, but you can also pick up a light blue, romantic design on the DÔEN website.
The Tennessee Top is one of the most versatile pieces that I own. I've worn this with overalls, as well as with high-waisted shorts and jeans. This is the top I bring out when I want to be functional but also bring a pop of my versatile style to whatever I'm doing. It sets itself apart from a typical button-up shirt with slightly poofier sleeves that make it especially feminine and romantic.
The Stanza Dress is one of the few pre-pregnancy pieces that I held onto—and I'm so glad that I did. Something about putting on this dress makes me feel like I've stepped into a scene in Bridgerton. The smocked top gives the dress some shape, but the flowing skirt makes it incredibly comfortable to wear. My favorite part is the lace detailing around the neckline and on the sleeves, which just gives it the most wonderful vintage feel.
Let me start off by saying that a short dress with a toddler is not the most functional. However, for days that I'm hanging out with friends and family and not crawling around on the floor with a one-year-old, I feel so cute wearing this mini dress from the brand. The wide neckline makes it easy to wear on or off the shoulder (the latter way is my favorite for going out on a date night).
More of Our Favorite DÔEN Pieces