I love a Target run as much as anyone, but there's something extra special about supporting small, women-owned businesses. Not only can you find things that are more unique, but you can also shop more intentionally, as a lot of small businesses are more eco-friendly and have a values-first approach. To help celebrate Asian American and Pacific Islander Heritage Month this May, we've rounded up 12 women and AAPI-owned small businesses we love.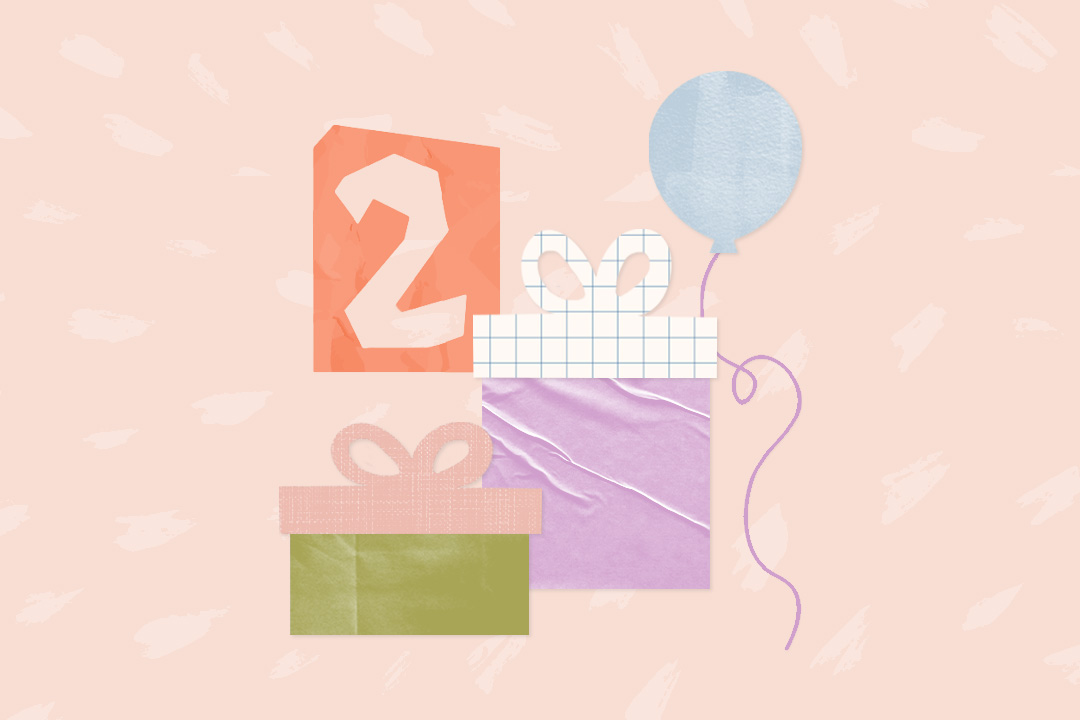 a LO in your life will love these! 🎁
Most of the these businesses are owned by moms, with some business ideas even sparked by the new lens of motherhood—like teaching their littles how to embrace their heritage and leaving the planet a better place for their children. From innovative cleaning products and reusable gift wrap solutions to a few of our go-to beauty and wellness brands, there is truly something for everyone on this list. Read on for some of the AAPI women-owned businesses we love to shop.
Apparel
Started by (and named after) two friends, Joy and Ahyoung, Joah Love was also a nod to Ahyoung's Korean heritage. The word Joah means "to like something." The pair set out to create a kid's clothing line that was cool and fuss-free, avoiding snaps, zippers, and buttons. The brand has grown since its 2008 beginnings and we love some of the new offerings like snap free sleepers for baby and mom-wear!
Kim Le Pham, known for her fashion blog Lace and Locks, opened the women's clothing boutique Morning Lavender in 2018. Her shop is full of all the pretty things: from feminine everyday dresses (including maternity dresses!), tops, and jumpsuits, to formal attire perfect for baby showers, weddings, and more. Floral robes and curated (and budget-friendly) shoes and accessories round out her collection.
Morning Lavender
Perfect for everything from baby showers to a summer party, this beautiful dress can also work for pregnant mamas.
sizes XS - XL
Morning Lavender
This gorgeous floral dress is perfect for spring and summer—plus, you can match with your little one!
sizes XS - 3XL
Apricotton created a bra that grows as teens and tweens develop through puberty (from AA to a D)—and helps them celebrate the milestone moment (bras are gift-wrapped) with less embarrassment. Young Chinese cofounders Jessica and Chloe started Apricotton after Jessica's 12-year-old sister had trouble finding her first bra; the "sexy" bras from lingerie stores made her feel self-conscious and bras from other stores seemed cheaply made and didn't fit. Their mission is to help the 90% of tween and teen girls who are feel embarrassed to wear their first bra.
Apricotton
This bra is made of moisture-wicking fabric and customizable to fit tweens and teens, even as their body changes.
sizes S - XL
Beauty & Wellness
Tower 28 founder (and mom of three) Amy Liu started her own clean makeup company in 2019, after 15+ years working as a beauty executive. Liu dealt with chronic eczema and sensitive skin her entire life; so she wanted Tower 28 to be a fun alternative to the clinical approach usually taken with products for sensitive skin. Tower 28's line is vegan and cruelty-free and the company takes a hard line with blacklisted ingredients you'll never find in their products (and is available at Sephora!).
Tower 28
A daily solution for "angry skin," the hero ingredient in SOS (hypochlorous acid) is also naturally found in your white blood cells to help fight and defend your body from harmful bacteria and inflammation.
Tower 28
This multi-use balm adds just the right amount of color to cheeks and lips.
available in 6 shades
After becoming a mother and learning about microplastics in our food and water, Co-founder and CEO Sarah Paiji Yoo started Blueland's plastic-free cleaning kits. According to Blueland's website, all of us "are eating a credit card's worth of plastic each week and 90% of the water we drink and the food we eat contain microplastics," (yuck!). She believes no one should have to sacrifice a clean home for a clean planet. You buy a Blueland cleaning product bottle one time—for hand soaps, dish soaps, laundry, and cleaning sprays—and the company direct ships cleaning products to refill.
Blueland
This essential set includes 4 reusable bottles and 4 refill tablets for:
-Foaming hand soap
-Multi-surface cleaner
-Bathroom cleaner
-Glass + mirror cleaner
Blueland
This set includes:
-2 glass hand soap bottles
-6 foaming hand soap tablets in different scents
-Packaged in compostable paper
Frustrated by the lack of clean, effective period care in the U.S., a trio of women originally from South Korea started Rael in 2017. Cofounders Aness An, a journalist and best-selling author; Binna Won, an architect-turned-art-director; and Yanghee Paik, a former movie distributor at The Walt Disney Studios with a Harvard MBA, sell a line of natural and organic feminine care products to empower women to have a healthier relationship with their periods. They offer a range of products, from vulva care to skincare and period underwear to organic tampons.
Rael
Made with breathable cotton, these period underwear absorb as much as three tampons. They're available in bikini, high-waisted brief, and boyshort styles.
sizes S - XXL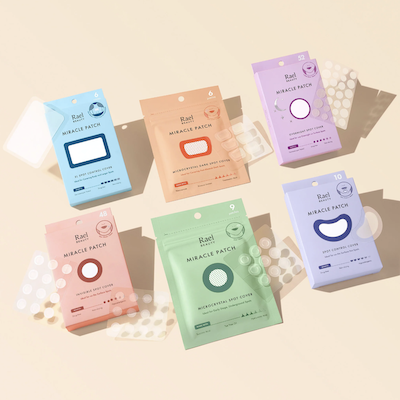 Rael
This set of customer-favorite products includes pimple-fighting patches for any type of breakout.
OJOOK founder and toddler mom, Youn Chang parlayed her experience and connections from working at Glossier and Apple to debut OJOOK oral care. As she shared with The Everymom in 2020, "Pregnancy and giving birth to my daughter made me realize that I, indeed, have a finite life, and I really wanted to make the best out of that precious time. So, I wanted to launch a brand that helps people achieve longevity in our health without harming our planet."
OJOOK
This daily set includes:
-OJOOK signature toothpaste with hero ingredients nHA and ancient Korean medicinal bamboo salt (Jukyeom) have the power to reverse damage
-Silk floss
-Bamboo toothbrush
For Kids
Using her creativity, market research, and her own experience as a mom (plus her chemical engineering degree and Harvard MBA) founder and CEO Sandra Oh Lin started KiwiCo to make homemade STEM/STEAM learning activities easier on parents and fun for kids. Since 2011, KiwiCo has grown from a small business to a company with over 100 employees dedicated to the mission of encouraging the next generation of tinkerers, creators, and innovators.
KiwiCo
Choose a box or monthly subscription based on your child's age for a STEM/STEAM activity kit(s) delivered right to your door!
You may have seen toddler and baby brand Lollaland featured on the popular TV show, ABC's Shark Tank—where they got a deal with Mark Cuban and Robert Herjavec. Co-founded by mom Hanna Lim, Lollaland strives to create innovative and modern goods for infants and toddlers that are functional and fun, like the product below!
lollaland
A fun way to introduce solid's, this cactus feeder is made of food-grade silicone and is dishwasher safe.
Gifts
Brightland olive oils and vinegars are consciously made in California with no fillers or artificial preservatives. With a deep belief in the land and what it provides, Founder Aishwarya Iyer said on Brightland's website, "My ancestors were salt farmers in South India; the land provided for them, and in turn they provided salt for people in the South. It's a beautiful cycle when left untouched." Plus, the bottles are so pretty you'll love putting them on display in your kitchen.
Brightland
This set of Brightland's signature olive oils includes "Alive" for dressings, marinades, hummus and more, and "Awake" for heartier fare like soups and pastas.
Brightland
Perfect to gift or try yourself, this set includes Brightland best-selling olive oils and vinegars.
Entrepreneur Jane Park, Tokki's CEO, was first inspired to create Tokki's reusable gifitng solutions when she noticed the large amount of gift wrap that is used once and then discarded. She later joined forces with Taylor Hoit, and together they added the paperless QR card to Tokki's gift bags. According to their website, "'Tokki' means rabbit in Korean, and we hope that Tokki gifting sets will hop from friend to friend."
Tokki
These gorgeous reusable gift bags are made with three recycled water bottles. Plus, create a personalized message that the gift receiver can get using the built-in QR code!
Etsy maker and mom Krisa Tailor-Arora, a daughter of immigrants, saw a gap in greeting cards celebrating her South Asian American identity (as in, there weren't any to be found). In 2017, she started Pyarful and now creates playful and authentic cards celebrating life milestones like love, new babies, friendship, South Asian holidays as well as unique notepads, wall art, and other gift items.
Etsy | pyarful
This card is blank inside for your personal message.
Etsy | pyarful
This card is blank inside for your personal message.