The freezer aisle gets a bad rap for being THE grocery aisle to avoid if you're trying to eat healthy. Sure, ice cream and frozen pizzas live behind those freezer doors, but there are a plethora of healthier options there that will save you both time and money.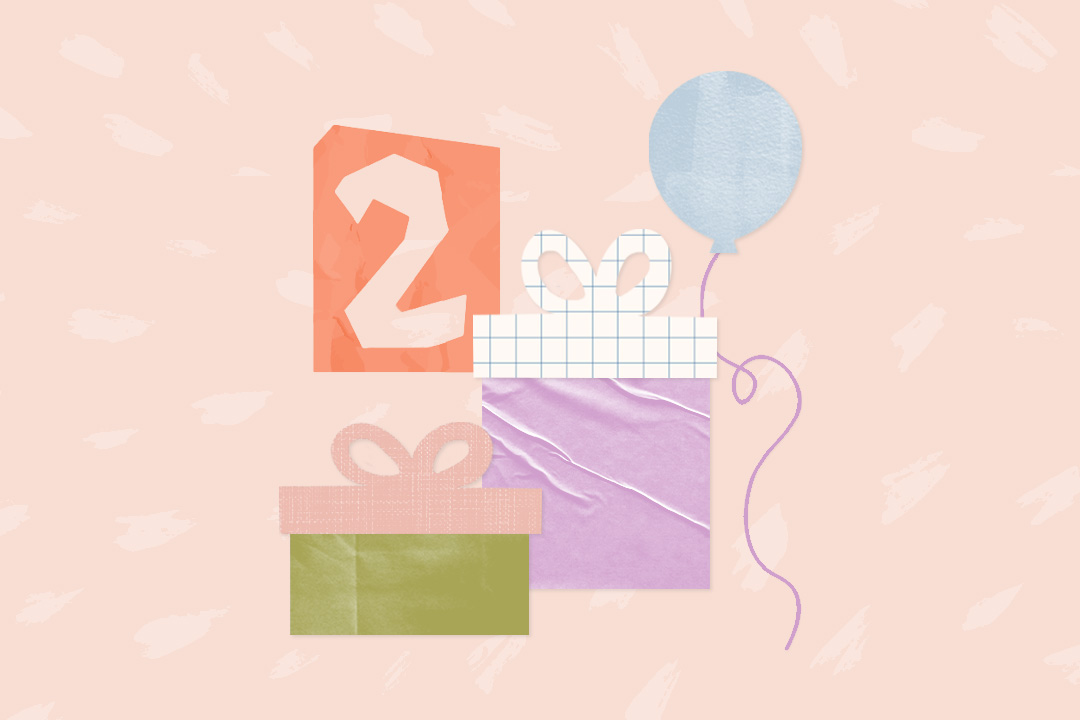 a LO in your life will love these! 🎁
Grocery shopping can be challenging enough, and there's nothing we all hate more than to spend a lot of money on healthy food that then goes bad in the fridge because we didn't get to it in time. Learning how to navigate the freezer aisle can help you stay conveniently health-conscious while creating less waste on a budget.
You can utilize freezer items to help you put together a homemade meal, or add healthy sides to boost the nutrition of a dish. When it comes to ready-to-eat foods, of course, it's hard to compare to freshly homemade food from scratch. Unfortunately, sometimes those nights after a long day at work call for convenience and ease, and you'd much rather these healthier options than pricey Seamless. Since Target is pretty ubiquitously available (and basically everyone's favorite store), I've rounded up my favorite picks using products from their freezer aisle selection. These picks include everything from must-have freezer staple items, to ready-to-eat foods, so that you can all become freezer-aisle savvy shoppers.
A good rule of thumb? You might want to steer clear of most products involving the words, "roll," "crust," "nugget," "sticks," "pockets," or "bites." Those usually aren't your healthiest bet.
Smoothie Packs + Boosts
Cut down the time to make a quick post-workout morning smoothie AND not having to worry about greens and fruit spoiling? Sign me up. These smoothie packs are solid choices on their own, but even better with some greek yogurt, or protein powder thrown in.
Frozen Fruits and Veggies
I'm a huge advocate for always having frozen fruits and veggies on hand. Frozen produce is sometimes even fresher and retains more vitamins than the fresh produce in the grocery store. As soon as a plant is picked from the ground, it starts to die. Frozen produce is flash-frozen at the peak of ripeness, therefore eliminating the time of transportation from farm to store, which can take several days.
Market Pantry's frozen fruit like strawberries, wild blueberries, mangoes, and raspberries are perfect for snacking, easy smoothies like this Strawberry-Rhubarb Lemonade smoothie or this PB & J smoothie, making healthy chia jams to put on greek yogurt, and as breakfast bowl toppings.
Woodstock's organic frozen vegetables, such as their chopped kale, edamame, bell peppers, baby asparagus, and mixed mushrooms, along with Simply Balanced's organic chopped spinach and broccoli are all great veggies to mix and match to make a quick and healthy weeknight teriyaki stir-fry.
If you don't want to bother with seasoning or prepping, Archer Farms Roasted Sweet Potato, Kale, and Cranberry medley is a great, nutrient-dense pick, as are Evol Veggie Cups that come in a Balsamic Brussel Sprouts with Uncured Bacon and Parmesan flavor and a Ginger Sesame Sweet Potato.
Frozen Bread
The reason why store-bought bread usually has all those stabilizers and preservatives, is that fresh grains rapidly go bad in room-temperature. So, say hello to frozen bread! While healthy eating and bread usually don't seem to go together, all you avocado toast lovers may want to keep a loaf in the freezer so you don't pay $10 for the same thing you can make at home for $2-3.
Organic and non-GMO with sesame and sunflower seeds, and 5 grams of protein per slice. Bare bones ingredients with wheat, raisin juice, sesame and sunflower seeds, water, gluten, malt, yeast, and sea salt make this a bread you can count on.
Frozen Meats and Seafood
Having lean meats on hand is a great idea to always have something ready to toss onto a fresh salad to boost that protein content. When bought fresh, seafood only lasts 1-2 days in the fridge. I'm ashamed to say I've missed that deadline on several occasions, so I love having frozen seafood on hand to ease the pressure. These fish below are amazing sources of protein, omega-3s, potassium, B-vitamins, and selenium (for your immune system).
Ready-to-Eat Meals
What are your favorite healthy freezer aisle options?