After about two straight years of the majority of office jobs being mostly remote, more and more people are returning to work in an office, even if it's just part time or on a hybrid schedule. We've heard requests from our readers that they are in need of some office outfit inspiration, so we're here to deliver.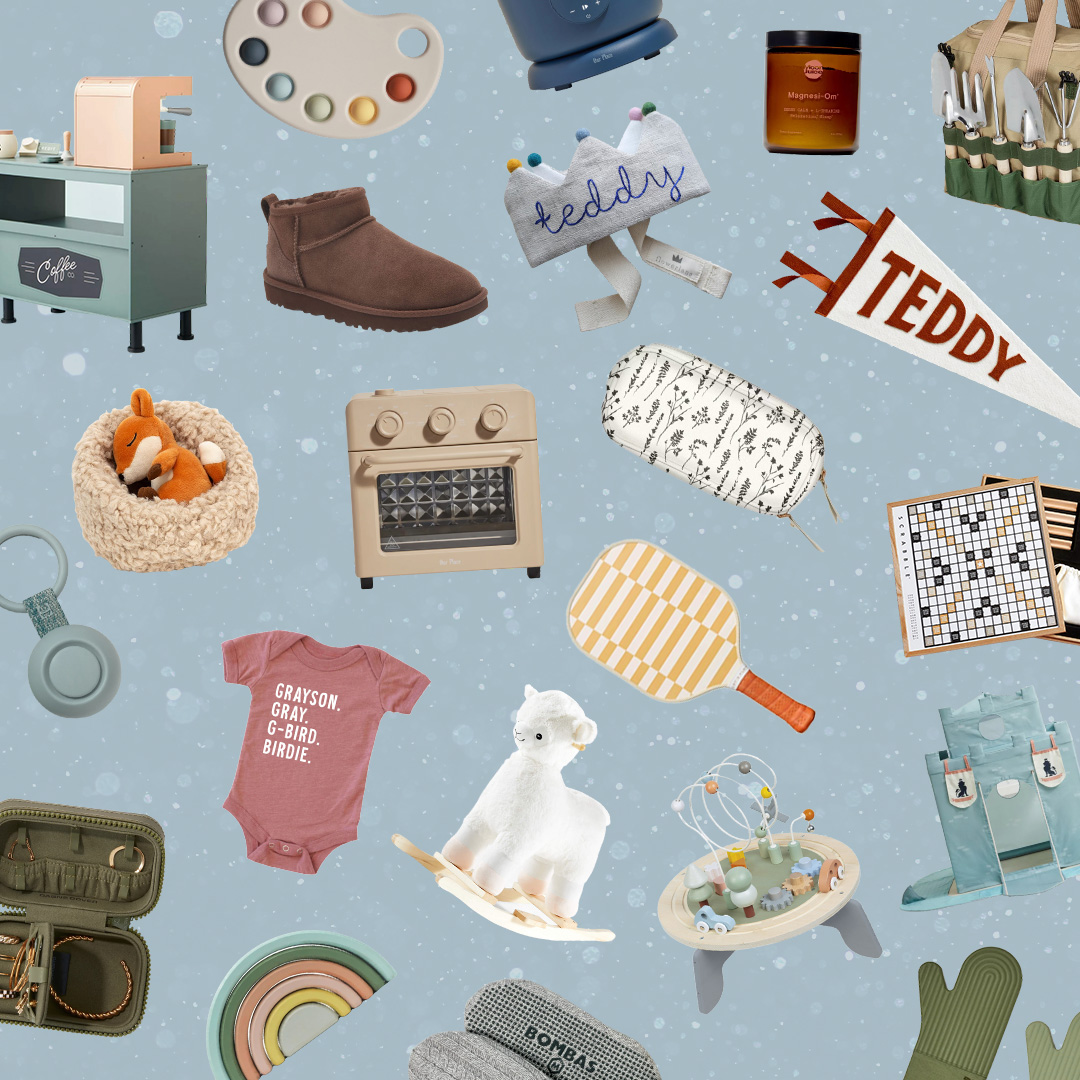 everything you need to ace holiday gifting this year 🎁
Since most of us are now much more used to working our 9-5 jobs in sweats or leggings, it can be very difficult to figure out what to wear to a real-life office. Business casual seems like a distant memory, and fashion has changed pretty significantly since we were going into an office five days a week.
Luckily, a lot of the cutest trends at the moment—such as trousers, structured knits, oversized button-ups and blazers, and more—are a perfect match for workwear. Whether your office leans more casual-casual or business-casual, we've got a mom-friendly look for you.
Check out these five mom-approved work outfits to wear to the office below:
1. Collared sweater + wide-leg trousers + loafers
2. Tie-belt pants + cardigan + sneakers

3. Cable-knit sweater + satin skirt + floral headband

4. White button-up + blazer + straight-leg jeans

5. Floral wrap dress + heeled booties + layered necklace