I'm the mom of a second-grader and a toddler, so for me, winter often means sick days and weather closures that force my kids to stay in the house while I work from home. Working from home with kids is really stressful, but it's something that comes with my current season of life. In the past two weeks, my 1-year-old has been home with pink eye and a stomach bug. And since I live in the Midwest, we're on the verge of a cold snap that might keep my 8-year-old at home too.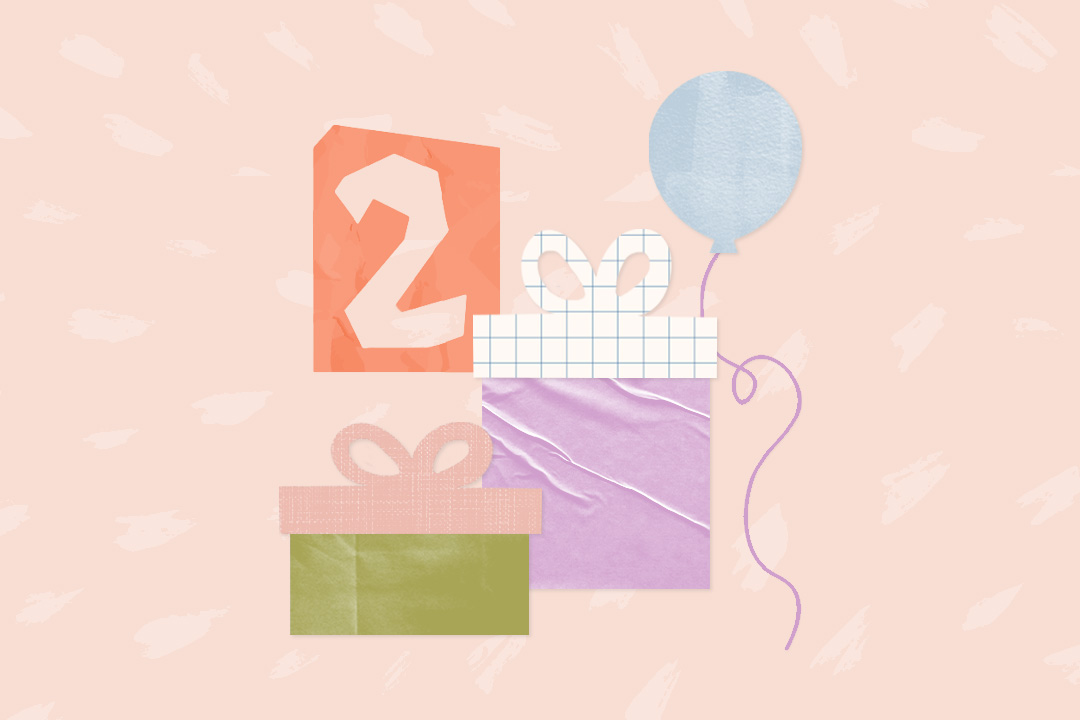 a LO in your life will love these! 🎁
It's very, very hard to be an attentive parent and a good worker at the same time. Even equipped with the right tools, the days can still be kind of chaotic and guilt can creep in. I want to be able to give my kids all the attention I can, but sometimes I have to get through some work tasks while my kids are home with a mild illness (something more serious than that obviously requires my full attention) or because of the weather. I've been through this for a couple seasons by now, and I'm a lot more prepared for how to handle the days of multitasking than I was in the beginning.
The items below, all easily available on Amazon, have helped me feel like I'm giving them a fun day even when my focus has to be divided. These things keep my kids occupied for long enough stretches of time that I can get through a few required tasks. Here are 20 of my favorite items for working from home with kids.
For Entertaining Babies & Toddlers
These items keep my toddler entertained while being safe and near my workspace. They aren't too loud while keeping my daughter engaged—and somewhat contained.
For Keeping Kids Occupied
I keep some fun $15-and-under activities on hand for winter weekends in the house. They're also great to have for unexpected weather closures. On snow days I'm certainly OK with some amount of screen time, but I want to provide something else that might just inspire some creativity or learning. My second grader is reasonably self-sufficient but will repeatedly express her boredom if stuck in the house all day without much to do. These craft kits, science kits, and puzzles help keep that boredom at bay while I'm working.
Craft & Creativity Kits
Puzzles
Amazon
This giant 48-piece floor puzzle of the solar system takes my daughter a decent amount of time to complete.
Amazon
This brain-teasing hexagon puzzle has instructions for multiple challenges.
Amazon
This colorful 150-piece puzzle is shaped like a dinosaur when finished.
Science Kits
Amazon
A hands-on science kit that includes eruption powder and real rocks from a volcano.
Amazon
A fun project to grow your own ecosystem indoors.
Amazon
A kit with more than 30 experiment options, including test tubes, droppers, funnels, googles, and more.