She didn't see it coming.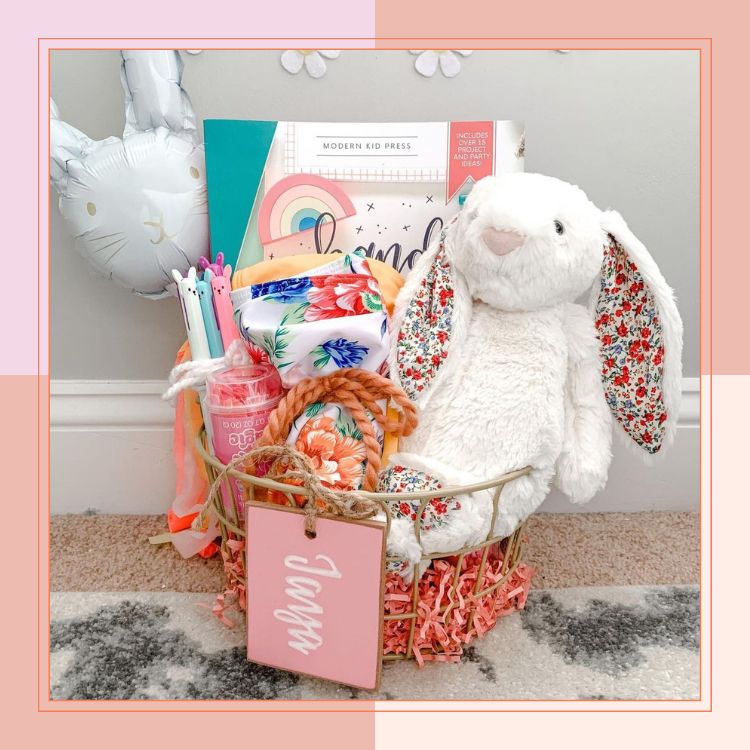 everything you need to get ready for the Easter Bunny's visit on April 9th! 🐰
After eight grueling years with her law firm, Rachel* returned from maternity leave to an empty to-do list and little support from her colleagues. Many of her litigations had settled before her leave; now, she was on her own to drum up new business. 
"At a firm, you're expected to come back on day one and be billing, [but that's] hard to do when there's no litigation presence," she said. 
An associate income partner, Rachel had planned to go for partner that year. However, she found initial conversations with male senior leaders at her firm discouraging. "I know you worked hard in the past," one told her, "but now that you're a mom, your hours are low, so that's the best indicator of what you're going to do going forward." 
The comment shocked Rachel, who had been busting her tail to find new clients since she came back. She doesn't recall seeing males receive similar penalties for fatherhood.
"I was blindsided by the fact that any bias had been placed on me," she remembered. "I thought I had proven myself." She pulled her name from consideration and later resigned.
Rachel's story is far too common among women returning from maternity leave says Indianapolis-based employment attorney Kathleen A. DeLaney.
"Employers will be resentful of women who take maternity leave, and when [moms] come back from leave, they'll [be] questioned whether they're committed to the job," DeLaney said, adding that employers often take away business territories or responsibilities from moms-to-be and never reinstate them.
Often described as "the motherhood penalty" or "mom bias," these unjust employer behaviors can be classified under one term all working moms need to know: workplace discrimination. 
We spoke with two employment law experts to unpack how workplace discrimination affects expecting moms and moms-to-be and what you can do if you're facing it.
What is workplace discrimination?
In a nutshell, workplace discrimination occurs when an employer's prejudice against an employee or applicant (in this case, a mom or mom-to-be) negatively impacts her ability to carry out or secure employment.
According to the U.S. Equal Employment Opportunity Commission (EEOC), it's illegal for an employer to treat an employee or applicant unfairly due to their federally protected characteristics, which include age (40 or older), disability, genetic information, national origin, pregnancy, race/color, religion, or sex (including gender identity, sexual orientation, and pregnancy). 
It's also unlawful for an employer to pay different wages to men and women who perform equal work in the same workplace and for an employer to retaliate against someone who complained about discrimination, filed a discrimination charge, or participated in an employment discrimination investigation (see more at the EEOC website).
Although parenthood isn't a protected characteristic under federal law, workplace discrimination against moms is most often classified as sex or pregnancy discrimination (violating Title VII of the Civil Rights Act), DeLaney said. State legislation on workplace discrimination varies. 
When it happens
Despite the fact that workplace discrimination is illegal, it's common for women to experience it at two transition points: when they are expecting or returning from maternity leave, said Randi Cohen, a New York City-based employment law practitioner and new mom.
"I actually get a lot of calls from women who say their 'spidey sense' is going off that something's not quite right at work," Cohen said. "They say 'I love my job, but something's not right.'" In most scenarios, they uncover evidence of discrimination. 
Discrimination against moms in the workplace, however, can be hard to pinpoint. Perhaps that's because the myth that mothers are less dedicated workers is so culturally pervasive. In some cases, it leads employers to make paternalistic work assignment choices without securing a mom/mom-to-be's consent, Cohen said.  
When Courtney, an expecting mother in Washington, wasn't consulted prior to a job switch, she was surprised and frustrated. 
"I was pushed out of my own department to a [less] important part of our store to manage," she said. "My higher-ups acted as if they were doing me favors. Months in, I am still doing just as much work it seems."
According to Cohen, if your employer cites motherhood as a reason for shifting your workload or duties, you always have the right to refuse that change. "Any time an employment decision is made based on if you're pregnant or have a new child, those actions are prohibited," she noted. "What's trickier are some of the softer, more nuanced actions or comments."
In addition to changes in workload, red flags to watch for include: 
Sexist comments: Women juggling fertility or OB-GYN appointments and therefore need flexible hours could receive comments from colleagues about their commitment to work. Additionally, new moms expressing milk in the workplace receive comments from colleagues that make them feel self-conscious for pumping in their office or the lactation room. Comments that arise related to use of sick days or women who are rigid in their arrival/departure times due to childcare. 
Discipline: Moms sometimes feel as though they're being put under a microscope for work errors, but none of her peers receive the same treatment. For example, if a new mom is late just as often as her childless coworkers, but she receives disciplinary warnings from a supervisor while the childless employees do not, she is being discriminated against. 
Hiring, promotions, firing: Studies show moms are more likely to be passed over for promotions due to pregnancy or motherhood, seeing that promotion offered to a colleague with less experience. Additionally, if you are pregnant or a mom, it's also against the law for an employer to hire/fire you due to this reason. Still, it happens.  
 Compensation: If a mom discovers a male colleague at her level makes more than she does, she should be concerned. Similarly, be aware of compensation changes related to bonuses, hours, and benefits. 
What moms can do
Cohen and DeLaney advise moms who suspect they are experiencing discrimination to act quickly, as in after they recognize their employer's first concerning comment or action.  
Cohen suggests doing two things immediately: 1. Speak to someone you trust in Human Resources. This doesn't necessarily mean someone in your company, an HR professional outside of it is OK especially if you have reason to suspect your HR department will not be receptive.  2. You should contact an employment lawyer to get a read on what's going on.  
DeLaney notes that time is of the essence as the filing dates for such cases are short (some as short as 180 days). She also advises clients to keep a journal of discrimination related incidents.
"As a foundation, keep doing your job," Cohen advises. "Don't give the company room to make a case against you."
If your lawyer and/or HR source agree that your concerns are warranted, it's time to take action within your company either by reaching out to your boss or to HR. Check your employer handbook to determine how to report discrimination. Cohen believes women in this situation should stay in touch with an employment lawyer to as needed to get the situation rectified and/or "work out an exit strategy with some compensation to find a more comfortable fit elsewhere."
Moms in this situation may feel overwhelmed and stuck as they are already dealing with so much change at home. Nevertheless, if work feels untenable and you believe you are facing unreasonable expectations or unfair treatment because you are a mom, DeLaney urges you to trust your gut.
"Just because you're a mom doesn't mean that you're less than in the workforce," Cohen added. "There are protections under the law for this. Don't keep it to yourself.
Although Rachel never pursued legal action against her company, she did recognize she needed a change. Months later, she landed a new job as counsel for a company whose culture supports working mothers. 
Looking back, Rachel wishes she'd asked for more help when she returned from work. Had her company been more supportive, she would have stayed. When asked what she'd tell other moms facing unequal treatment at work, she said: "Women have to fight harder to be seen as men's equals. Stand your ground and have confidence in all [you've accomplished.]"
*Name changed to protect privacy.
If you suspect you are facing workplace discrimination:
Visit abetterbalance.org and the U.S. Equal Employment Opportunity Commission for more information regarding your employment rights. Contact the Center for WorkLife Law or research local employment lawyers to connect with legal counsel.