You know those nights, when all your perfectly laid plans run amok, as your toddler throws a tantrum on the floor and your older child refuses to do their homework. You're trying to wrap up work emails, and the dog won't stop barking. Making a delicious, let alone healthy, dinner is the farthest thing from your mind.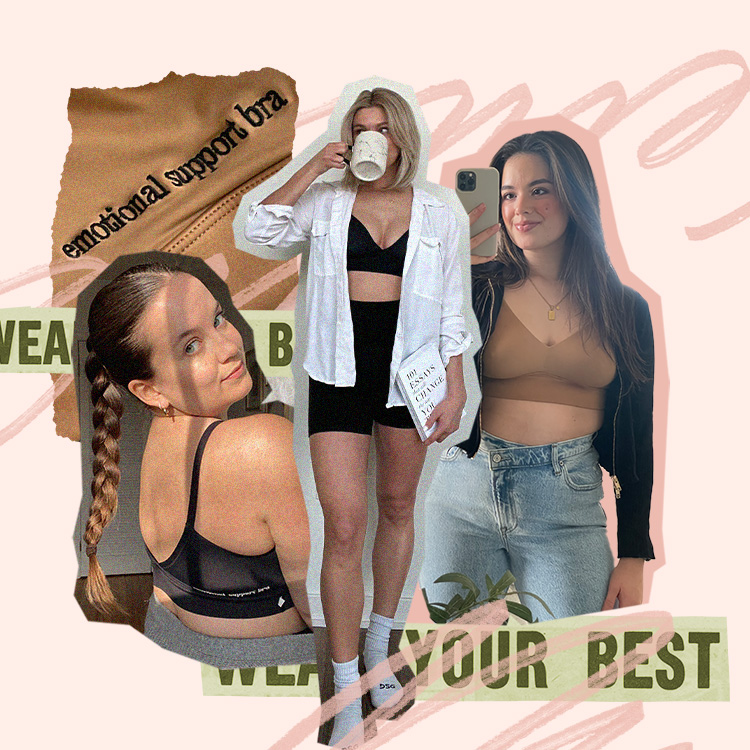 But no need to dial up the pizza delivery guy just yet. If you have a handful of these ingredients in your pantry, a fully-formed dinner is just minutes away. Keeping these items stocked at all times guarantees you can throw together a meal at a moments notice, even on the craziest of days. 
You may notice two standout themes with this list: freezer foods save the day, and when in doubt, take leftovers, add in one to two staples, and you're set. These are our new mealtime mottos. With life as hectic as ever with young ones afoot, done is always better than perfect, but in our house, quickly and deliciously done is perfect.
1. Beans
Beans are about to become your new go-to protein source, and let me tell you, they are delish. A can of beans boosts any meal you make, upping both the nutrient and taste levels with little effort. Throw cannellini beans into a pasta dish, black beans into any salad. A new favorite around our house: chickpeas. Roasting makes them super crunchy and a great topper for grain bowls, salads, or as a base themselves!
2. Tortillas
We live off tortillas in our house. While I'll always be a fan of "Taco Tuesday", we often have "Burrito Wednesday" or "Quesadilla Friday", where we take whatever meat/cheese/vegetables we have on hand and put them between a couple tortillas. Easy, delicious and a great way to prevent leftovers from going to waste: check, check, check.
3. Frozen Pie Crusts
Don't be intimidated by these, we're not expecting you to bake a homemade pie every week! Instead, these lovely frozen pieces can quickly and easily be filled for a solid meal to feed the family in no time at all. Crack some eggs and add some cheese and you have a quiche; throw in some leftover chicken and frozen veggies and we have a makeshift chicken pot pie. Let your creativity take over!
4. Eggs
We buy eggs in cases of 24 every single week. . . and I only eat them for breakfast two to three times a week max. And my boys don't eat eggs at all. So you better believe we incorporate them into our diet in a million other ways, from easy "breakfast-for-dinner" meals to quiches, baked goods and more. When you just can't think of a dinner at all, a couple of fried eggs and some toast is always a good, easy answer.
5. Frozen Chicken Breasts and/or Thighs
Chicken often gets a bad (and boring) rep but there is nothing like quickly baking some chicken (pull out of the freezer before you leave in the morning to let defrost in the fridge all day), adding in (frozen or fresh) veggies and some minute rice to make you feel like you have this whole "we eat an actual dinner" thing down.
6. Rice
One of my favorite in-a-pinch meals is a grain bowl, with a delicious base of rice, topped with all those random leftovers you have in the kitchen aka veggies, any protein (eggs, beans, meats), cheese (shredded, pulled apart string cheese, whatever you have on hand), and some sauce (Sriracha, salad dressing, olive oil and vinegar, salsa, etc). 
7. Jar of Marinara Sauce
I used to be too picky to use jarred sauce, preferring homemade always. Then I had a couple of kiddos and those long leisurely afternoons of stirring sauce became a distant memory. Rao's sauce has become a staple in our house and we depend on it to make last-minute meals a reality, from a pasta topper to a dip for toasted garlic bread, meatballs, and more.
8. Pasta
This one may be an obvious inclusion, but having a box of pasta on hand is one of the easiest ways to guarantee a real dinner any night of the week. Boil a pot of water, toss in the pasta and add whatever sauce or toppings you have on hand: a jar of any sauce (see above), olive oil, plain ol' butter and any cheese, salt and pepper, whatever your heart desires!
9. Frozen Veggies
While I'll always be a fan of the freshest produce Mother Nature can provide, a bag of frozen veggies is a convenience winner more often than not. Having a bag or two in the freezer guarantees you get a boost of nutrients with your quickie meal no matter what. Use for last minute stir-frys, added to bowls of pasta with any sauce or just olive oil, incorporated into a quiche, and more. Go for both veggie medley packs and a couple of bags of favorites (big broccoli fans here).
10. Cheese
Having a variety (or at least one to two types) of cheese is the perfect way to ensure a tasty topper for almost any dinner. From pasta and grain bowls to Mexican meals and eggs, cheese really is the finishing touch. Can you ever have too much cheese? The answer is always no, never.