It's the time of year to make New Year's resolutions galore! Lose weight, stop drinking soda, go to the gym – we all want to look our best, but we tend to forget about how to make ourselves FEEL our best. We only have one body, and while we should be treating it as best as can be, we also need to be kind to ourselves in how we think about our body, too.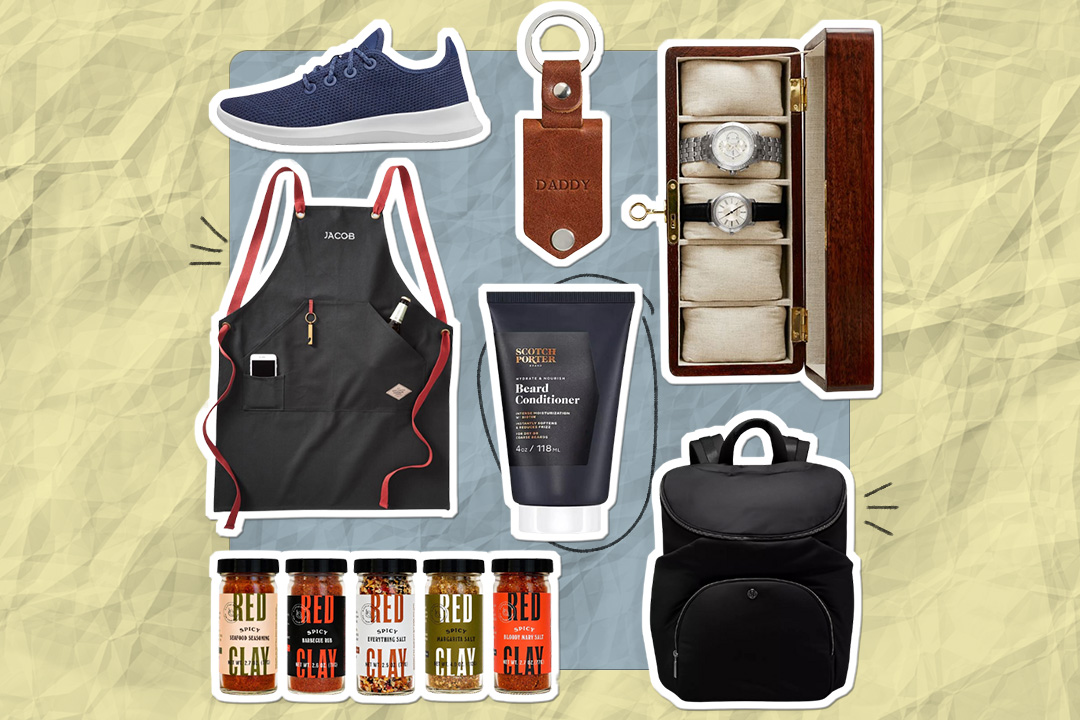 june 18 is coming up fast — have you started shopping yet? 😎
This year, my biggest goal (and maybe yours, too!) is to strengthen and grow my love for myself. Everyone could use a little more self-love, so we rounded up our favorite tips to start your new year right.
If you need more tips, here are 14 other ways to build your body image!
1. Stop fearing the mirror
I know, this sounds so weird, but hear me out. I used to be terrified to look in the mirror, and I hated seeing my reflection staring back at me. However, this past fall, I finally invested in a nice full-length mirror. What was originally meant to act as a decor piece (and an easy way to take #OOTDs) has brought me a sense of happiness or excitement when I look into the mirror.
For some reason, seeing myself more has given me a sense of love and appreciation for my body that I've never experienced. I'd also recommend more #OOTDs. Girl, you paid for that gorgeous outfit. Flaunt it!
2. Start complimenting women (and yourself) for their personality over their looks
It's easy to look at Priyanka Chopra (congrats to her and Nick!) and think, "wow, she is so gorgeous, I'll never look like that." Celebrities, models, athletes, women in the media, your friends, even strangers — we're always comparing ourselves to other women, and it can be toxic to our own body image.
Instead of focusing so much on how other people look, start paying attention to how smart, capable, strong, resilient, funny, and courageous she may be. Priyanka's acting is top notch, and she's actually also hilarious (I mean, did you see Baywatch?!).
3. Find a great fitting pair of jeans
I recently went on a huge jean-trying spree (which in retrospect was both positive and negative for my body image), but ever since I found the perfect jeans, I feel like a new woman. This goes for most clothing purchases, but there's something about finding clothes that fit you in all the right places that make you feel more confident. Give yourself a Saturday to shop 'til you drop and find the perfect outfit. As a beauty lover, I also feel extremely confident in my perfect red lip, so maybe add that to your shopping list, too!
4. Think of food as fuel
Now that the holidays are over, everyone's in detox mode. Instead of picking up that $100 three-day juice cleanse, change your mindset and think of food as a way to fuel and nourish your body rather than as the enemy. When we think of food in a positive light, we're more inclined to make healthy choices and provide our bodies with nutrients.
5. Rethink the negative comments you've received
Unfortunately, it's pretty safe to assume most everyone has experienced at least one negative comment about their body from someone. Family (love my grandma, but she was very traditional!), strangers, significant others, friends, and others can think they're meaning well, but their comments are hurtful and throw us into a period of self-doubt and self-consciousness about our bodies.
Remind yourself that you do not owe it to anyone to look a certain way. Women in magazines or on TV might look one way, but it doesn't mean that you are wrong if your body doesn't match up. The next time someone has something negative to say about the way you look, let them know that you appreciate how they like to see women look, but you prefer to look just as you do. Don't be afraid to get a little sassy with them — sometimes that's the fun part!
6. Splurge on a self-care treatment
You deserve some time alone! This could be as extravagant as a facial and a massage or as inexpensive as a manicure. Save up a little bit from your paycheck each week for a special treatment just for you.
Spending time to pamper yourself in this way is a physical way to share your love with your body. It's hard to not do a double take when your skin is glowing from that facial treatment or you just got the cutest manicure of your life!
7. Remember that YOU know your body best
You don't need an expensive health coach or personal trainer to tell you how to treat your body best, and you don't have to follow everything you read online if it doesn't apply to you.
Adding fruit to my water never makes me want to drink it more, but I know it helps some people. Instead of forcing myself to cut up lemons and limes every day to get my water in, I don't follow that. We know ourselves best, so don't push yourself to do something if you know it won't work for you.
8. Recognize the lies you tell yourself
We often tell ourselves narratives about our bodies that aren't even true. Beauty is subjective, and we can choose to believe in our own beauty. As you talk to yourself, recognize how often you make things up. Are you actually ugly or have you just been telling yourself that for years? Is your nose really the size of Squidward's or did a random bully say that to you 15 years ago? The way we talk about ourselves holds a lot of weight, so screen your thoughts and kick out any of the ones that aren't based in fact.
9. Stop calling other women "conceited" for loving themselves
Our culture deems women who love and celebrate their bodies as "conceited" or "cocky" rather than brave. Let other women love themselves for who they are, and ask for their guidance and strength when you need it.
10. Shop with body positive brands with inclusive sizing
If you are a plus-size woman, this is pretty much a necessity. However, just because a brand offers a size 20 doesn't mean they care or embrace those bodies. Pay attention to the brands you shop with. Do they showcase women of color? Are their size guides inclusive and correct? Do the models look retouched? I'll never forget the first time I shopped on ASOS and realized their models had stretch marks and looked like normal, female bodies. It's powerful to see someone in clothes that looks like you.
If you're not plus-size, make a note to pay attention to inclusivity when you shop, too! While you might be able to find your size anywhere, recognize this isn't a luxury all women have. By supporting brands who make clothes for ALL women, you're giving your money to companies who understand the importance of inclusive size ranges. (And hopefully encouraging other companies to follow suit!).
Some of my favorites include Madewell, ASOS, Eloquii, Good American, Maggy London, and City Chic.
What tips do you have for better body image? Let us know in the comments!