Christmas morning is a magical start to the day. As magical as it may be, it's often a hectic haze of recovering from the celebrations the night before, welcoming a small group of friends and family over (or prepping for a family Zoom call), and the craziness of opening presents. Eating breakfast might an afterthought.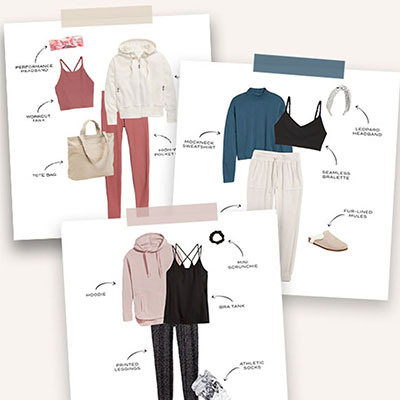 Shop 6 of Our Favorite Loungewear Outfits From Old Navy
Need to spruce up your at-home wardrobe? We've put together six cute, comfy, and budget-friendly loungewear looks from Old Navy.
This way to shop! —>
To help make one element of the morning run smoothly this year, we've rounded up easy, delicious, and festive breakfast recipes for Christmas morning. Some can be prepared the night before, giving you one less thing to think about on Christmas day. Enjoy!
This article was originally published on December 22, 2019 and has been updated for timelines.