My name is Ally and I am addicted to Amazon. I wish that statement was a joke but sadly it's one of the truest statements that has ever come out my mouth.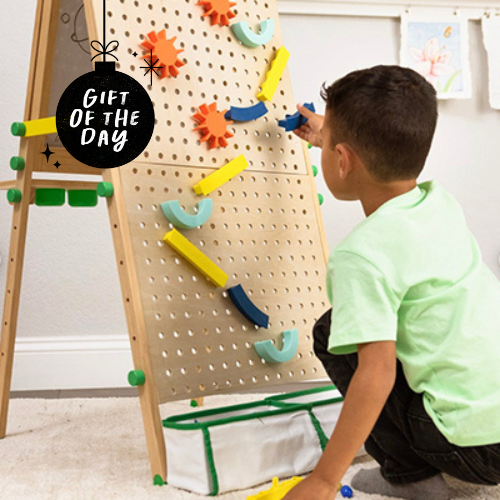 Art, fine motor skills, and fun all mixed into one great gift! Kids will learn engineering with the marble run but also get creative with the art easel mode.
It started when I was pregnant and had serious insomnia. I would lay in bed at 2am in the dark and scroll through the app searching for new baby items, home decor, beauty products, cleaning products, or whatever we needed at the time. I quickly discovered some amazing small brands selling through Amazon, and that combined with free shipping and the convenience of one, unified platform quickly made the site my go-to.
When my sweet son surprised us with his early arrival five weeks early, my commitment to Amazon only grew stronger. With a NICU stay underway, I needed access to products quickly without leaving the hospital (and eventually our home.) As a result, I found some really amazing items that helped to carry me through the fourth trimester with my newest little love.