From the moment they smile to the day they begin walking, a baby's first year of life is full of memorable new moments. Then comes their second year, and with every milestone they reach, new word they say, and interest they discover, the more you realize they're becoming their own little person. This is part of what makes their second birthday so special! It's a chance to celebrate their unique personality and how much they've grown.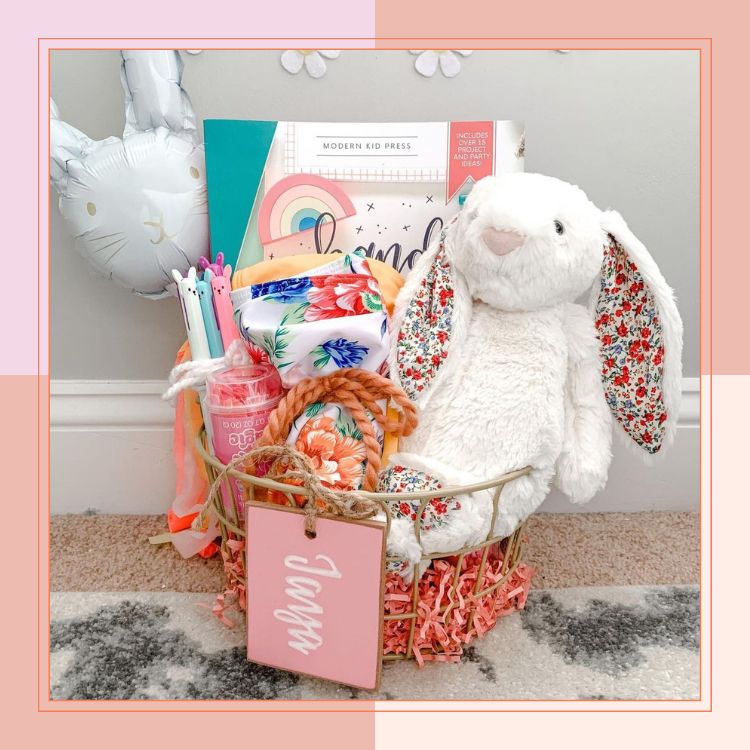 everything you need to get ready for the Easter Bunny's visit on April 9th! 🐰
Even if they don't fully remember their second birthday party, you'll remember it and can capture their special day in photos and videos. Not only that, but you can choose a second birthday theme your toddler will love. Chances are they have a movie, show, or item they're obsessed with. In my household, Spongebob Squarepants reigns supreme. So whether your toddler adores cars, trucks, unicorns, princesses, animals, etc., you can incorporate their favorite things into their birthday party. You could even dress your toddler in an outfit that matches their party's theme for the most adorable photo op.
If you need a little inspiration to pick a theme for your toddler's second birthday party, check out these 18 cute options below!
1. Digging Two
Beep, beep! Toddler coming through! This theme is sure to make your child giggle if they love all things trucks and construction. Plus, Etsy is full of cute construction-themed invites and props!
View this post on Instagram
2. Have a Ball
If your toddler is in the habit of throwing things, why not throw them a sports-themed party, complete with outdoor games and plenty of ball toys to play with?
3. Under the Sea
Maybe your little one loves The Little Mermaid as much as you did as a child, or maybe she's simply enchanted by all things under the sea. This theme also pairs perfectly with Goldfish crackers.
4. Classic Disney
Who can resist the magic of the mouse? Polka dots, Mickey ears, and red decor are fun homages to the character everyone loves.
5. Party Animal
For little animal lovers, this second birthday party theme can go any number of ways—from safari-inspired to a zoo extravaganza. Plus, animal crackers are one of the most kid-approved snacks to serve.
View this post on Instagram
6. Two Wild
Let's be honest—toddler life can be WILD. To celebrate the ups and downs, throw your toddler a "two wild" party that captures their spirited personality!
7. Beach Party
Who doesn't love a beach day? Bring your party to the beach if you live near the shore—or create your own in your backyard with a sandbox, water tables, and plenty of beach balls.
View this post on Instagram
8. Cute Carousel
What toddler doesn't love a ride on a carousel? Bring the merry-go-round to them with this playful theme (French vibe optional!).
View this post on Instagram
9. Backyard Barnyard
Raise your hand if your toddler loves pointing out cows or horses during road trips. To bring this theme to life, add your toddler's name in front of "farm" so they feel like they have their very own in their backyard.
View this post on Instagram
10. Two Sweet
This second birthday theme lends itself to all the sweet treats! To take things up a notch, gift your toddler a personalized chef's coat to wear during their dessert-themed party.
View this post on Instagram
11. Two the Moon
This theme can work as either outer space or bedtime stories, both celebrating your little star.
View this post on Instagram
12. Tea for Two
If your little one loves Mrs. Potts from Beauty and the Beast, they'll also adore this tea party theme. Grab tiny tea cups and pastries to make your guests feel extra fancy.
View this post on Instagram
13. Royal Birthday
Your prince or princess will love a royal party, whether they're jumping in a castle bounce house, snapping pics in front of a DIY castle, or meeting a "real" Disney princess.
15. Rainbow Picnic
If coloring everything is suddenly of interest to your toddler, throw them a colorful picnic birthday celebration!
15. Joy Two the World
You don't need to have a December baby to bring this theme to life. Remind your toddler how much joy they continue to bring all year long with this sweet theme. Inflatable candy cane balloons and matching pants are sure to make your little one squeal with glee.
View this post on Instagram
16. Tutu Cute
Make your toddler feel like the bubblegum princess she is! Decorate in various shades of pink and grab a tulle tutu your toddler can twirl in.
17. Let's Pawty
What 2-year-old wouldn't love a puppy-themed party? Think puppy chow as a snack, pin the tail on the pup, and small "adopt-a-dog" stuffed animal gift bags.
18. Two Fast
If your toddler says "vroom, vroom," every time you start your car, consider throwing them a race car party. Most parents will appreciate the double meaning, because the time really does go too fast.