As the mom of an almost-3-year-old, we're just driving into the birthday party circuit. With her own party coming up, I've been brainstorming fun ways to keep active little ones having fun while celebrating.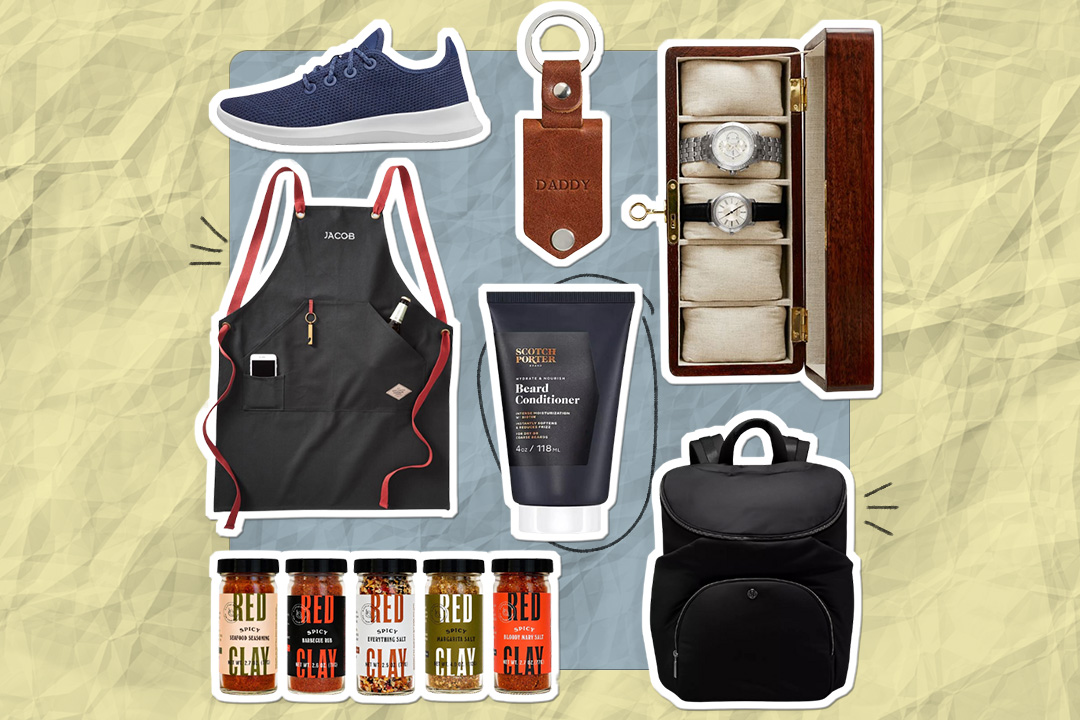 june 18 is coming up fast — have you started shopping yet? 😎
Thinking back to my own birthday parties growing up, I had a lot of fun parties that would be just as fun today (I fondly remember my third birthday party complete with a backyard puppet show). But today, there are also a bunch of fun ideas that definitely didn't exist when I was a kid.
There are a lot of options no matter what budget you're looking at. In fact, the list below includes free party ideas, budget-friendly options, and pricier activities. Remember, kids pretty much have fun at any party as long as they are with their friends (and cake at the end helps). You don't need to go overboard to have a memorable and special birthday party—it's all about celebrating your little one in a way you know they'll enjoy.
Check out the list below for unique ways to get the party started.
For Toddlers
1. Playground Meet-Up
For the most budget-friendly option, keep things low-key and have your birthday party at a local playground. This requires very little planning and prep on the parents' part and kids love a playground, so they're sure to have fun, be kept busy, and to leave tired (a parent's dream!). Bring a few balloons and snacks to keep things festive and let the kids run wild. If you can, find a playground that is fully enclosed so parents can relax a little and kids can't go far.
2. Giant Bubbles
Either hire someone who puts on a bubble show or put on your own bubble party. You can either buy a bubble mixture or look up recipes online and put together your own. Have a bubble machine going, buy bubble wands of all sizes (available on Amazon or Etsy), and let the kids go wild creating their own bubbles.
3. Puppet Show
Search for a local puppet show group that can put on a show, either at a set location or even in your backyard. If your child loves a theme in particular (princesses, Sesame Street, dragons, etc.), see if you can find a company that will cater entertainment toward their interests.
4. Sing-Along Soiree
Have a child who loves music class? Center their party around music and hire a local musician to come and sing songs and lead dances for little ones. If you're struggling to find someone to hire, reach out to local preschools to see if their music teachers are available to hire for parties.
5. Little Towns
These fun centers take towns and bring them down in size for little kids to explore. These towns typically have a fire station, grocery store, and so on and can be such a fun experience for kids. Find one nearby and rent out the space for your next party.
6. Water Party
Celebrating a summer birthday? Make it water-themed with all sorts of activities including water tables, water balloons, a slip and slide, sprinklers, and so on. Make sure attendees know it will be water-themed so they can dress accordingly and bring towels (or offer towels as the party favor!).
For Preschool and Elementary-Age Kids
7. Magic Show
Hire a local magician to put on a magic show for the kids. Remember that with little kids, their attention span may be short, so keep things fairly concise to keep kids entertained.
8. Baking Experience
Kids love baking for the experience of it but also, of course, for the eating part. Depending on your group size, you can create a baking experience in your own kitchen (this will for sure get messy, so do this at your own risk), or keep it easy by getting already baked treats (cookies or pretzels work well) and have kids go to town with decorating with frosting and sprinkles. Either have the kids eat these as the treats at the end of the party or offer to-go bags and the treats can be the party favor.
9. Craft Party
Grab some supplies at a local craft store and set up DIY stations for kids to have fun with. You can go for a messy option like painting or keep it cleaner with a beaded bracelet-making craft. If it's messy, let your guests know ahead of time so they can dress accordingly. Consider the age of siblings if they will also be attending. If there are lots of younger siblings, try to avoid tiny items (like small beads that could be a choking hazard) or make a special station for the younger guests.
10. Trampoline Park
For energetic kids, rent out a trampoline park. These centers typically offer party packages, so it's a great opportunity to sit back and relax as the host and let the staff deal with all the logistics. To keep it budget-friendly, some places will allow you to rent outside of typical hours or may allow you to do a partial rental.
11. Gymnastics
Much like the trampoline park, a kids gym is a fun place to visit for a birthday party. Kids get to run and bounce around while parents can watch the action happen—and don't have to clean up a thing.
12. Children's Museums
If there's an engaging children's museum in your area, see if they allow birthday party rentals. Choose from specific activities to explore with your group.
13. Petting Zoo / Reptile Experience
For animal-loving little ones, look into visiting a petting zoo or reptile center or perhaps bringing a few animals and critters to your own backyard, led by an expert, of course.
14. DIY Olympics
Create your own Olympics with age-appropriate activities for attendees to participate in. A few examples: obstacle course, 50-meter dash, three-legged race, long jump. Keep things light and fun with prizes for everyone.
15. Scavenger Hunt
Send kids on their own mini scavenger hunt during the party. For younger participants, use a list made up of images so they can work to find things on their own. Put things on the list like a basketball hoop, a slide, a big rock, a green tree, etc. Make it as easy or as challenging as makes sense for your audience. Set kids up in teams with an adult leader to help keep everyone on track.