I've had wavy hair since I was a child, but my curls didn't start to really pop until after I had my two children. It seemed like overnight my normal hair routine did nothing but weigh down my locks and make me look like a poodle.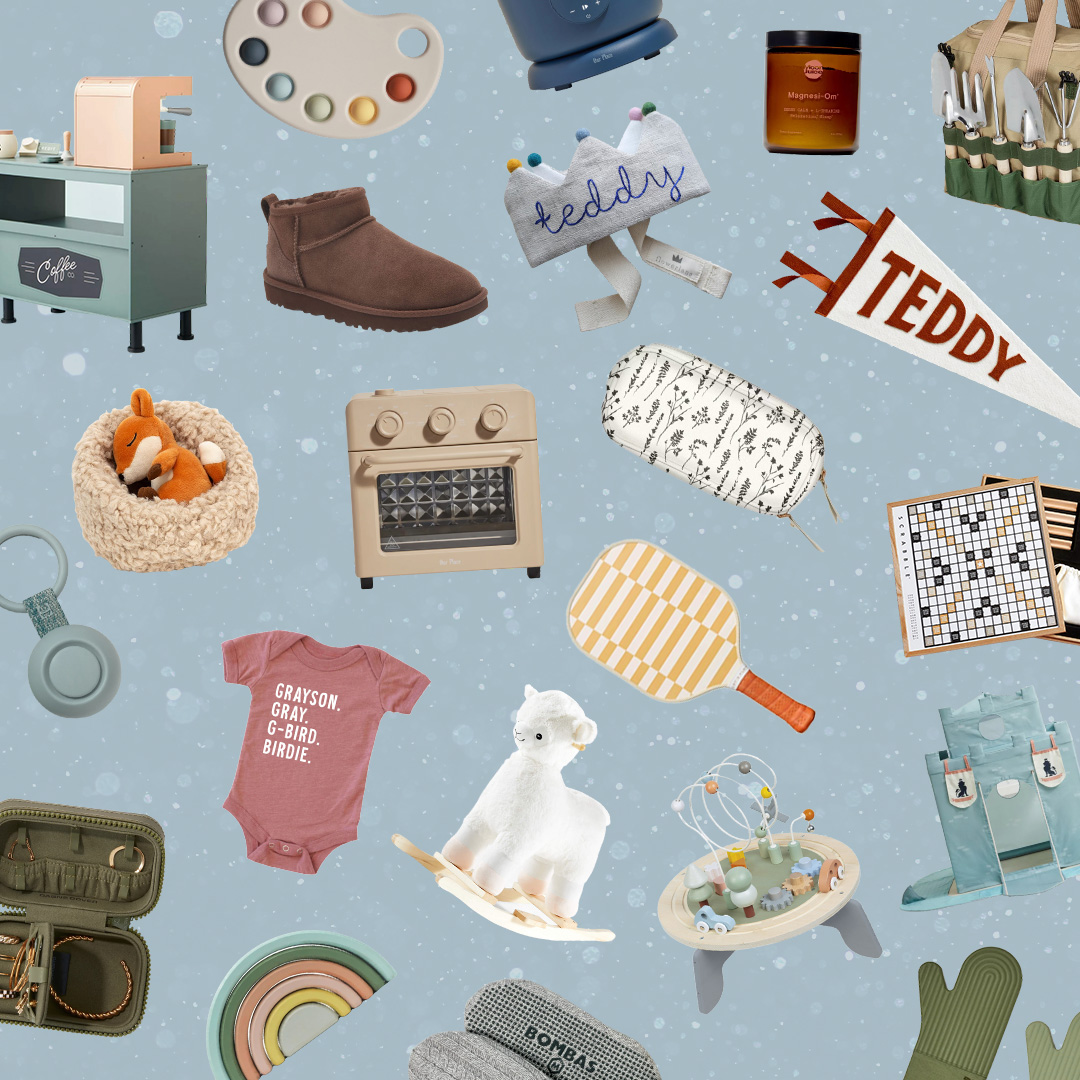 everything you need to ace holiday gifting this year 🎁
When I was a teen, I would simply use regular shampoo and conditioner, then spray with hair gel and put my hair in a pony tail until it dried. After having kids, I tried to recreate this easy routine but quickly learned that my hair no longer wanted to cooperate.
This is when I delved into the internet to figure out a low-effort, budget-friendly hair routine that would work for my mom-life. 
Many fellow curly-haired folks have probably heard about the Curly Girl Method that discourages shampoo and bans sulfates and silicones in hair products. It also has a million and one steps that are often unrealistic for a mom to do.
In my feeble attempts to follow the Curly Girl Method rules of co-washing, drying with a t-shirt or diffuser, and adding copious amounts of products, I quickly learned that it wasn't for me not just because of the time it required, but because the products often weighed down my hair. It seemed that adding handfuls of multiple different products for moisturizing, defining, and holding weren't a fit for my very fine hair.
After years of trial and error from shampooing to conditioning, I figured out a set of products and methods that worked for me.
Step 1: On Wash Days
To get my curls I make sure to use Not Your Mother's Natural Tahitian Curl Defining Shampoo when I wash my hair every three to four days. I generally use the matching conditioner most days. If I plan on using curl-defining cream, I try to use a light to medium amount of conditioner since too much product can weigh down my fine hair.
Not Your Mother's
This shampoo is a perfect cleanser for curls and leaves my hair feeling fresh after every use without stripping it dry.
Not Your Mother's
Another lightweight product that helps define my waves and curls without being crunchy or feeling weighed-down.
Step 2: Squeeze to Dry
You can use a t-shirt to dry but if you are a busy mom-on-the-go and use a towel, just remember not to rub your hair dry. Simply squeeze your hair until it is no longer dripping and let air dry.
Step 3: Add Product When Hair Is Wet
Depending on the day, I switch between the defining cream or wavemaker since my hair is wavy in some parts and curly in others. What's important to remember is that applying products to soaking wet hair will help retain the moisture and make your hair less frizzy.
You can use a wide-tooth comb to detangle in the shower, or as you put product in, and then you are set to go.
Not Your Mother's
This cream is lightweight without having a tacky texture and it helps give my curls and waves great definition.
On No-Wash Days
On no-wash days, I like to keep things simple. After sleeping on a satin pillowcase, my hair can be a little bit of a mess in the morning and can require a "refresh." I have tried many different products, but what works best for me is either a spritz bottle with about 85 percent water and 15 percent of your favorite leave-in conditioner or the Almond Milk Leave In (which smells divine). Simple spray your hair until damp, and then scrunch life back into your curls.
I personally prefer letting my hair air dry, but you can always use a diffuser if you are in a rush. Remember, it can take a few tries to find a product that works for you, so don't be afraid to experiment and start with small changes.
Carol's Daughter
This product is versatile enough for 4c curly hair to 1c waves and is also paraben-free. I love to use it to refresh my hair in the morning and to give my hair the hydration it needs after becoming a frizzy mess from tossing and turning all night.
Etsy | More Sunday
Using a silk or satin pillowcase (instead of cotton) keeps my hair from becoming a complete mess as I sleep. If you are like me and can't wear a bonnet or scarf on your head while you sleep, this is a good alternative.