We all remember the '90s—or as my kids like to refer to them, the 1900s. And the '90s keep coming back in a big way, from the "Free Britney" movement to seeing Pam and Tommy back on our TVs to this year's Superbowl Halftime Show featuring some of hip hop's greats. It seems we can't get enough of the '90s now, including '90s fashion!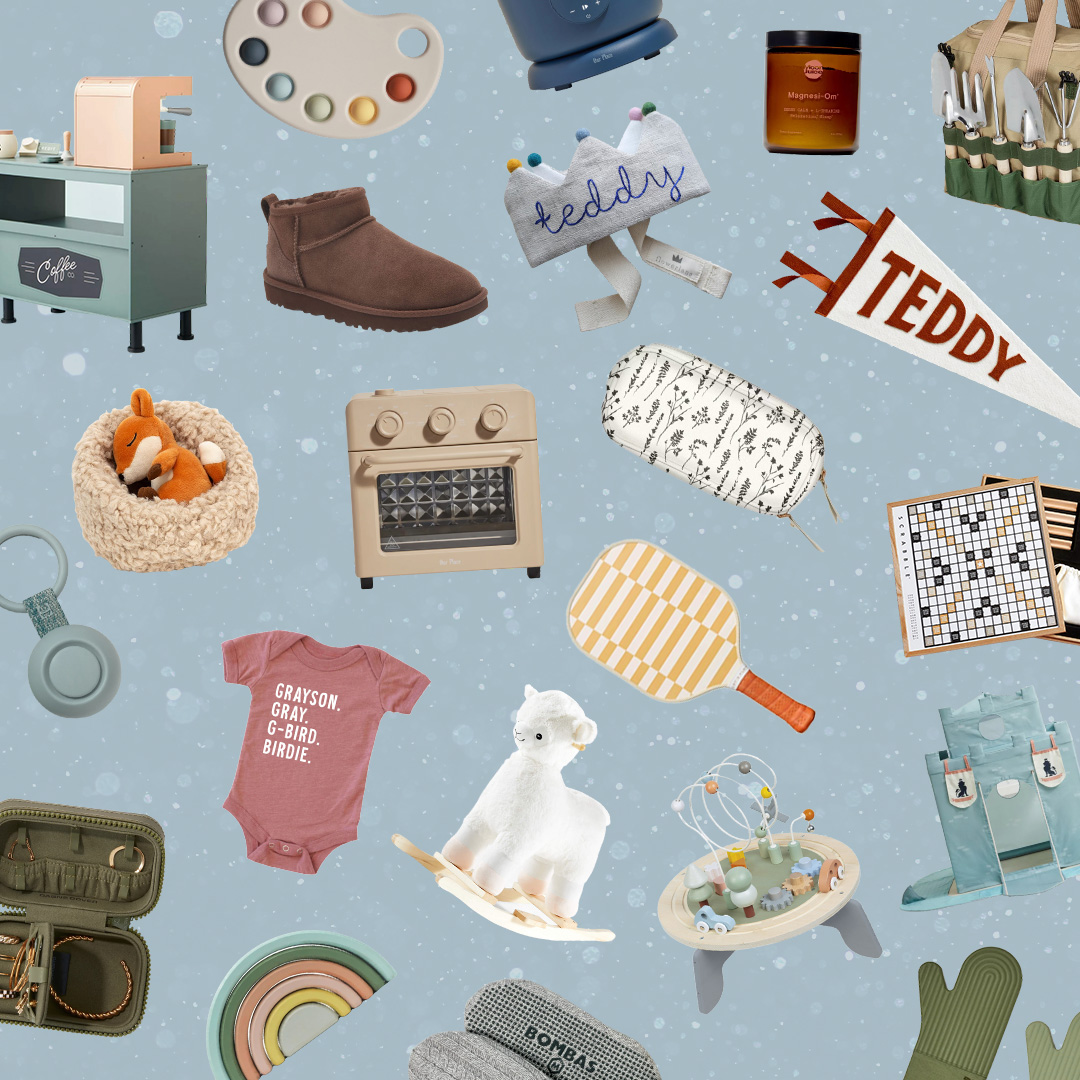 everything you need to ace holiday gifting this year 🎁
For many of us, a lot of growing up happened in the '90s, which also meant a lot of style evolutions. I use the term "style" loosely because we've all experienced a chuckle looking back at photos from our awkward stages (some of which we've included in this very article).
If you were a kid in the year 1990, neon brights, biker shorts, thick socks with sneakers, and fanny packs were it (think Saved by the Bell). By the mid-1990s, grunge-era flannel collided with delicate floral dresses. And hairdressers were sick of recreating "The Rachel".
Soon after, the Delia's catalog was making its way into mailboxes, and shirtless, six-packed Abercrombie employees were selling khakis and button-downs at the mall. After any given school day, as we waited for the AOL to dial up, we probably were wearing a pair of chunky Steve Maddens, sporting a choker necklace, and smelling of CK One.
If this is all making you feel as nostalgic as a Friday night trip to Blockbuster, read on! So many '90s fashion trends are back and so cute we can wear them again. We're sharing ways to rock the looks we loved back then in a way that's not at all awkward now.
Dresses
Although floral dresses have never really gone out of style, they're having a big moment in 2022. After a couple of years of not getting dressed up much, a floral dress is probably the easiest piece to throw on for an instant put-together look.
Abercrombie & Fitch
2 colors available
Denim
We know that the skinny vs. straight-leg jeans debate is a pretty hot topic, but there's simply no denying that high-waisted, straight-leg jeans have been reigning supreme for the past few years. It seems as though all of our favorite stores are even releasing specific '90s styles. If you haven't made the switch yet, trust us: The comfort factor is 100% worth it.
Everlane
5 colors available
Abercrombie & Fitch
10+ colors available
Tops
Gone are the days of reserving our button-down shirts for business-casual outfits and office days. In 2022, we're back to the '90s-era mindset of wearing them casually with really anything—from our favorite jeans or jean shorts to throwing them on over an athleisure look.
Everlane
8 colors available
Athleisure
While we absolutely love our neutrals, it's very exciting that bright colors are making their way back into everyday fashion. Our '90s selves would be so proud of the resurgence of tie-dye, loud patterns, neon biker shorts, and even bright windbreakers. But even more exciting is the fact that Princess Diana's famous casual uniform—biker shorts, sneakers, and an oversized T-shirt or sweatshirt—is back and better than ever.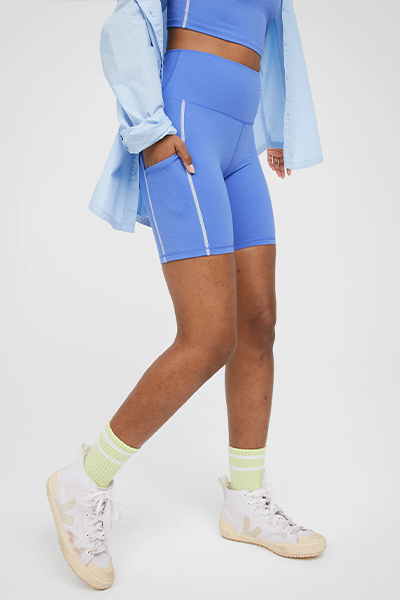 OFFLINE By Aerie
6 colors available
Overalls
OK, hear us out: You might think that overalls seem a little childish, but they definitely can be chic. Paired with your favorite white tee and sneakers, they make for an easy, laid-back outfit that also makes you immediately feel cool.
Universal Thread
2 colors available
Accessories
If there's one category of fashion that's really showing its '90s influence, it's shoes and accessories. Small sunglasses, chunky shoes, Birkenstocks, claw clips, shoulder bags—you name it, it's back. And we really can't deny the convenience of throwing your hair up in a claw clip and instantly looking chic AF.
A New Day
5 colors available
Birkenstock
3 colors available
Etsy | Love Linax
10+ colors available