The first few weeks with a newborn can be described as utter chaos. Whether it's your first baby or your fourth, there's a lot happening in your suddenly very full (and likely messy) house.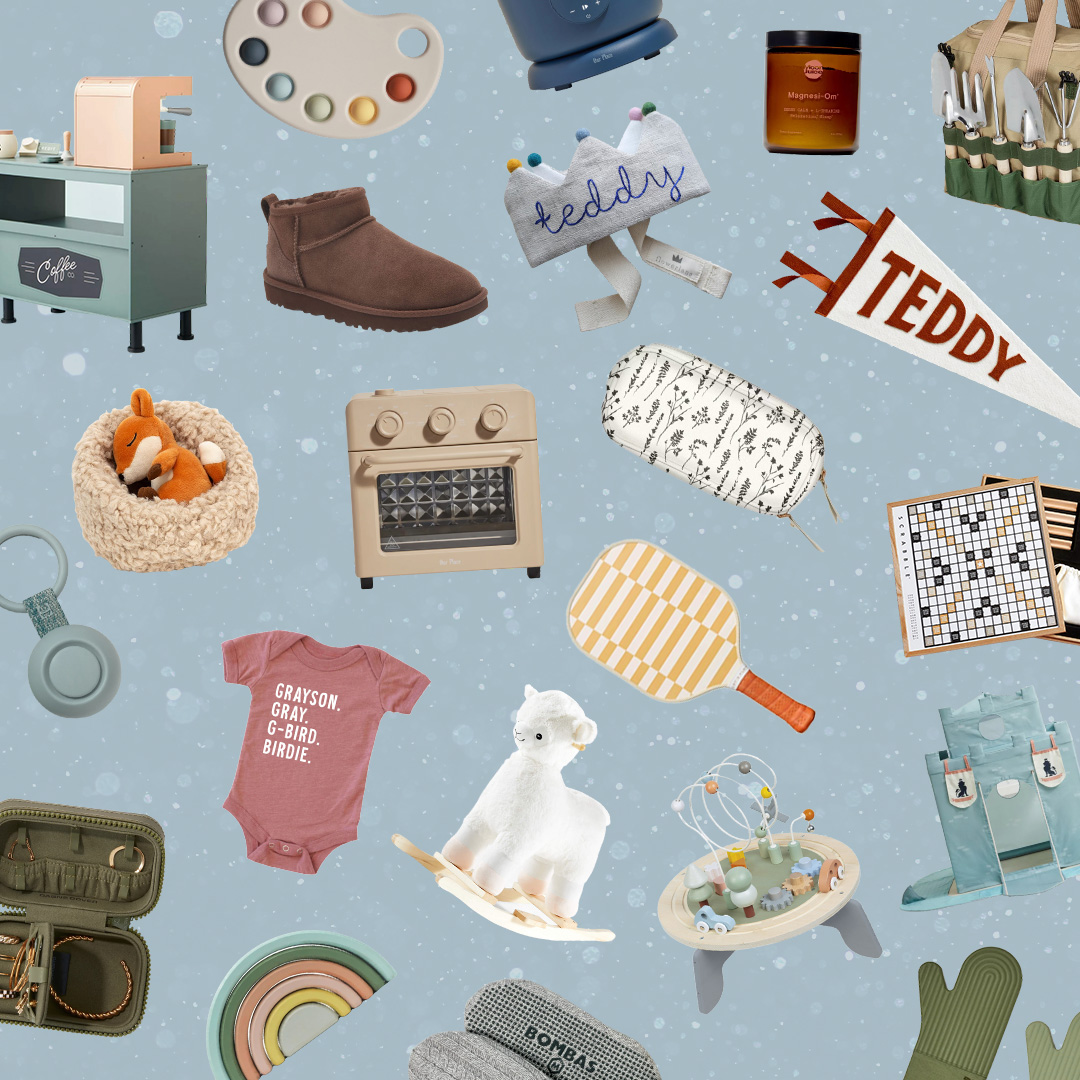 everything you need to ace holiday gifting this year 🎁
But with a little preparation, I realized my house could be transformed into a baby-ready space. My first baby happened to spit up a lot, so I initially needed burp cloths strategically placed within arms reach of anywhere I might be. Once I had those set, I then started adding other items, like snacks, water bottles, a change of clothes (for me and baby), and so on. The piles of gear continued to grow until I decided to get myself organized and made well-stocked stations around the house.
These stations were immensely helpful with a newborn and I recommend setting these up before you even bring your baby home. These stations can be all over your house, including where you plan to feed your baby, where you might rock your baby to sleep, and so on. With these stations, there's still going to be chaos, but at least now it's organized chaos.
Below are suggestions for what to include in your stations. Not every item is essential, choose what feels right for your situation.
A Place to Put Everything
Consider buying a couple of small baskets to place around your house, or go big with a 3-tier utility cart for the place you plan to spend the most time.
Target
A storage caddy is a great option to hold a smaller selection of gear. Plus, you can easily grab it with one hand if you're moving around the house.
Feeding Essentials
Whether you're breastfeeding or bottle-feeding, you're going to spend a lot of time feeding your newborn and you'll want the right products nearby.
Snacks, Hydration, and Comfort for Mom
It's not just about what your baby needs, it's also about what you need. Keep yourself well-fed, hydrated, and comfortable.
Calming and Comfort Items
At some point or another, you're going to deal with a fussy baby. Stock the items that help to calm your baby and you'll both be happier.