Whether the rest of your year is packed with business trips and weekend getaways (me!), or you just booked your dream spring break vacation, it's always better to decide early which beauty products you plan to travel with. I personally swear by a rule I learned years ago from a well-known celebrity makeup artist: never travel with products you've never used or clothes you've never worn. Try these products before you pack them, and your skin and hair will thank you (and behave accordingly). Heck, this might list might even inspire you to book that last-minute girls weekend.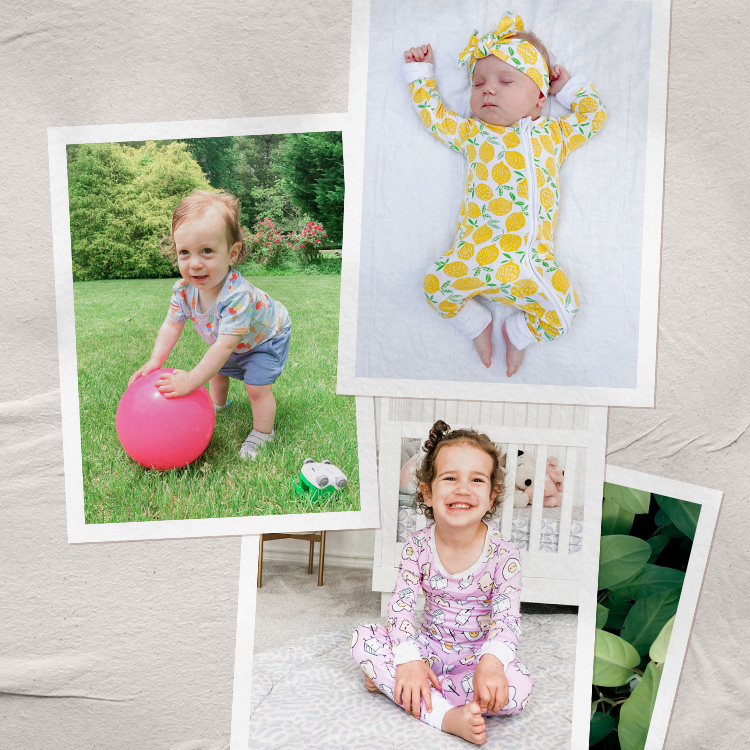 it's more than just their cute PJs... get ready to add to cart! 😍
Hair
In general, I don't go anywhere without dry shampoo, especially when I'm traveling. I'm usually running around from one thing to the next (business meetings, new restaurants, sightseeing), and for the most part, I need to freshen up quickly without washing my hair. Pret a Powder has been in my life for ages, and I like it for travel because it lasts forever and isn't aerosol or liquid. In an instant, the powder soaks up oil and sweat, adds volume, and makes my hair smell fresh and clean.
I learned a long time ago that it just doesn't make sense to travel with a whole bunch of hairbrushes. They're awkward to pack, for one, and I mostly don't end up using them. A wide-tooth comb like this hand-carved one with a velvet storage pouch is the best multitasking hair tool for travel because it's great for detangling, styling, and adding texture. Plus, it doesn't take up a lot of space (I've been known to carry it in my purse).
Just because I don't spend a lot of time in front of the hotel mirror, there are times I still want my hair to look done-up. Texturizing spray is key because it can smooth frizz and flyaways, add texture, create faux volume, and even act as a grip for up-dos and braids. I like Oribe's (even though it's expensive) because it smells so good, it doubles as my travel perfume.
Skin
This Farmacy cleansing balm single-handedly put an end to the struggle of trying to pump my full-sized cleanser into those mini plastic travel tubes (that always leaked anyways). It melts makeup and stubborn mascara, rinses away dirt and oil, and is made with all-natural ingredients like turmeric, ginger, and papaya. It's not drying, and it's not liquid, making it perfect for travel.
I don't normally like to use any harsh or exfoliating skincare products when I'm not at home in case my skin reacts or dries out, but I make an exception for this serum. It has all-natural ingredients and is a good way to get rid of any gunk on my skin and prevent acne. I use it before bed before moisturizer, and I wake up with softer skin.
These body wipes are my little secret weapon. I always, always pack them my carry-on bag and use one to freshen up when I land. Saturated with essential waters, Fur's bestselling oil, coconut extract, and lemon peel, they remove dirt, bacteria, sweat, and at the same time, moisturize your skin and make you smell fresh! Plus, they're safe for "sensitive" areas (boobs, bum, etc.), biodegradable, and big enough to cleanse your whole body.
Makeup
This tinted moisturizer has amazing, natural-looking coverage, SPF 30, and illuminates like a highlighter — all in one step! I don't even have to pack any sponges or brushes and can just swipe it on with my fingers to even out and brighten my skin. Game-changer.
Even though a lot of the beauty products I travel with are double-duty ( it saves space and money!), this Lip & Cheek Oil from Rodin Olio Lusso is my all-time favorite multitasker. It's expensive but worth it because it performs like a luxury lipstick, softens my lips and cheeks with a blend of botanical oils and conditioners (safflower seed, jojoba seed, sunflower seed, and turmeric extract), and lasts all day long. I apply and blend it with my fingertips and have it in three shades. 
When I became a mom and had to reduce my morning makeup routine by at least 15 minutes, I made the official transition from brow pencil to brow gel. This NYX one is less than $5 (!!), doesn't bleed, and has a cool brown color that matches my brows and complexion. I love the sturdy spoolie and the way it lifts my brow hairs and seems to give my whole face a lift too!
Accessories
I always travel with a strong scrunchie so that I can tie my hair back while I sleep, workout, or do my makeup without putting a crease in my hair. These are really beautiful ones. Add them to your holiday wishlist!
I can't predict how my skin is going to react when I travel, but I do know that if I'm dehydrated, it will break out and look dull and tired. To make up for dry cabin air, I always keep refillable water with me. I like the Swell because I can use it for hot tea too. Bottom line: drink more water!