I've always lusted after the idea of being a minimalist. Have I ever made it happen? Not really. I got pretty close during my span of three big moves in three years. With each move, I sold or donated a big chunk of my belongings, majorly cutting down the amount of stuff in my home. Then, I had a baby, and not only did my stuff multiply again—but it inspired me to hunt for the best belt bags to store my mom essentials while keeping my hands free.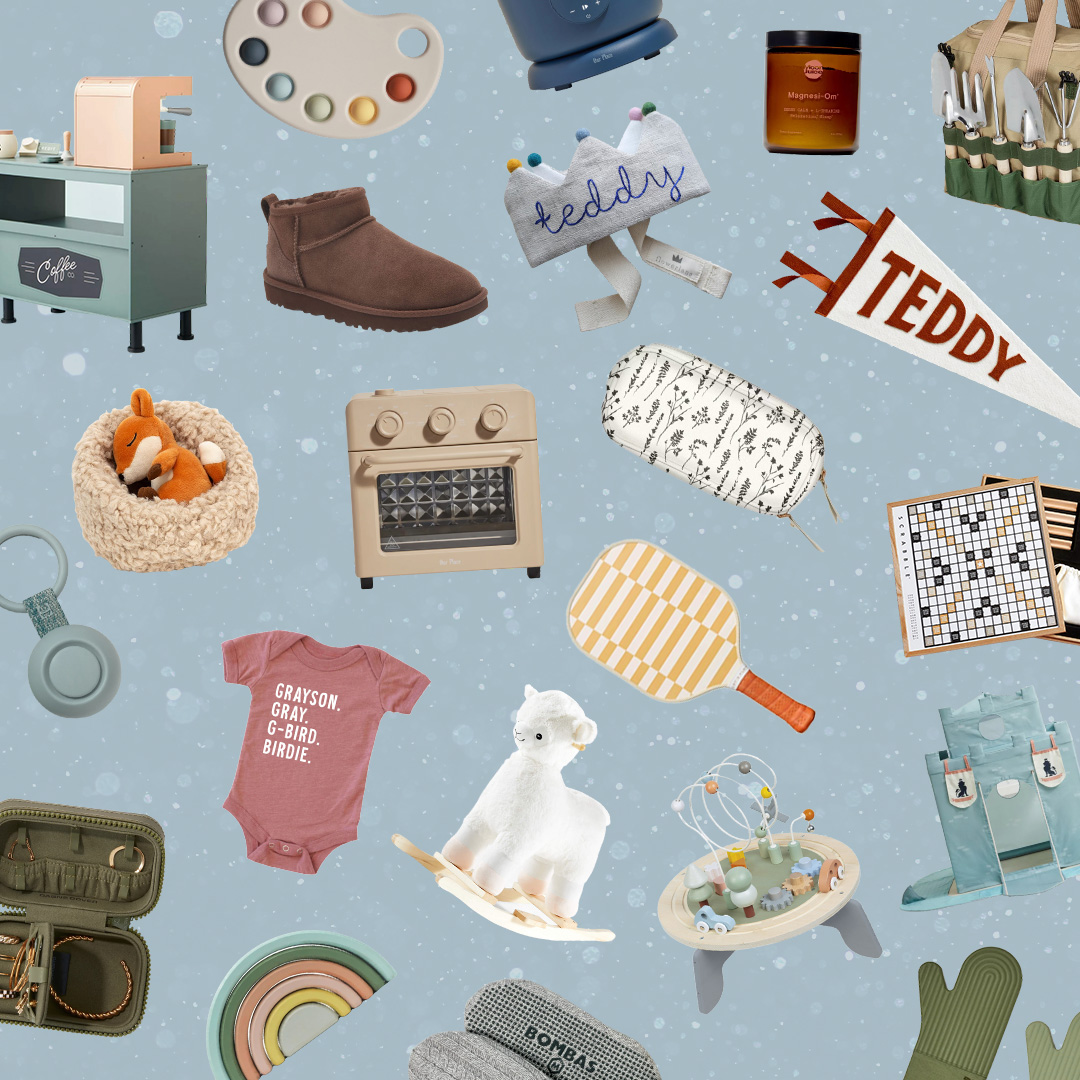 everything you need to ace holiday gifting this year 🎁
Post-baby, my minimalist dreams couldn't seem further away. All areas of my life were overflowing with stuff. My formerly-organized kitchen cabinets are now stuffed with 10 different types of bottles, the play area perpetually looks like a rainbow exploded, and my diaper bag somehow weighs 15 pounds.
Let's talk more about my diaper bag. While the rest of my home won't be a minimalist mecca anytime soon, I do think I can improve my diaper bag situation. In the very early days of motherhood, leaving the house felt impossible. If I was going to do it, it was necessary to pack like I was going away for a week. You know, just in case.
But now, my baby is out of the newborn stage, and though I do still need to be properly prepared, my overflowing diaper bag is a bit excessive. I decided to pare down my bag to see if we could get by with the bare minimum. Instead of packing up my big diaper bag (which is the Classic Diaper Bag by Freshly Picked, which I do really love!), I opted for the modern mom's fanny pack—a belt bag.
I'm not the first one to think of a belt bag as a diaper bag replacement. Makers behind some of the cult favorite diaper bags—like Fawn Design, Freshly Picked, and Skip Hop—have moved into the belt bag space. Read on for why I love using a diaper belt bag, plus shop some of our favorite styles!
Why Belt Bags are Great
It forces me to pack super light, it's hands-free, and it keeps essentials right at my fingertips (I love my diaper backpack, but it's an effort every time I need to grab something). And it worked!
For shorter outings, a belt bag with a handful of necessities was perfect. It was a literal weight off my shoulders. These chic and small belt bags are ideal for predictable outings, like going for a walk or out for errands. And for outings that are a drive away, I keep a mini stash of emergency items in the trunk (toys, extra outfits, etc.) When I get out of the car, a belt bag is all I need. It's also great for flights with kids—it's the ideal size accessory to bring into an airplane bathroom for diaper changes.
To be clear though, I'm not getting rid of my real diaper bag anytime soon. A fully-stocked bag is still required for some outings. However, I've come to learn it's not necessary to lug it with me every time I leave the house. More often than not, a functional belt bag does the trick. While my house may be far from the minimalist haven I dream of, my diaper bag has gotten pretty close.
Shop the Best Diaper Belt Bags