It seems like overnight my little, beautiful baby boy has turned into a big kid. He's already hitting the 5-year-old milestones. He's speaking really clearly, becoming aware of his gender, and telling some amazing stories. But what truly amazes me is his burst of independence. He loves getting his own snacks from the fridge, filling up his cup with water, and is no longer shy about telling his father and I what he wants to eat or do each day. He is truly becoming his own little person and wants to explore and learn on his own.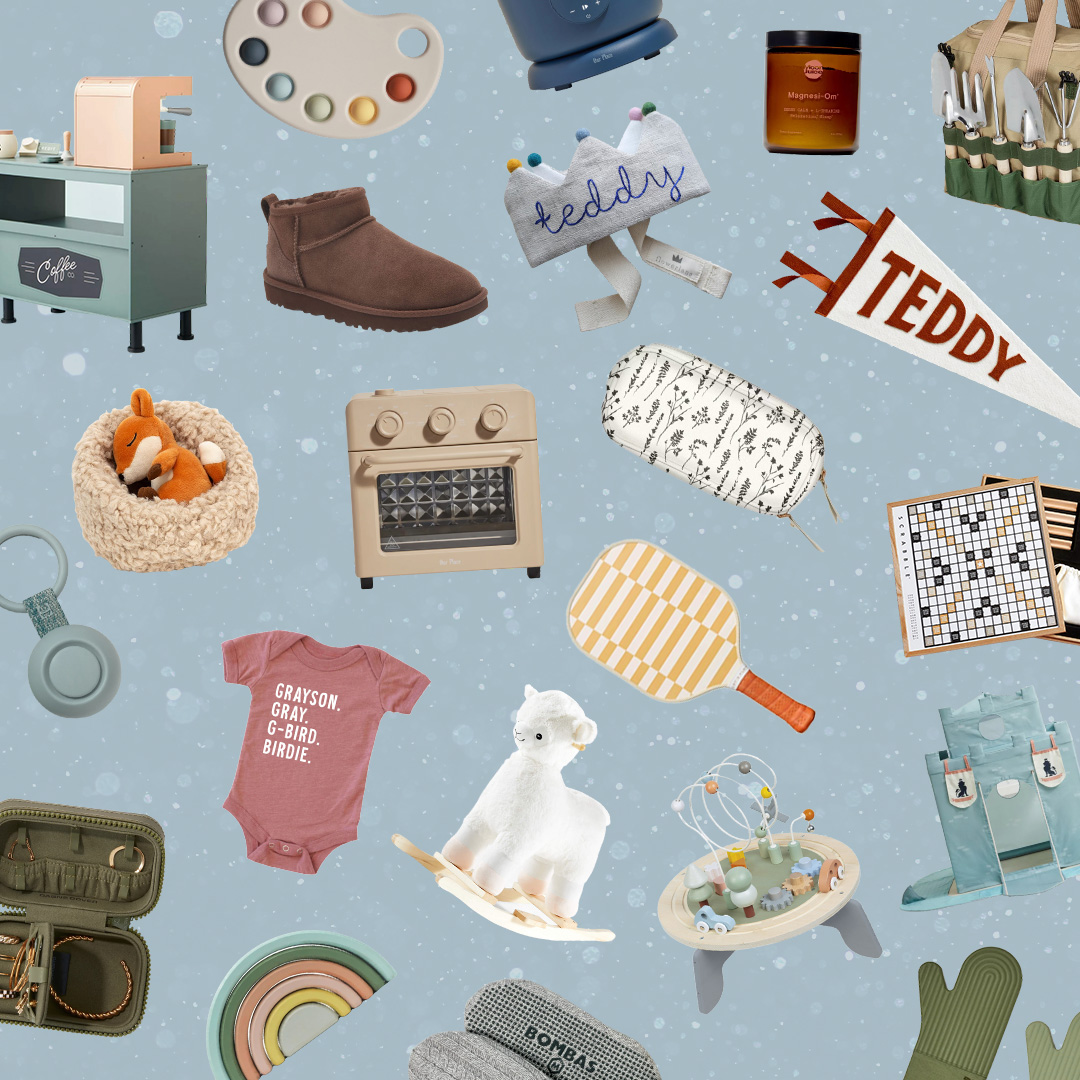 everything you need to ace holiday gifting this year 🎁
As he's continuing to grow, I'm using his upcoming birthday as the perfect opportunity to shop for some new toys. I'm opting for toys that support his development, independence, and curiosity. Plus, he's no longer obsessed with many of the toys I carefully picked out for Christmas and his previous birthdays.
Despite my reluctance, I have to admit that he isn't my baby boy anymore. He is starting to grow into his own person who needs more age-appropriate toys. Like toys to not only entertain him, but also stimulate his mental growth.
Whether you have a soon-to-be 5-year-old of your own, or a little one in your life with this exciting birthday coming up, we know you'll want to pick out the perfect gift. Age 5 is such a fun age to buy toys for. They've well surpassed the 3 year+ disclosure on most games, they've got the basics of motor skills down to a science, and their curiosity is higher than ever. Needless to say, they're ready for some fun.
To aid in your 5-year-old birthday gift shopping endeavors, we wanted to provide this list of the best 5th birthday gifts for any budget.
Gifts for 5 Year Olds Under $50
Budget gifts that kiddos will love are always our favorite. Check out these awesome gifts that will make any 5-year-old excited for under $50. These gifts were hand-picked because they inspire creativity, help development, and encourage meaningful play time.
Gifts for 5 Year Olds Over $50
If the budget can be stretched a bit but we still want to stay under the $100 mark, there are some great present options out there. Some of our favorite options are STEM gifts that will help little ones learn and get excited for all of the fun lessons they'll get in school.
Gifts for 5 Year Olds Over $100
If higher ticket items fit in the budget this year, consider these options that the 5-year-old you're shopping for will love. We know it can be tough to spend money on gifts that will only be used a handful of times. We guarantee these will be one of their go-to's from now on.