No matter how adventurous we like to think we are, at some point, all parents reach the point when a family vacation becomes all about ease. No-brainer destinations take over as the most appealing destinations, especially when there's not much math involved. And what is typically easiest? An all-inclusive.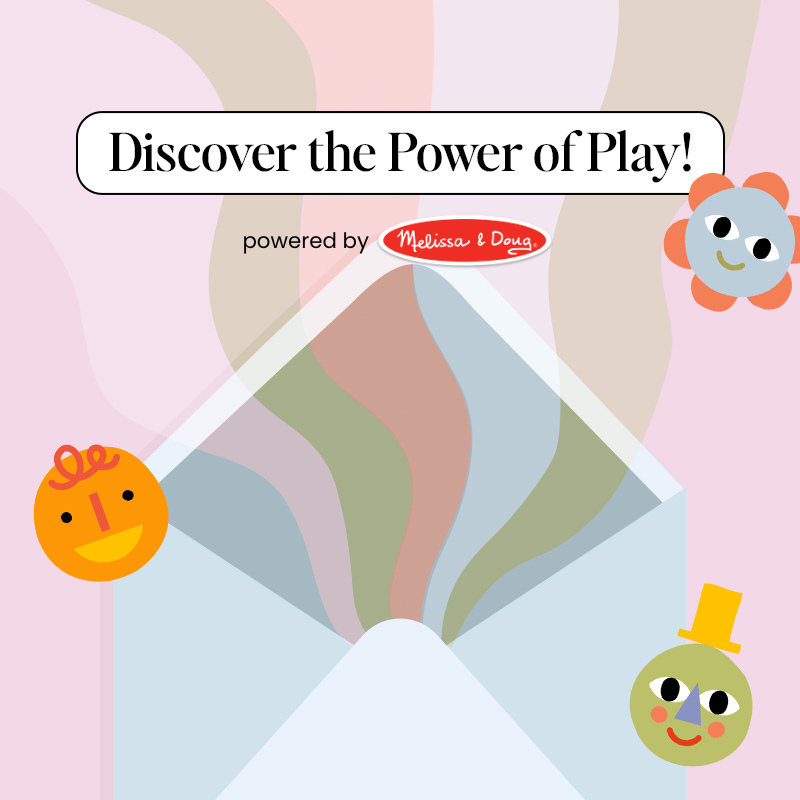 make the most out of every moment with your little one
In years past, there may have been a slight stigma attached to all-inclusive resorts. But that is far from true these days—since they include some incredibly dynamic places that not only guarantee entertainment for your kids at no extra cost but offer world-class cuisine and a beautiful environment, too. Here are 11 of the most exciting options for an epic all-inclusive family getaway.
For families who adore the great outdoors, this all-inclusive Montana dude ranch is pure heaven. It's a year-round playground for the most adventurous kids and adults, but don't worry, there's plenty of luxury baked into the experience (like 5-star feasts and a pampering spa). The new Flint's Forest Rangers kids club, for kids 4-12, includes an activity passport and guided age-appropriate exploits with themes such as Forest Day, Treasure Day, and Wildlife Day. There's also horseback riding, ropes courses, snowshoeing, archery, fly fishing, and arts courses to fill every day with fun.
Mixing lush jungle, mangroves, and powdered sugar beaches, this luxury Mexican resort is spacious in every sense, which makes for plenty of places for kids to run a bit wild both on land and in the postcard-perfect Caribbean Sea. There are eight restaurants (so meals never get boring) and three swimming pools. Plus, there is not only a kids club but a teens' club and baby concierge, too.
For a mountainy retreat the whole family will love, there's magical Mohonk Mountain House, a Victorian castle-turned-resort on a private glacial lake in the Hudson Valley. It sounds like a fairytale, and parents might just feel it is considering they can drop off children 5-12 at the Kids Club where they'll go on boat rides, scavenger hunts, try rock scrambling, and participate in sports tournaments. There's even the Junior Naturalist Program (for ages 5-13) that includes fossil hunts, plant identification walks, and arts projects. For adults, there's farm-to-table cuisine, an award-winning spa, and more active pursuits such as standup paddleboarding and fishing.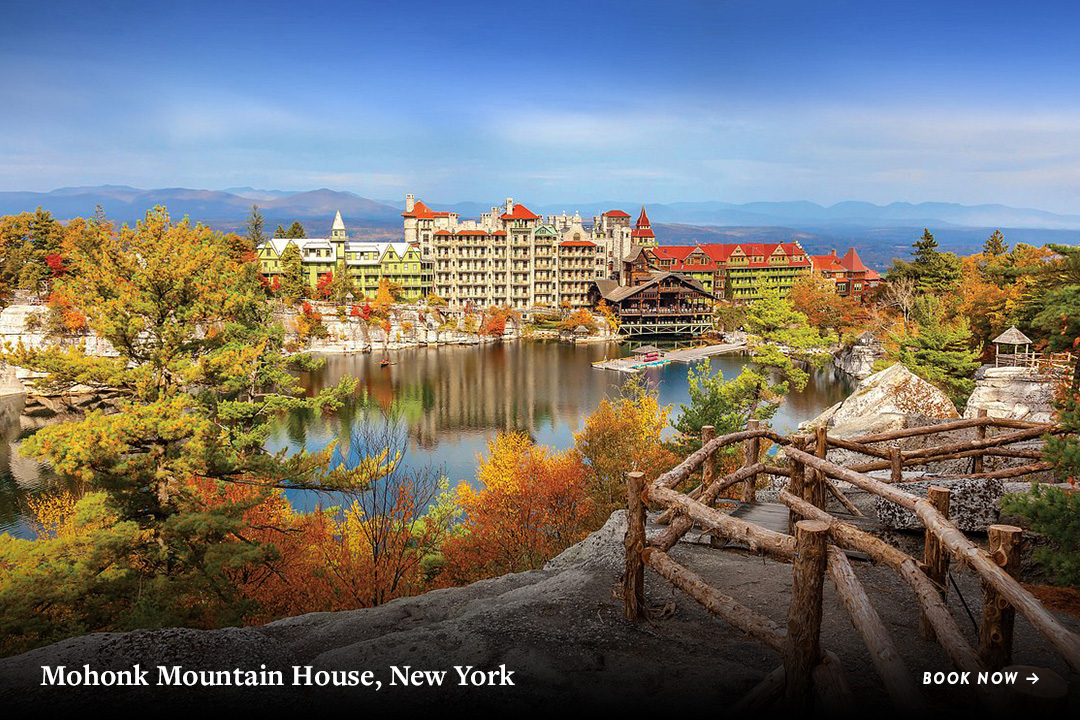 With more than 10,000 acres of rolling hills, 50 miles of horseback riding trails, and 73 luxurious Western-themed guest cottages and suites, this full-service guest ranch caters beautifully to children and multi-generational groups. Many return to the same accommodation year after year on the same dates.
Parents can be playing tennis or cycling—or relaxing at the spa—while the grandparents golf or go fishing with the kiddos. Santa Maria-inspired barbecue that is signature to the Santa Ynez Valley is the perfect food for everyone to come together over. Don't forget to pair it with incredible local wine.
New and gorgeous, this recently opened all-inclusive highlights very Tulum-type offerings including sustainability workshops, sound healing, Mayan calendar readings, and full moon celebrations. But the resort also boasts nine pools, 13 restaurants and bars, and, any day now, a Family Zone with water park playground. There are daily activities and water sports in a crystalline bay plus a kids-only pool where little ones have ultimate freedom.
For those who have kids who are obsessed with getting wet and wild, this all-inclusive resort with five different villages has its own 45,000-square-foot water park. Add to that 10 more swimming pools—not to mention a totally dreamy Caribbean beach that clocks in at a whopping 12 miles—and you have a recipe for the perfect tropical vacation. When not playing in the aquamarine sea, there's an Xbox Play Lounge, teen disco, and almost two dozen restaurants featuring gourmet fare from around the world.
For an epic off-the-grid immersion in nature, head to Peru with the family to a former cacao and rubber plantation next to the Amazon River where you can make your own chocolate, canoe on a mirror lake, and take riverboat rides and night walks in the rainforest. Bilingual naturalist guides lead all the programmed excursions, which also involve a canopy walkway 100 feet above the ground for optimal wildlife viewing. Local Peruvian food with native ingredients is part of the deal, too.
Imagine dependable 84-degree weather every day of your island vacation, surrounded by the clearest blue Caribbean water. That's what the island of Curaçao promises, plus fun like ATV tours and snorkeling. This all-inclusive resort has plenty of water—including a lazy river and two silent pools for quiet kid-free time. It also has a six-slide Aqua Park that includes the ultimate waterslide excitement: the King Cobra.
You don't actually have to leave the country to find a beachy all-inclusive holiday destination because this little paradise between Miami and Orlando fits the bill. It's perfect for active families—thanks in part to the Sports Academy with highly ranked coaches in tennis, volleyball, soccer, and more. While the Kids Clubs are open to ages 4-17 (and there's a Baby Club Med), there's an all-day unlimited premium open bar for parents, plus a dedicated adult infinity pool, activities such as sailing and golf, and, of course, a spa.
It doesn't get more once-in-a-lifetime than a safari for Planet Earth-loving families, and Kenya is an incredible place to pair kids of all ages with awe-inspiring wildlife experiences. Angama Mara, which overlooks the famous Maasai Mara National Reserve, recently opened a stunningly remote sole-use tented camp for up to eight guests (perfect for a big family adventure!) where experiences are completely tailored to your group's timing and preferences. Imagine searching for cheetah, prides of lion, mega elephant herds, and more than you could ever imagine in the Great Rift Valley.
Though it has à la carte rooms, the most popular way for families to experience this old-time Arizona cattle ranch is on the all-inclusive getaway package, which includes supervised children's programming for ages 4-11, horseback trail rides and lessons, arts and crafts, mountain biking, hiking, sports, and nature programs. There are cowboy cookouts, in addition to the delicious standard fare of a guest ranch, and also activities and entertainment in the evenings after vibrant desert sunsets.