Special occasions can strike fear in the heart of procrastinators. What if you miss the date of that anniversary, birthday, Valentine's Day, or Mother's Day? Finding the best flower delivery services online can be a life saver for procrastinators and planners alike.
With spring and summer holidays around the corner, and anniversaries and birthdays happening around the clock, this is your friendly reminder to get on the gifting. Here are some of our favorite flower delivery services you can still order in time for Valentine's Day to help honor someone special in your life.
Farmgirl Flowers
Farmgirl Flowers was started by a woman who grew up on an Indiana farm, Christina Stembel. Her company offers a limited selection of beautiful flowers, plants, and even faux arrangements. And because Farmgirl Flowers keeps their collection curated, their waste is less than 1%. Here are a few favorites:
Farmgirl Flowers
Chose from a number of bouquet sizes wrapped in Farmgirl Flowers' signature burlap wrap (donated by nearby coffee roasters).
Farmgirl Flowers
A literal stunner, this bouquet in a minimalist glass vase is sure to wow the special recipient.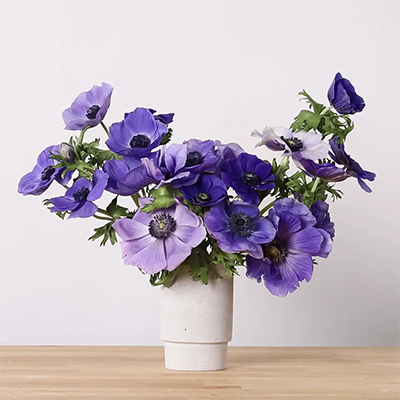 Farmgirl Flowers
This eye-catching anemone arrangement isn't your typical bouquet but will still make someone smile.
The Sill
Another female-founded favorite, The Sill, is best known for their houseplants in minimalist vases and planters. For gifts, you can consider live or faux plants, as well as their small, curated selection of flower bouquets. Here are a few options we love:
The Sill
Cute and low-maintenance, this gift bundled pair includes the Hoya heart-shaped succulent and the popular Monstera plant.
The Sill
The Monstera deliciosa is known for its unique leaf holes. Paired with this perfect light pink vase, it's an adorable Valentine's Day gift.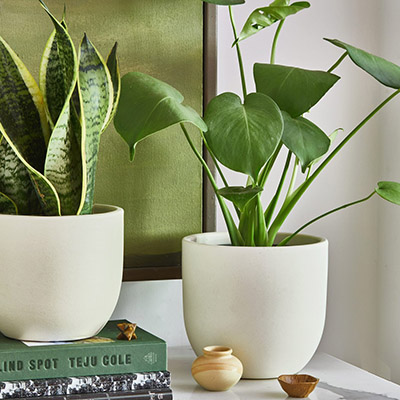 The Sill
If you want a gift that keeps on giving, consider buying a monthly subscription for the aspiring plant parent in your life.
Grace Rose Farm
Grace Rose Farm is also a female (and mom-owned) farm in California shipping heirloom rose bouquets nationwide. With roses grown and lovingly cared for, a Grace Rose Farm bouquet is a unique option for Valentine's Day or Mother's Day.
Grace Rose Farm
Timeless and beautiful, this rose bouquet includes two dozen garden roses in an assortment of red, white, cream, and light pink.
1-800-Flowers.com
One of the big names in flower delivery, 1-800-Flowers also offers food, sweets, and other gifts. They're also using technology to improve the online customer experience with a new tool that allows you to see how a floral arrangement will look on your table using a QR code and augmented reality.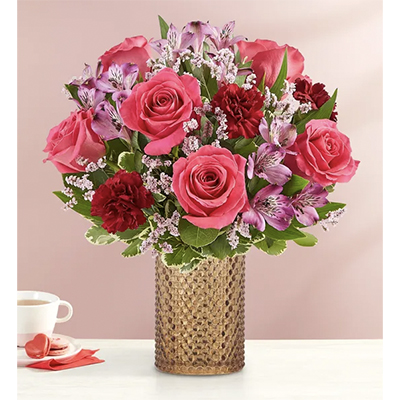 1-800-Flowers
Available in two sizes, this bouquet includes rich red, purple, and burgundy blooms accented with lush greenery and comes in a Victorian-inspired hobnail vase.
FTD
FTD has been delivering flowers for over 100 years. They can be a go-to for the procrastinators among us offering same-day delivery for many of their arrangements through partnerships with local florists.
FTD
There's nothing more classic than red roses on Valentine's Day! ❤️
BloomNation
BloomNation connects customers with local area florists to hand-deliver fresh bouquets. If you're looking to support local businesses in your community, start by entering your delivery zip code on their website and browsing local bouquet options with Valentine's Day delivery available.
Bloomnation
Enter your zip code to find beautiful blooms in your area, like this example from a florist in San Diego, CA.