Blowouts and silk presses have been super popular for the last few years. Since then, brand after brand has been releasing hot air brushes to make do-at-home styles easier. Gone are the days when we all struggled in our bathrooms with heavy blow dryers and round brushes to dry our hair. Chunky blow dryers are out, and hot air dryer brushes are in. They're lighter, easier to travel with, and the perfect 2-in-1 product for achieving that salon style at home.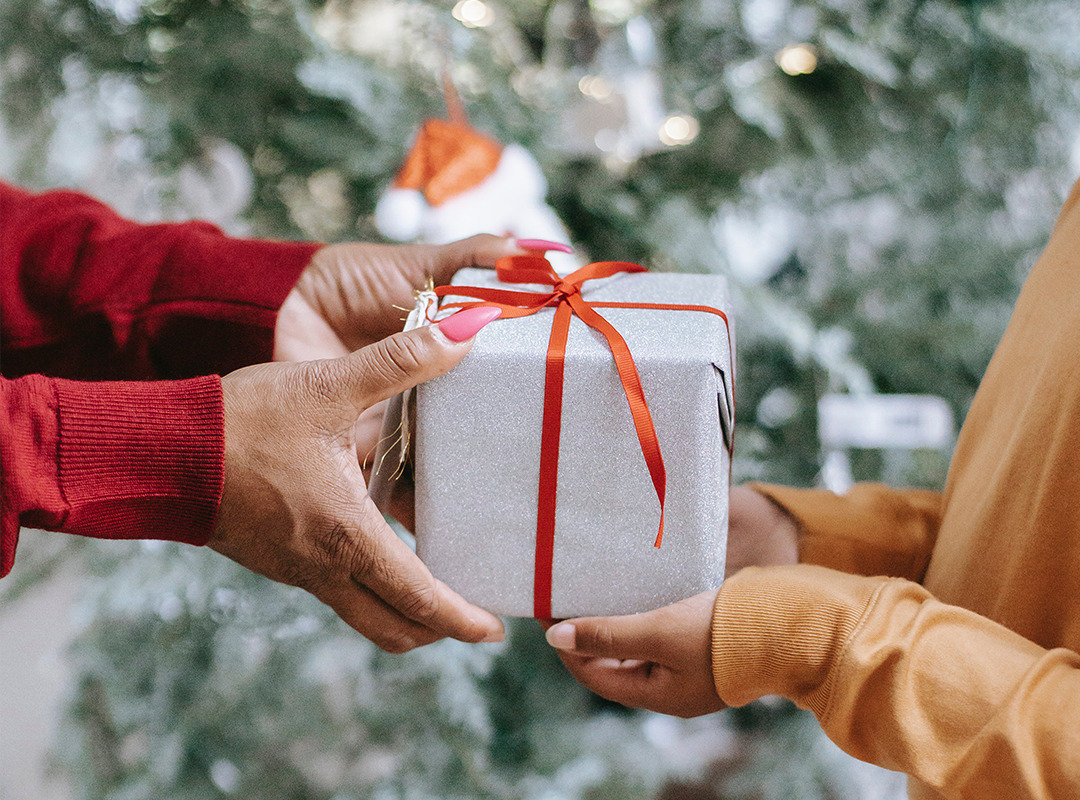 this makes gift buying so easy—trust us! 🎁
I switched from a traditional blow dryer to a hot air dryer brush a few years ago. It's been one of the best hair tool switches I've made. However, choosing the best dryer brush for you comes with its challenges. There are many different brands and price points on the market. Depending on your hair type, it might be tough to determine which one is best for you.
Luckily we've done the research and compared the best hot air dryer brushes on the market for you. We're rounding up the best hot air dryer brushes for straight, short, curly hair, and more. No matter your hair type, we've found the perfect hot air dryer brush for you.
The Best Hot Air Dryer Brushes
Best Overall Hair Dryer Brush
Coming in at the top spot for best overall hair dryer brush is the Revlon Salon One-Step Hair Dryer and Volumizer Hot Air Brush. On your next trip to Target, you'll definitely want to slip this tool into your cart. I can't even begin to explain how many women I have met who rave about this hair dryer brush. If you want to read some reviews for yourself, a quick Google search will pull up thousands of reviews from customers who love this dryer brush. 
One of the best things about the Revlon One-Step is the price point. It regularly retails for about $70. However, most of the time, you can find an amazing deal for under $40. It dries your hair quickly, which makes it perfect for moms who are in a rush. Whether you're trying to get ready for work or a night out on the town, the Revlon One-Step can get your hair dry in minutes. Personally, I have thick, long hair and can blow dry my hair in under an hour with this. Drying my hair with a traditional dryer takes about two hours. If you're looking for a hair dryer brush that is affordable, simple to use and works well with most hair types, I highly recommend the Revlon One-Step.
Most Versatile Hair Dryer Brush
The Dyson Airwrap multi-styler is probably one of the most talked about hair dryer brushes on the market. Dyson is known for creating some of the best tech, and they didn't miss the mark when designing the Airwrap styler. This hair dryer brush is on the expensive side, with a sticker price of $599. But according to the reviews, it is well worth the price. Not only does this hair dryer brush dry your hair, but it also styles.
What I love most about the Airwrap styler is that it comes with eight attachments for multiple uses, and it's perfect for travel. Additionally, the lower heat of the brush is less damaging to the hair. There is, however, a learning curve that comes with this dryer brush so reading the instructions and watching tutorials online is a must.
Best Budget-Friendly Hair Dryer Brush
Hands down, Revlon has the best budget-friendly hair dryer brush options. Their One-Step Hair Dryer & Styler is the absolute best choice for women with any hair type. What I love most about this dryer brush is that you can dry your hair without any added volume. This is great for women who might not necessarily want extra volume when they style their hair because their hair is already naturally thick. This brush works really well for women with natural hair as well. It cuts drying time in half and is lightweight.
Best Hair Dryer Brush for Thick Hair
Amika's Hair Blow Dryer Brush 2.0 is recommended for thick hair. It has three heat settings and a round brush design, which allows you to achieve a customized salon blowout from the comfort of your home. This dryer brush has an extra long cord measuring 9 ft. and is quieter than most, which makes it convenient for moms.
Best Hair Dryer Brush for Fine Hair
The Double Shot Oval Blow-Dryer Brush from Drybar is a great choice for fine hair. The Ionic Technology reduces frizz and adds shine while styling. With a price point of $155, it is at the higher end but moderately priced when compared to other hair dryer brushes on the market. The lightweight design makes it ideal for styling. The bristles are a combination of nylon and tuft, which allows for added tension when drying the hair. And three temperature settings make this an ideal brush for fine hair and other hair types.