Since becoming a mom nearly two years ago, I've been on the hunt for any products that will make my life easier. As someone who enjoys fashion and beauty, I've remained adamant about maintaining this sense of self through parenthood. With little time for sleep and even less for self-care, I've become particularly interested in products that will help me feel like a human again. I still enjoy doing my makeup, styling my hair, and embracing fashion as a means of creativity.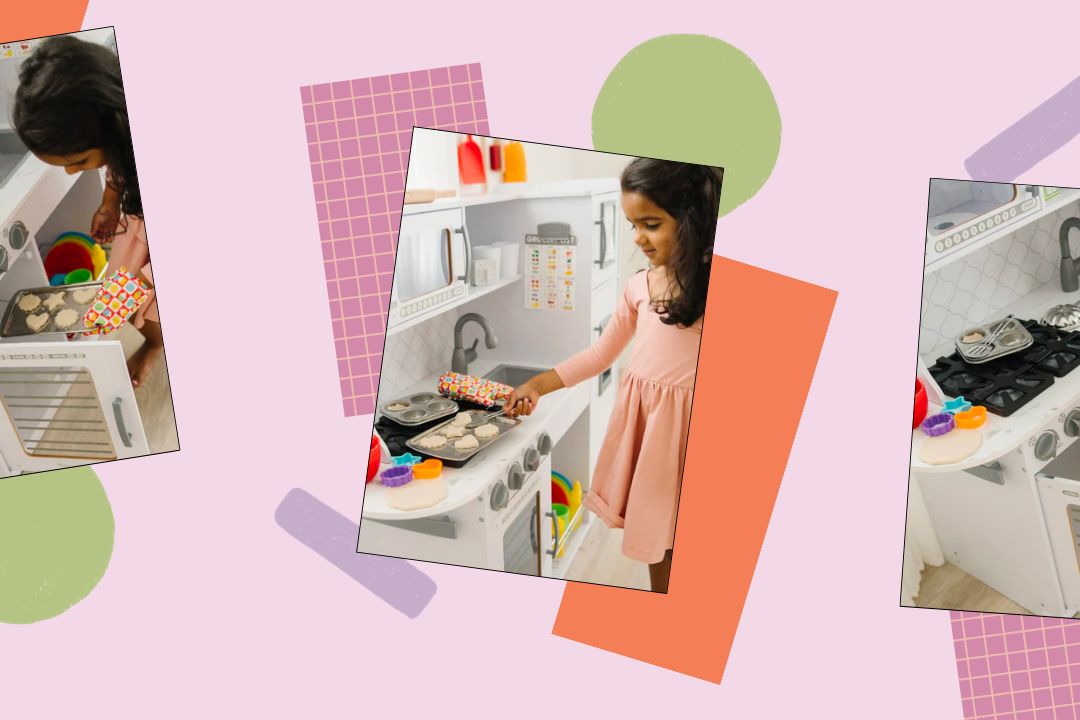 In my quest to discover products that can help make mom life easier, I've come across a number of winners. One that always comes to mind? The Dyson Supersonic Hair Dryer. 
About the Dyson Supersonic Hair Dryer
When you hear the word "Dyson," you may automatically think of vacuum cleaners. Or perhaps you think of the brand's popular Airwrap—a multi-function styling tool that dries and styles at the same time without the use of extreme heat. Depending on how deeply entrenched you are in the beauty space, you may or may not have heard of the Supersonic Hair Dryer. But for the last six years, this tool has been gaining a reputation as the crème de la crème of hair dryers.   
Why? Because this is not your ordinary hair dryer. The Supersonic Dryer comes equipped with a powerful digital motor that dries hair quickly. It also features intelligent heat control that keeps you from accidentally damaging your strands. This means, theoretically, it delivers top-notch styling results at a fraction of the damage caused by other styling tools. Pair that with the brand's reputation for delivering quality products, and you're looking at a hair dryer that is built to last you until the end of time. Or at least for a very long while. 
So, what's the catch? Well, in true Dyson fashion, the Supersonic comes at a bit of a cost: $429 for the dryer and its toolkit of accessories. I'll be honest. There was a time when I would have totally written this product off on the price alone. But, since becoming a mom, I no longer see the price alone as a deterrent. In fact, I have even come to think of the Supersonic as one of the most convenient products I've found on my motherhood journey. Let me explain.
It's Quiet
The first time I turned on this hair dryer, I literally turned it off and did a double take. I had to check that I had, in fact, just pressed the power button. I couldn't believe how quiet it was! At the time, my son was only a few months old, and sleep training was a daily event. I remember being so terrified that any small noise would wake him up. Simultaneously, I knew that any time I wanted to devote to myself had to happen while he was napping. Having a device quiet enough to use while children are napping is a game-changer.
It Dries Your Hair Fast—Like, Really Fast
I have always enjoyed having long hair. At a medium thickness, it consistently took my old hair dryer a solid 10-minute minimum to get to an acceptable level of dryness. (Granted, this dryer was nothing special—but still.) I recently timed myself drying my hair with the Supersonic fresh out of the shower, and the result speaks for itself: 3 minutes and 46 seconds.
I recently timed myself drying my hair with the Supersonic fresh out of the shower, and the result speaks for itself: 3 minutes and 46 seconds.
I've always considered time to be a person's most valuable asset, and this belief only strengthened when I became a mom. With so little time to myself, it's more than just a little convenient having a device that can take my locks from soaking wet to fresh and dry in a matter of minutes. 
It's Equipped to Handle All Hair Types
There's no denying that $429 is a solid chunk of change to drop on a styling device. But, before you count the Supersonic out, know that it comes with five separate styling attachments. This means that it's well-equipped to handle any styling conundrums you throw its way. The attachments include a flyaway attachment, a styling concentrator, a diffuser attachment for curly and wavy hair, a gentle air attachment for fine hair, and a wide-tooth comb for curly and textured hair. 
However, don't let this intimidate you! I own an older version of the dryer, which came with half the accessories. And, I can say with confidence that even if you don't have the time or energy to master all of the tools, the dryer alone can deliver results. At least, I know it can with my straight, medium-thickness locks. Read about the experiences of two editors from The Everygirl with different hair types—very curly and fine—here.
It's Kind to Your Hair
Since discovering heat styling in my college years and having a bad run-in with some natural hair lightener, my hair has taken its fair share of punches. Throw in giving birth to my son almost two years ago (hello, postpartum hair loss), and my hair health has been at an all-time low. For the past year, I've been doing everything possible to baby my hair, and I'm really thankful to have this dryer in my arsenal.
The Supersonic is specifically engineered to reduce hair damage, and—while I may not be an engineer who can speak to its effectiveness at a technical level—I can feel the difference in my hair after drying. It does not feel like it has just been blow-dried. Instead of feeling dry, frizzy, and brittle, it feels soft, smooth, and full of body. On top of that, I blow-dry my hair at least 3-4 times a week and can't remember the last time I showed up at my beauty parlor with split ends. In addition to the product's smart mechanics, the Dyson Supersonic also has four temperature settings you can manually choose from. It's undeniable: Your hair is in good hands with this dryer.
Is the Dyson Supersonic Worth the Cost?
Is over $400 a lot to spend on a hair dryer? Yes, to many of us, I'd say it probably is. But as a mom, I've come to appreciate the time saved above all else. If I can invest in a quality product that will make my life even just the smallest bit easier, I'm going to do it. The fact that it's also helping me restore my hair health without sacrificing style is a much-appreciated bonus.
Sephora | Dyson
Or if you collect Sephora Insider rewards, grab this limited edition Dyson Supersonic set.