My love of podcasts started when I listened to Serial on my New York City subway commute about six years ago. Ask any New Yorker and they'll know it's imperative to never leave the house without your phone and headphones or else you'll be the subject of several entertainment shows on the A train. Back then, I couldn't get enough of listening to journalist Sarah Koenig questioning everyone and everything to get to the bottom of an unsolved murder mystery. Since then, I have really enjoyed listening to all different kinds of podcasts; girl talk, self-help, reality TV show recaps, interviews, and so much more. Plus, since I became a mom two years ago, I've also been listening to some really helpful motherhood podcasts.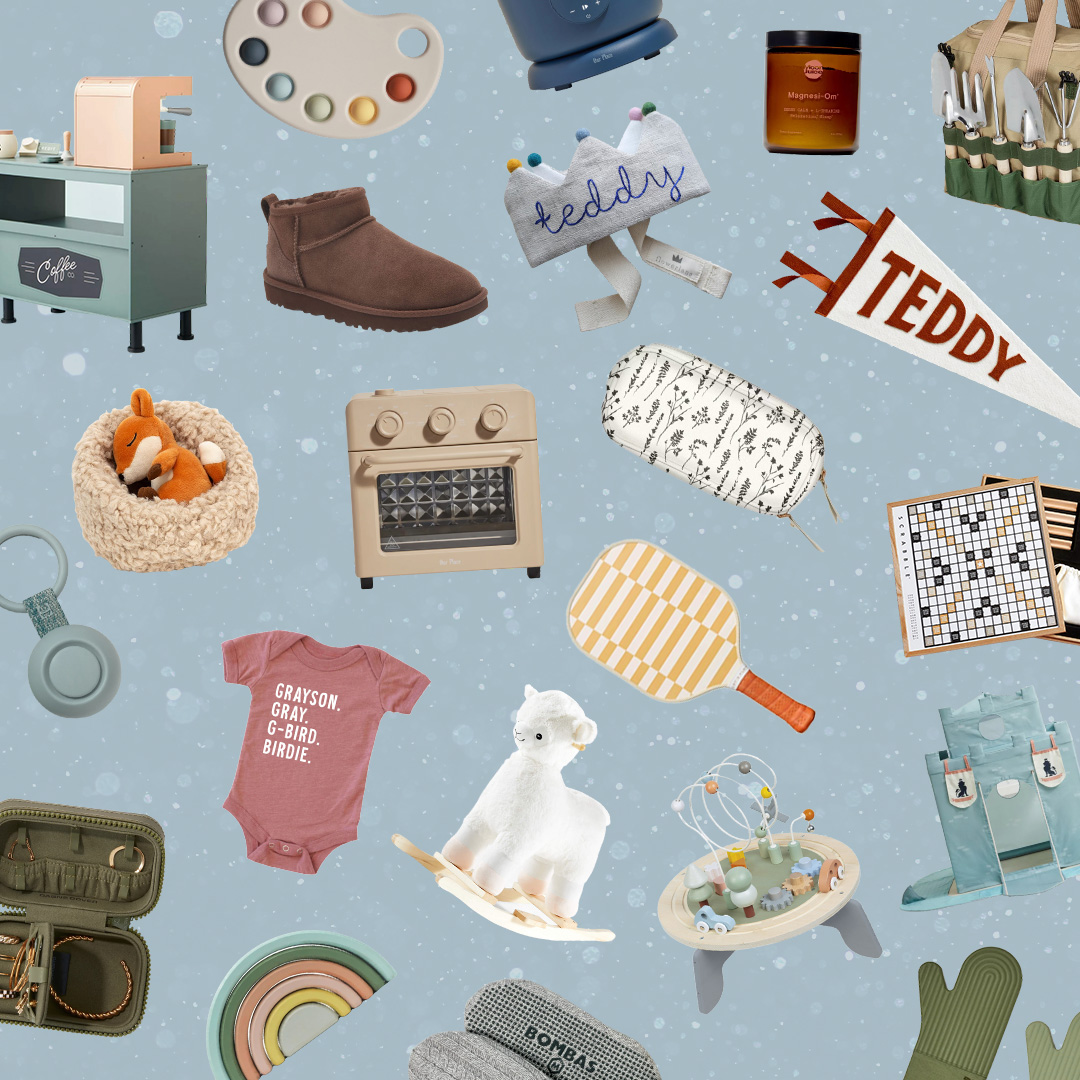 everything you need to ace holiday gifting this year 🎁
Whether you've been on the podcast train for awhile and need a new rec, or you're looking to buy your ticket, there's a world of entertainment and insight waiting for you. Here we're sharing 20 of our favorite podcasts for moms. You'll find podcasts that are purely for entertainment, those that have the potential to make us better moms, and some that will help you reach your goals. Whatever you're in the mood for, we've got you covered.
Motherhood & Parenting
While the show ended in January 2021, Karly, a licensed midwife, and Ali, a birth and postpartum doula, have 138 episodes for you to dive into. What I love the most about this podcast is how they don't shy away from the tough, gross, often unmentionable conversations that are so important in motherhood. While some of their conversations are woven with light-heartedness and humor, they also aren't afraid to dive into conversations around infant loss, motherhood identity shifts, and many different kinds of birth stories.
Well, if you ever wondered if you're the only mom showing up to daycare or school drop -off and pick-up in pajamas three days in a row, this is the podcast for you. On countless occasions, I have found myself truly laughing out loud while listening to this show. Hosts Amy and Margaret are those mom friends who are laughing with you, not at you as you navigate the tricky parts of motherhood.
Host Jen McLellan, interviews plus-size women and moms to discuss all sorts of topics like plus-size pregnancies, finding a size-friendly doula, breastfeeding while plus size, being Black and plus size, and so much more. No matter the shape or size of your body, I think this is going to be a really good one to listen to.
The parenting section of NPR's popular Life Kit podcast brings insight and advice from the child development experts behind Sesame Street as a "parenting manual" of sorts. The podcast offers insight for a variety of parenting topics, including difficult conversations, like dealing with death or talking with kids about scary scenes on the news, to more lighthearted questions like whether to include the tooth fairy and Santa Claus in your parenting.
Pop Culture & True Crime
Ever wonder what goes on behind the scenes of the mom influencers you follow online? I sure do, which is why Under the Influence has been my new podcast binge. Jo Piazza is a journalist who was curious about how mom influencers turn their social followings into mostly full-time businesses. For an interesting, truthful, and eye-opening listen into what goes on inside the mom-influencer world, give this one a listen.
A mom herself, host Ashley Flowers has the whole true-crime podcast thing down to a science. If taking a dive into a missing person's case or unsolved murder is your thing, you're going to want to turn this one on this one right away. We love that Flowers gets right into the story as soon as you hit play, and episodes generally last 30-45 minutes. Plus, she loves to pick cases that are unsolved, cold, or not often talked about in an effort to raise awareness and inevitably solve them.
Love pop culture but struggle to keep up? Not anymore! Each weekday, the hosts of The Toast bring us a rundown of the pop culture moments everyone is talking about. Each episode is an hour long and designed to be an entertaining way to begin your day. Throw this one on when you're getting ready in the morning or on the commute to work.
Some products, activities, groups, and more have such strong followings and traditions that when we hear about them, we're left to wonder, "Is this a cult?" The hosts of Sounds Like a Cult wonder the same thing about topics like Peloton bikes, Taylor Swift, a cappella, and more. Get ready for lots of laughs as they dive into the topics we've all wondered about—there may even be a "cult" you follow and didn't even know it!
This is a podcast made for millennials, by millennials. Join hosts Kelly and Lizz, two millennial moms and auto-industry experts, as they discuss life, a millennial word-of-the-days, parenting, and a little auto-industry news. When you're ready for a brain-break, they have your back.
We all have our comfort shows we've seen one thousand times, and I know that for more than one of us, that show is The Office. While we are advocates of a 1,001 re-watch, we love that another option is available. Fans will love this podcast hosted by two actresses from the show, Jenna Fischer (Pam) and Angela Kinsey (Angela). Weekly, the best friend duo re-watches an episode of the show and breaks it down with behind-the-scenes stories.
Ever wonder the last time you laughed at an adult joke and not an incomplete, albeit adorable, knock-knock joke from a 3-year-old? If so, you're not the only one. The gals at Giggly Squad want to change that by giving you 45 minutes-hour long episodes making fun of anything and everything—but especially themselves. Follow along as they cover pop culture, trends, dating, and more.
The title is pretty telling in this case, as Stuff You Should Know dives into topics in everyday life that we hear about but probably know very little information on. Tune in as they give the 411 on interesting topics like court juries, mood rings, chia pets, chaos theory, and more.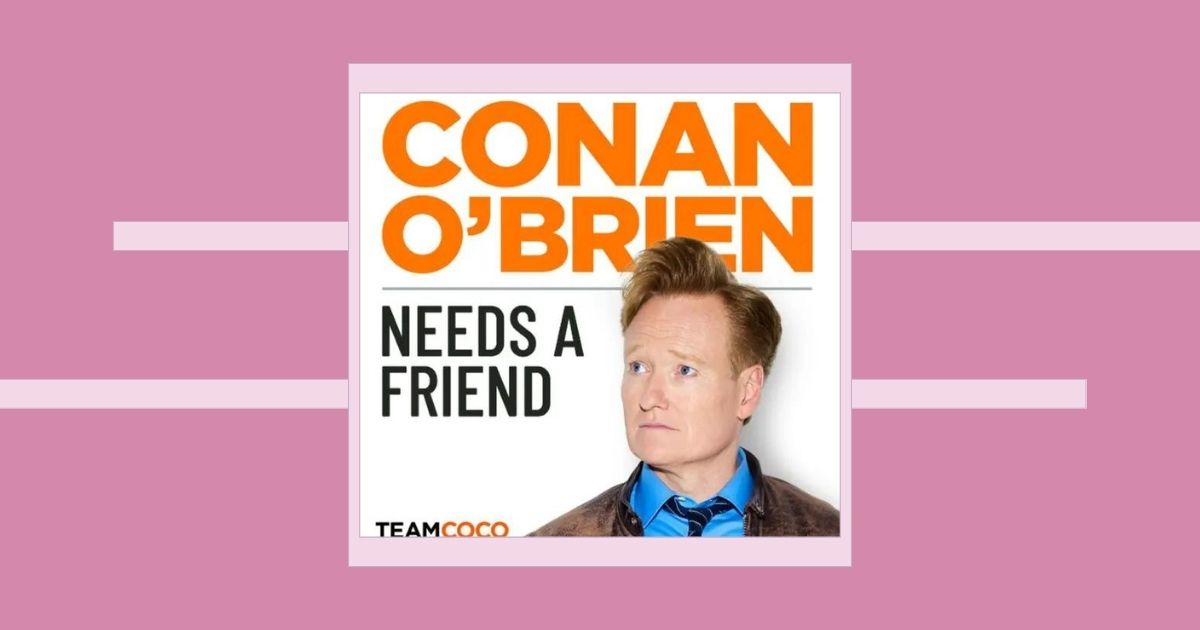 Many of us will remember spending 'late nights' with Conan O'Brien throughout the years. He's interviewed thousands of celebrities, but after years in the entertainment industry, he realized he had no true connections to show for it. Conan O'Brien Needs a Friend is his effort to rectify that. Listeners will follow along as he hangs out with people he enjoys. Guests have included Paul McCartney, Kelly Clarkson, and Harrison Ford, just to name a few.
Marriage & Relationships
Non-celebrity married couple and parents Danielle and Adam share—and sometimes overshare—an authentic and often hilarious look into real-life marriage. In addition to telling their own stories, the couple also brings in experts on a variety of parenting and relationship topics (like their episode on polyamory). Follow their social media handles for a hilarious taste of their tone.
In life, sometimes we all just need some radical empathy—AKA, the name of the game over at Dear Sugars. We've all dealt with things that feel too 'bad' to share with others or get advice on. Well, not anymore. There's no topic hosts Cheryl Strayed (author of Wild) and Steven Almond won't dive into. From sex and aging to dark fantasies, everything is fair game to chat about here.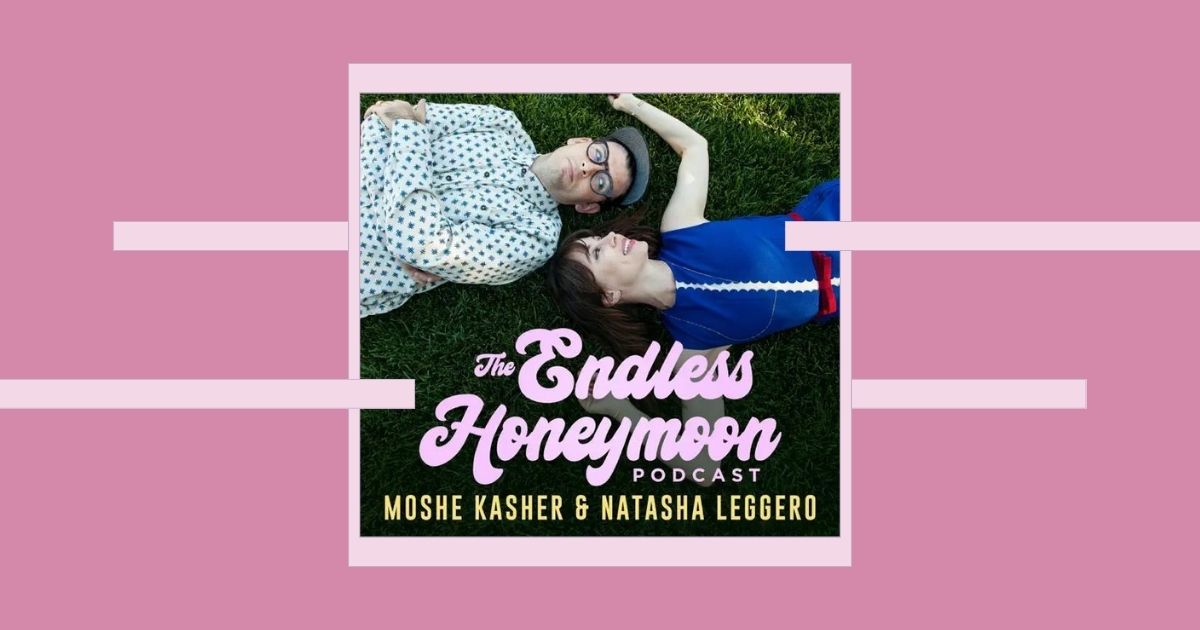 Sometimes we all just need a good laugh. Hosts Moshe Kasher and Natasha Leggero are both comedians and married. With humor, they tackle life's funny moments and not-so-funny moments in a way that's totally relatable.
Career & Finance
We love this podcast because the episodes are short, but very concrete and actionable. We can listen to financial advice all day long but if there are no action steps to take away, it's hard to ever make progress from that advice. The host of this podcast provides very tangible advice and lessons on income taxes, IRAs, budgeting tools, HSAs, and much more.
Clever Girls Know is hosted by Clever Girls Finance, an organization dedicated to empowering women and helping them become financially stable. Their episodes cover practical topics like grocery budgeting and beginner investing, but also personal financial stories, like being the "first generation everything" of immigrant parents.
When it comes to finances, sometimes we have to think outside of the box. Host Whitney Hansen isn't afraid to do just that. Each week, she interviews everyday people who have achieved financial success. Her guests share unique, weird, and totally out of the box ways we can do the same.
A Little Bit of Everything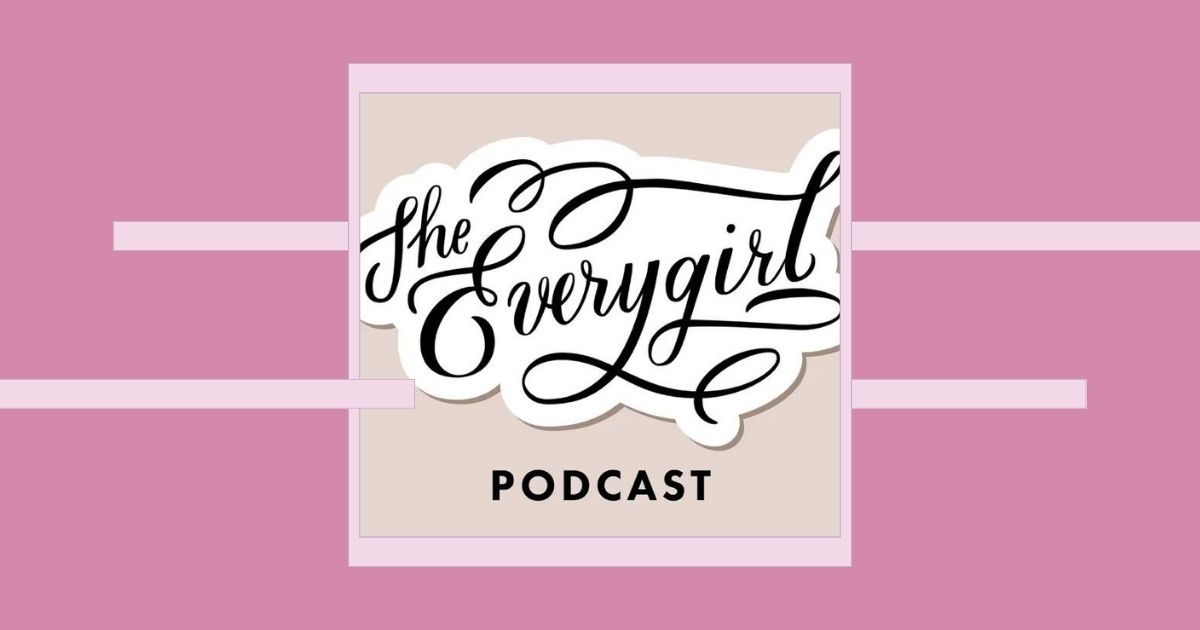 Because we're complex beings, we have complex needs and interests. Check out The Everygirl Podcast for everything you're used to seeing on The Everygirl and The Everymom sites. We're here for you for daily inspiration and guidance on the topics that matter to you—career, wellness, lifestyle, and more. Take a deep-dive with us on the important topics, follow along for quick how-to's, and laugh with us during unfiltered girl-talk happy hours.