For a lot of people, trips during the colder months are often reserved for venturing south to warmer climates. When we need a much-needed escape from the cold and snow, heading somewhere that the sun will welcome us sounds pretty great. Let me be the first to say, I fully appreciate and understand the snowbird lifestyle. Every now and then, though, there's nothing like experiencing the unique pleasures of a mountain town when the temperatures start to drop.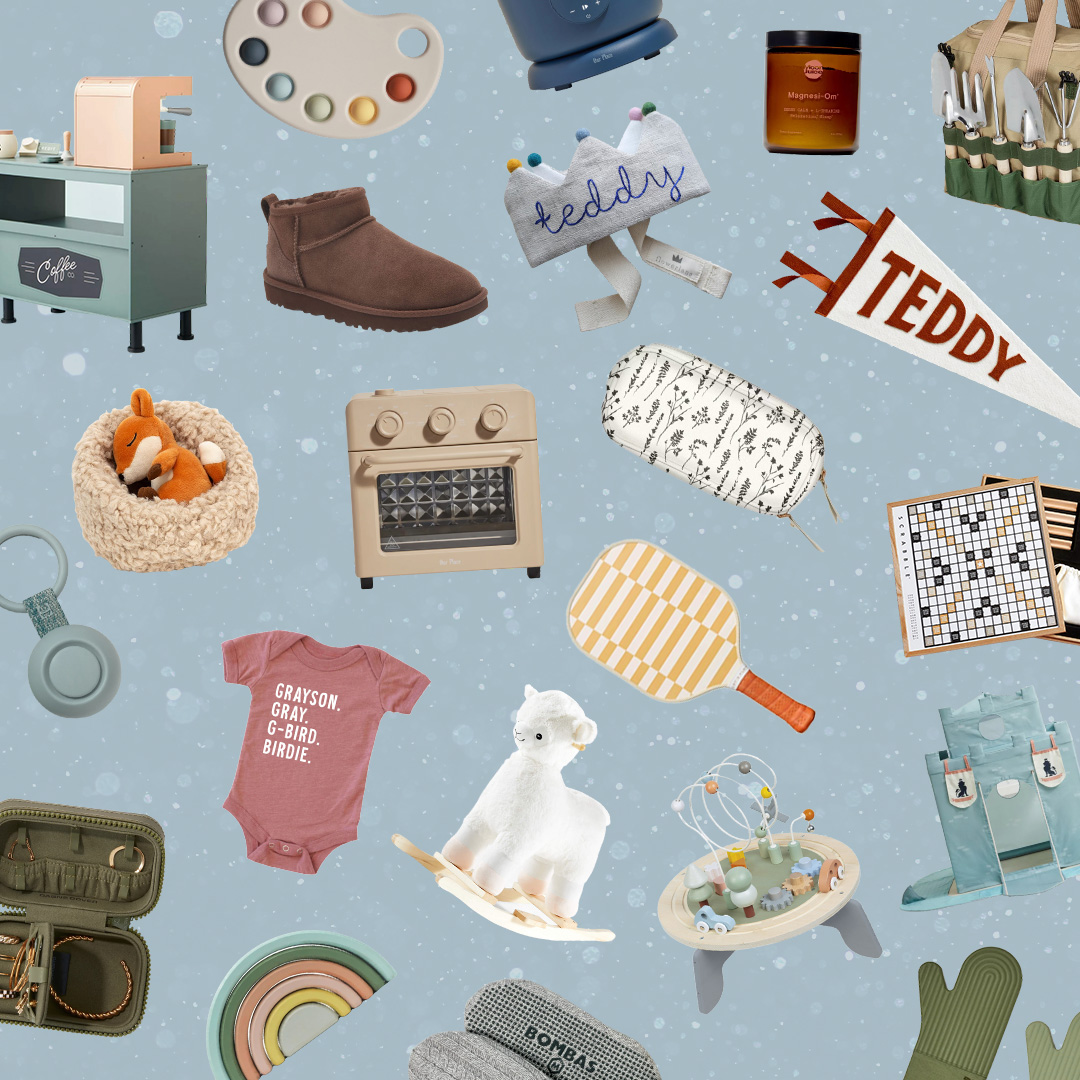 everything you need to ace holiday gifting this year 🎁
I think a lot of us have been feeling the desire to slow down a bit, take a deep breath, and simply do less. And though mountain towns offer plenty of adventurous activities, there's something about being surrounded by more land and less concrete that has the power to make us feel more grounded. Plus, visiting mountain towns in the fall or winter gives us a unique opportunity to take in all the autumn colors or picturesque snow-covered scenery.
Mountain getaways make for a memorable trip no matter the occasion you're going for. Go for a fun family adventure, the girls' trip of a lifetime, or a well-deserved couple's escape. Here, we're giving location ideas for all three by highlighting 12 of the best mountain towns to visit this fall or winter.
The Best Mountain Towns to Visit This Fall or Winter
Fun For the Whole Family
1. Gatlinburg, TN
Head to the Smoky Mountains of Tennessee for the family trip of your dreams! With endless attractions for kids like the SkyLift Park, Hollywood Star Cars Museum, and Anakeesta theme park, your kiddos will be asking to go back again and again. You won't want to miss out on a day at Dollywood, either! Tennessee's premium amusement park is just 20 minutes north of Gatlinburg in Pigeon Forge. You'll have the best time going on all the rides and trying fun foods. Rent a cozy cabin in the mountains with a hot tub and spend the evenings splashing around after a long day of adventuring.
2. Jackson Hole, WY
While Jackson Hole is a great option no matter who you go with, the location makes for a great family vacation. Head to the "Wild West" for sightseeing on the aerial tram, snowshoeing, skiing, cross-country skiing, and sleigh rides. You could even get extra adventurous and take a horseback ride through the winding mountain trails. If the weather is permitting, be sure to explore the Grand Teton National Park with a guided tour or by hiking on foot. Head to this neck of the woods in late January to experience the Pedigree Stage Stop Sled Dog Race, which begins in downtown Jackson with an annual ceremony.
3. Breckenridge, CO
A family trip to Colorado is always a good option. This is especially true in the fall and winter, whether your family likes to ski or not. Nestled into the Rocky Mountains, there will, of course, be ample opportunities for fall hiking, with several options suitable for little ones. With tons of opportunities for playing in the snow, kids will love sledding at Carter Park, taking a dog sledding adventure, or taking a scenic tour in a Snowcat enclosed snowmobile. When in Breckenridge, do as the Coloradans do and take family skiing lessons if you're not already avid participants in the sport. A family trip to Breckenridge is sure to be one for the books.
4. Estes Park, CO
Of all of the best mountain towns to visit, Estes Park may be the #1 must-see on our list. Just a short drive north of Denver is some of the best hiking in all of the Rocky Mountains. The trails range in difficulty level, so it's something the whole family can enjoy.
Set out to see the impressive fall colors or the fluffy snows of winter. When you're done, stop by the historic Stanley Hotel, made famous for being the inspiration for the Overlook Hotel in Stephen King's The Shining. Kids will love going sledding at well-known Hidden Valley in the Rocky Mountain National Park. For more fun family activities consider snowshoeing, ice fishing, ice skating, or taking a class with the Rocky Mountain Conservancy.
Great for Girls' Trip
5. Park City, UT
Skiing, shopping, hiking, and nightlife await in this picturesque mountain town just minutes from Salt Lake City. The endless options of mountain resorts offer plenty of skiing and snowboarding possibilities for an adventurous group. Not to mention, snowshoeing and hiking options are abundant.
If spending all day outdoors isn't your cup of hot chocolate, head to downtown Park City for infinite shopping, dining, and bar-hopping options. Don't forget to swing by one of the exceptional spas in the area, and check out the one-of-a-kind distilleries throughout the city. For a truly unique experience, head to Park City in late January to experience the world-renowned Sundance Film Festival. Before heading out of town, be sure to design your own cowboy hat at the Burns Cowboy Shop to commemorate the trip.
6. Lake Tahoe, CA
A great girls' trip destination all year round, Lake Tahoe is one you'll all want to come back to again. Snow bunnies can enjoy hitting the slopes in the winter time for skiing or snowboarding. For your après ski, grab drinks at one of the many craft breweries in town. If you're opting for a more relaxing getaway, consider heading to one of the many spas in the area, unwinding with yoga, and spending the day shopping. If heading out in early fall, be sure to catch a ride on a Tahoe wine tasting cruise so you and your girls can take in the beautiful views while sipping on some California wine.
7. Banff, Alberta, CAN.
Lace up your hiking boots and get ready for some of the most amazing views in North America! Banff National Park in Alberta is known for crystal blue lakes tucked in between snowcapped peaks. The most well known is Lake Louise, a sight avid and novice hikers alike should experience. Once you get to the top, be sure to head to the picturesque Lake Agnes Tea House for a once-in-a-lifetime dining experience. Everybody is sure to be sore after all of that hiking, so head to one of the luxury spas in the area for some much deserved R&R before a delicious meal at one of the 34 Michelin star restaurants in Banff.
8. Sun Valley, ID
If Idaho has never been on your radar for a girls' trip before, now's the time to push it to the top. With tons of luxurious mountain lodges, Airbnb rentals, and amazing hotels, you'll find the perfect accommodations in no time. While you're there this fall or winter, enjoy a girls' night out in downtown Ketchum, take a hike on trails like Adam's Gulch and Pioneer Cabin, shop in downtown, and ice skate at one of their several ice skating rinks.
Romantic Escapes
9. Stowe, VT
For a getaway like none other, it doesn't get much better than a small town that looks like it's straight out of a Hallmark movie. In the fall, the town is painted earthly shades of red, orange, and yellow, and is blanketed by pillowy snowflakes in the winter. For a vacation that truly invites you to slow down and enjoy one another, look no further. While you're there, take in all of the views in a hot air balloon ride, hike to romantic waterfalls like Bingham Falls and Moss Glen Falls, unwind with a luxury spa day, and partake in ice skating together.
10. Telluride, CO
Whether you're a couple of thrill seekers or not, Telluride has what you need. For an outdoorsy couple, you'll be met with tons of hiking (especially to beautiful waterfalls like Bridal Veil Falls), skiing, and biking opportunities. Anyone looking for a more relaxing getaway can enjoy riding the Telluride gondola, strolling the mountain village, and experiencing the Sheridan Opera House. Be sure to check out a few of the local breweries, and don't miss the fine dining opportunities like Rustico Ristorante and La Marmotte.
11. Shenandoah, VA
They don't say "Virginia is for lovers" for nothing! In fact, Shenandoah is such a popular destination for couples that there are a number of "romance packages" available within the region. While in the area, you can certainly experience the wonders of the great outdoors with gorgeous hiking trails, horseback riding, snow shoeing, and more. Other great couple's activities include local cooking classes, relaxing spa retreats, and stays at luxury cabins.
12. Whitefish, MT
For a mountain experience like you've never seen it before, consider a romantic getaway to the Treasure State. And what a treasure this trip will be! Spend the week at a luxury ranch or hotel, like The Lodge at Whitefish Lake, explore Glacier National Park, and hit the slopes at a ski resort. Have a night out on the town going to see a play or concert, visiting local art galleries, and experiencing the wineries throughout the county. Immerse yourself into the slower pace of life by savoring the snow-covered mountains of Montana.