While movies often depict pregnancy as a magical moment where pregnant people are glowing and graceful, it often is a much more cumbersome reality when your bump starts making it difficult to sleep. From night sweats to leg cramps to feeling like a turtle stuck on their back, many pregnant moms will be more comfortable with a pregnancy pillow to help get back some much-needed sleep.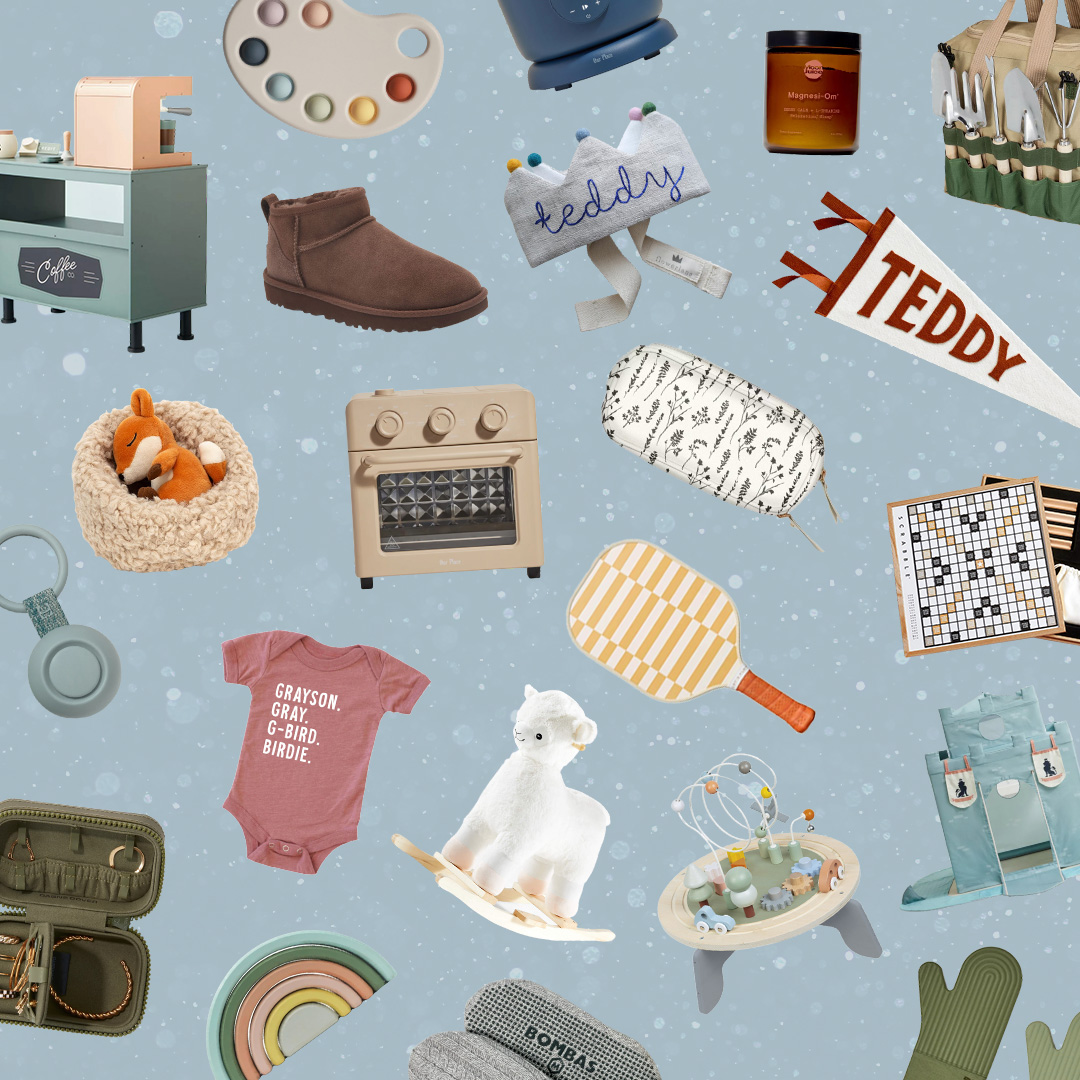 everything you need to ace holiday gifting this year 🎁
When I first became pregnant, I scoffed at the idea of purchasing a $70-something pillow that seemed to be just a glorified body pillow. But as my pregnancy progressed and I started waddling around, I changed my mind. My bump made it impossible to sleep without half a dozen pillows stacked around my growing body at night, so I eventually made the splurge.
With all the options available to us at a few swipes on our phone, how can we possibly decide which one to splurge on? To help, we've listed the highlights of each pregnancy pillow to help make this life-improving purchase a little easier for my fellow mamas.
Best Budget-Friendly Pregnancy Pillow
Highlights:
U-Shaped:

This pregnancy pillow supports your hips, back, knees, neck, and head.

Detachable Extension:

Provides more customizable support and can be used as a separate rectangle body pillow.

Versatile:

Whether you are sleeping, watching television, or just sitting down with a snack, this pillow can be used in many ways during pregnancy and after.

Washable: This pillow has a removable cover that makes cleaning a breeze, especially with hormone fluctuations causing night sweats.
Best Versatile Pregnancy Pillow
Highlights:
Unique Shape:

The contoured design supports your head, neck, back, hips, and tummy.

Compact: While some pregnancy pillows take up a lot of space, this one is big enough to get the job done but not so big that it's difficult to move around the house.
Machine washable: 80% polyester/20% cotton cover is machine washable.
Best C-Shaped Pregnancy Pillow
Highlights:
Designed by a Nurse:

The Snoogle was designed by a mom and registered nurse to support the natural contour of your body from head to toe.

Soft:

With a jersey cover, this pillow is comfortable enough to sleep with on warm days.

Zippered Cover:

Makes taking off the cover and washing the pillow a breeze.
Best Full-Body Pregnancy Pillow
Leach Co
While many pregnancy pillows focus on supporting your belly, this pillow provides the ultimate support for your back too.
Highlights:
Hourglass Shape:

Inner shape is curved to provide snug support.

Built-in Pillow Pocket:

You can tuck in your standard pillow to give extra support.

Washable: The cover is machine washable and dryer safe.
Best Minimalist Pregnancy Pillow
Highlights:
Doctor-Designed: This pillow was c

reated by an OB-GYN to keep you securely in place to allow for optimal blood flow and oxygen for your baby.

Easy to Use:

Compact shape makes it easy to use every night.

Ideal for Travel:

The pillow's small size is perfect for moms who travel.

Fully Adjustable: Provides comfort during any stage of pregnancy and for pregnant moms of all sizes.
Best Designer Pregnancy Pillow
Highlights:
Specific Design: D

esigned by chiropractors.

TOXPROOF Certified:

Inner pillows are filled with TOXPROOF-certified and food-grade polystyrene beads that are odor-free and antibacterial.

Customizable:

Comes in a range of colors.

Machine Washable: Cover is machine washable.
Best Pregnancy Pillow for Tall People
Highlights:
Full-Body Design: This

65-inch-long pillow is perfect for taller pregnant women.

Versatile:

Comfortable for sleeping, relaxing, and breastfeeding.

Cooling Cover: The cooling outer cover is made from 100% cotton and is machine washable.
Best Pregnancy Pillow for Cuddling
Highlights:
Compact Design:

This compact cuddle pillow provides support for your bump and allows room to snuggle with co-sleeping children or partner.

Multipurpose:

Great for sleeping and relaxing.

Comfortable: Made with washable, soft bamboo slipcover.
Best Pregnancy Pillow for Hot Sleepers
Highlights:
Versatile: This p

illow can be twisted, bent, and squished into C, I, L and U shapes.

Breathable Material: Micro-bead filling allows heat to pass right through.
Compact: Easy to store or squish and pack for travel.
Best Inflatable Pregnancy Pillow
Highlights:
Fits All Bellies:

This cozy bump pillow can be flipped to fit your larger or smaller belly size.

Inflatable:

While many pregnancy pillows take up a lot of room, this pillow can be deflated when not in use or between pregnancies.

Versatility: This pillow can be used at the beach, pool, or living room and has been weight tested up to 300 pounds for 24 hours.
Intentional Design:

Created by a husband-and-wife team who developed the pillow after the wife, Kathleen, experienced lower-back pain during pregnancy.