Editor's Note: If you're breastfeeding, we encourage you to ask your healthcare provider before using a new medication or treatment.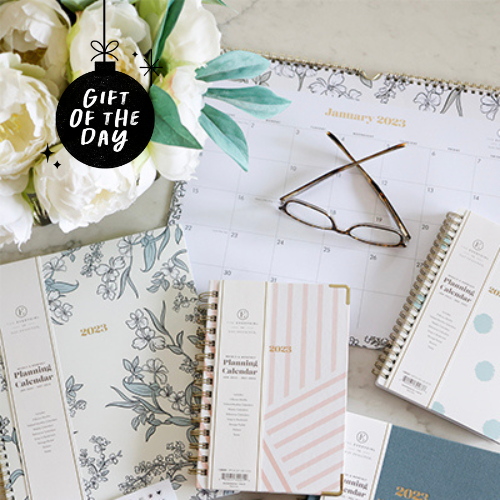 Help a mom stay organized and keep track of important doctor's appointments, playdates, and (hopefully) some scheduled 'me' time with this pretty wall calendar.
You know what's funny? This idea that you think you know what will happen to your body after you give birth. At this point, it has become a running joke in my household because I seem to find something new weekly. My latest discovery is the realization that my skin is different compared to before I gave birth. I used to lament about hormonal facial acne taking over my life but never thought I would have to deal with hormonal skin changes in other ways. 
My postpartum skin journey all began with the discovery of small little bumps on my neck and bottom. At first, I thought the annoying gnats of summer were taking a liking to my body. I even made sure to have pest control scour every inch of my home to tackle any insect that might feel like biting. "Take that," I thought, because in my mind, I was winning the game. That is, until the bumps began to form white heads—the same white heads that would form on my large hormonal facial pimples as a teenager. 
Still, I thought it was a rare occurrence and managed to rid myself of the few minor body pimples I'd discovered. But then they kept popping up in different places. Sometimes, I found them on my inner thighs, shoulders, and that one random area of your back that's hard to reach or scratch.
While I'd finally grown out of dealing with hormonal facial acne, it seems the acne found a new home on my extremities. It was becoming clear that my go-to scented body wash I loved pre-pregnancy was causing me to become unbearably itchy, so much so that I would break out in red, clustered hives in addition to the body acne.
It was time to make a permanent change in my skincare products because my body was clearly unhappy. While Instagram ads can be a little annoying sometimes, some of those same advertisements introduced me to skin and body care brands that have helped transform my postpartum skin. 
If you have sensitive skin like me, I've rounded up some of the products that have been transforming my postpartum skin.
For Breakouts and Hyperpigmentation
Although my hormonal facial acne is not as bad as it used to be, I still battle with occasional breakout during my cycle. I came across the brand Nolaskinsentials on my Instagram explore page and found myself intrigued by the customer testimonials. After chatting with a brand representative, I began using their Papaya Burst Facial Cleanser, which treats skin that is prone to acne breakouts. It's gentle and soothing to the touch and doesn't leave my skin feeling stripped of moisture. 
To take things a step further, I also use the brand's Passion Fruit Hyperpigmentation Soap because my body acne leaves behind the same hyperpigmentation scars that once covered my face. To treat my newfound body acne, I use the Baddie Cleanse, which treats body blemishes twice per week.
If I absolutely cannot get my hands on Nolaskinsentials Passionfruit Hyperpigmentation Soap or their Baddie Cleanse, Dove has become my favorite drugstore brand to use. I like to lather up with the Sensitive Skin Body Wash because it is hypoallergenic. 
Shop My Favorites
To Moisturize
Base Butter has become my favorite facial moisturizer to use. It contains aloe vera and only requires a small amount of product to leave the face completely hydrated. I will apply it during the afternoon as well if I feel I need an extra boost of moisture, but generally, one application in the morning and at night does the trick.
KynCare is also home to my favorite postpartum body care essentials. I also came across this brand on Instagram and I now typically will invest in their body butters and accompanying body oils at least twice per month. The best thing about the body butters is that a little bit of product truly goes a long way. Combining one of the body oils and body butters together gives my skin that soothing moisture it craves. 
Shop My Favorites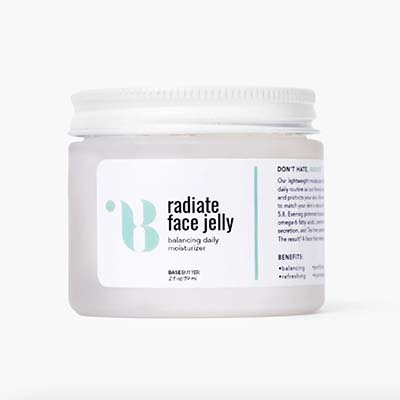 Base Butter
Designed for oily or acne-prone skin types, this gel moisturizer promises to leave your skin glowy and hydrated instead of shiny or greasy. Plus, it's packed with antioxidants.
Kyncare
The fresh-out-of-the-oven scent of this sugar cookie body oil is almost as amazing as its deep hydration properties. This oil is perfect for treating dry spots.
multiple scents available
Kyncare
This rich whipped body butter is intended to moisturize skin without greasiness and soothe irritated spots. Plus, this one smells like the coziest of winter nights.
multiple scents available
For Nipple Care (and More!)
Although I am no longer breastfeeding, Earth Mama's Organic Nipple Butter is still a staple. Sometimes, the skin on my nipples stretches and cracks, so I like to use this as a moisturizer. I also like to use it on my nail cuticles. Since I work with my hands, my cuticles end up becoming dry overtime. Using the Nipple Butter on them helps keep the dryness and hang nails at bay!
Shop
Earth Mama
When it comes to soothing dry skin while breastfeeding, natural and organic ingredients are essential. This editor-favorite nipple butter is made of ethically sourced beeswax and organic herbs to ease irritation.