Before I became a parent I didn't understand the appeal of a resort—why would I want to spend all of my time in one location day after day? Then, I became a mother and discovered how incredible resorts really are—especially when they have a kids' club.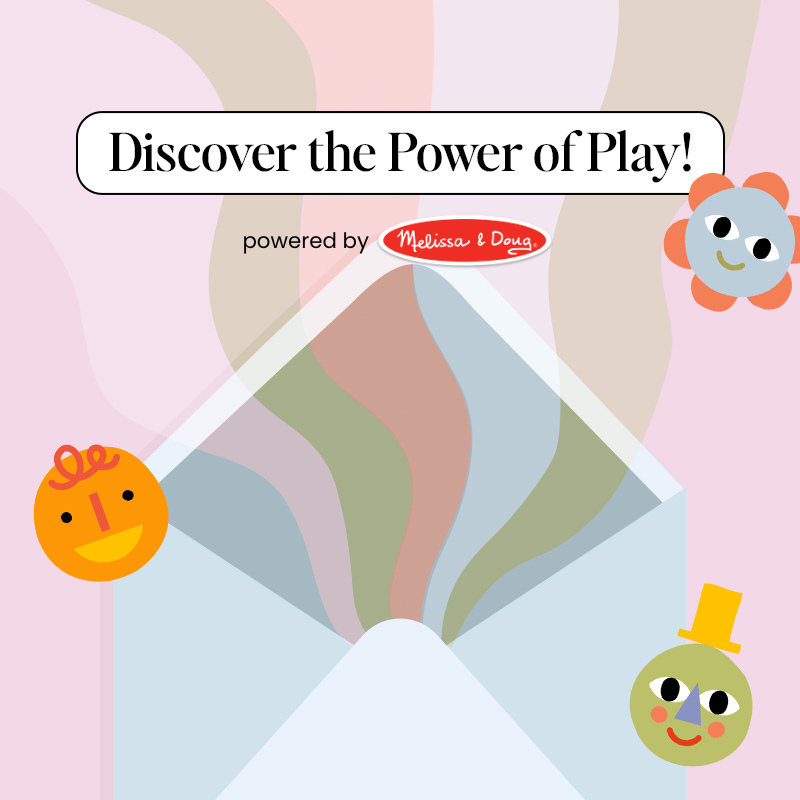 make the most out of every moment with your little one
Having nearly all of my family's activities and meals in one location without any extra work on my part has been a dream. While I still enjoy more adventurous trips, going to resorts truly allows me to get some rest and relaxation in a way other vacations don't. My husband, who had previously sworn off staying at any type of resort, is a convert too.
When resorts have kids' clubs, there is babysitting built-in, which is a great bonus, usually at no extra cost. Generally, kids' clubs can accommodate children who are potty-trained, but some have care available for babies as well (you'll want to confirm before booking). The best resorts with kids' clubs have a large variety of age-appropriate activities so kids don't miss their parents or feel as though they are missing out on anything. Meanwhile, parents can unwind or go on a poolside date knowing their kids are in good hands.
I very much enjoy spending time with my children, but family vacations aren't exactly relaxing. Resorts with kids' clubs offer the ability to take a mini-vacation from my family vacation and spend a few hours where I don't need to worry about anyone but myself. Visiting a resort with a kids' club offers the best of both worlds.
Here are some of my family's favorite resorts with kids' clubs—as well as a few I've added to our family vacation wishlist.
11 of the Best Resorts With Kids' Clubs
1. Beaches, Turks and Caicos
Beaches Turks and Caicos is located on one of the most beautiful beaches in the world, Grace Bay. That alone would make a trip to Beaches worth it. However, the resort itself is packed with everything parents need to relax and kids need to have a good time, from multiple pools to fantastic restaurants with incredible views. Kids can indulge in non-stop mac n' cheese and ice cream or visit their very own swim-up bar with an extensive mocktail menu.
The kids' clubs at Beaches are divided into different age groups. Instead of sitting in one spot, kids who are old enough go on adventures to the beach and play games in the swimming pool. Younger kids get in some quality time with their favorite Sesame Street characters. Everyone in my family, from my eight-year-old to a hard-to-please teenager agreed that Beaches was close to paradise. That's saying something because it's hard to get my family to agree on anything.
This gorgeous resort has its own private beach perfect for building sandcastles or riding the waves. Lopesan has pools throughout the resort and it's always easy to find one that is not very crowded—or far from a bar with mocktails. The resort also boasts a waterpark, a dedicated ice cream parlor, and a kid section at the buffet. Lopesan has a great mix of activities, including a bowling alley and escape room, so there is always something to do, even if a beach day is interrupted by rain.
The kids' club at the resort is huge and kids can spend their time there playing sports, doing crafts, and playing games. Kids ages 12 and up have their own space with a basketball court, pool table, and more. The resort is also an easy drive from kid-friendly excursions, including a mountain-top plantation where families can feed monkeys, zip-line, and ride jungle buggies. Although my family could have been very happy not leaving the resort, feeding the nearby monkeys was the highlight of my son's trip.
3. Nickelodeon, Riviera Maya, Mexico
It's no surprise that a Nickelodeon resort would be all about kids, but the resort does a good job of making sure adults are taken care of too. The water park at Nickelodeon is enormous. It's great for all ages and has everything from a Paw Patrol-themed splash pad to huge slides even my teenager thought were fun. Every room at the resort has a private pool, which is a unique feature my kids loved. Being able to roll out of bed and go directly into a pool was a definite highlight.
The restaurants at Nickelodeon are also fantastic. My daughter is a huge fan of the movie Good Burger and she was so excited to visit the resort's replica of the restaurant. There is also a Ninja Turtles-themed pizza restaurant and meals with SpongeBob and other characters. The kids' club is one of the best, complete with a variety of activities and a multi-story indoor slide. They also had kid-friendly activities planned every night, including a Slime Night. Some resorts have very little to do at night that's family-friendly and Nickelodeon stands out for ensuring that kids are never bored from dawn 'till dusk. It's possible to get a day pass to the resort, but I am so glad my family got the full experience by staying on-site.
Costa Rica is one of my favorite places to visit and I can't wait to explore the lush country with my children. Hacienda AltaGracia, part of Auberge Resorts, is an appealing place to stay because it has a kids' club that takes advantage of everything Costa Rica has to offer. Kids who participate in the resort's Junior Adventurers' program go on forest hikes, make crafts inspired by local artisans, learn how to cook regional dishes, and play at the resort's extensive rope course.
The resort is also full of activities families can do together, including an on-site coffee plantation, horseback riding, a butterfly farm, and night hikes. Hacienda AltaGracia is located in one of the world's few "Blue Zones" where people live longer. The resort embraces the local way of life and offers a variety of wellness experiences, which I plan to take advantage of while my kids are off on their kids' club adventures.
I love the Hilton Cancun because it strikes a perfect balance between being family-friendly while not feeling like a kids' resort. This resort has a kids' club, a dedicated churros and ice cream parlor, multiple pools, and a small water park. My family spent a lot of time in a gorgeous pool with a beautiful view of the beach and Caribbean ocean.
This resort is in a great location and my family was able to go on day trips to Xcerat Adventure Park and the ruins of the pre-Columbian city of Chichén Itzá during our stay. The Hilton Cancun had some of the best food I have ever had at a resort, along with plenty of options my kids enjoyed too. The kids' club is so much fun that while my family was briefly off the resort, I overhead another child asking to go back to the Hilton kids' club by name.
Atlantis is famed for its waterpark for good reason. Where else can you go down a near-verticle slide through an aquarium filled with sharks? My big kids both loved the big thrills throughout Atlantis and there was plenty to do for my younger son as well. My family spent hours on the not-so-lazy river, which has huge waves and is unlike any other water attraction I've been to anywhere. There are several pools around the property for times when we just wanted to relax.
Atlantis also has an aquarium with a huge variety of sea life. While Atlantis is not an all-inclusive resort, it does have a variety of restaurants on-site, from casual pizza to gourmet seafood. The kids' club at Atlantis has several themed areas, including a wizarding section and a tea party area.
The Grand Residences is a smaller resort and my family appreciated that it is quieter than some of the bigger resorts we've visited. While staying here, my family loved eating at the resort's casual restaurant on the beach and then hopping in the pool. Our room had a huge patio and we took full advantage of the full-sized outdoor dining room table by ordering lots of (included) room service. I also liked that this resort offered some unique activities, including bike rides into the closest town. The kids' club includes climbing equipment, face painting, crafts, and more.
Coconut Bay Beach Resort & Spa is located in a gorgeous location, but that's not the only draw. Its Cocoland kids' club ensures that visitors learn through the club's SCOUTS program, focusing on Seeing, Crafting, Observing, Understanding, Tasting, and Saint Lucia's history and culture.
Kids visiting in the fall can participate in Turtle Watch and learn about the sea turtles that lay eggs along the resort's beach. Some lucky kids will even catch new hatchlings. I would love to take my children so they can learn about sea turtles first-hand. The resort also includes several indoor and outdoor play areas including a Pirate Ship, a zero-depth water playground, and the Coco Corral home for rescued animals. The resort is also close to several natural wonders, including a volcano, stunning mountains, and mud baths.
As much as my family loves resorts, we also love adventure! My family will be traveling to Egypt and Jordan later this year. We will be spending a couple of weeks moving locations every couple of days. As much as I am looking forward to seeing these countries, I want to spend the last few days of our trip decompressing at a resort. The Hyatt Regency Aqaba Ayla, while not all-inclusive, checks many of the boxes of what I know my family will need to unwind. This includes a kids' club, multiple pools, easy access to the beach, and blue lagoons on-site. The resort's kids' club, Camp Hyatt, has activities including floor hockey, crafts, and visits to the resort's splash pad.
Taking my kids on safari is a family bucket list item. However, I don't think my children will do well on the type of safari I went on before kids, which involved driving long distances between safari sites and having a lot of downtime while waiting for animals to appear. Cheetah Plains takes care of that problem with their Kids at Cheetah Plains Kids' Club. Activities include scavenger hunts, tracking, crafts, and baking. When the family wants to see animals together, the resort can organize family-friendly safaris and bush walks. This resort and its unique kids' club are high on my list of places to visit.
Hawai'i is a great choice in part because many resorts with great kids' clubs are abroad, but U.S. citizens can visit the Four Seasons Resort Oahu at Ko Olina without a passport. Not only does the resort have a private beach and lagoon, it also has a complementary kids' club.
Activities include Hawaiian-inspired crafts, outdoor sports, and more. The resort also has an on-site skateboard training facility and family-friendly options like glamping complete with crab-hunting on the beach. When I finally make it to Hawai'i, this resort is at the top of my list. A visit to Oahu can help the island rebuild after devastating wildfires tore through part of the island. This resort offers educational tours of several local natural, cultural, and historical sites so that visitors can learn more about why the island's beauty and culture are worth preserving. The Four Seasons Resort Oahu also has a sustainability program, which includes planting legacy trees native to Hawai'i to help with reforestation efforts.