When it comes to travel, it's never a bad thing to dream. There are quite literally endless corners of the globe to explore for those so inclined and countless ways to go about seeing them. Staying closer to home is easier, of course, especially with little ones, but leaving the country and/or continent and maybe even crossing oceans offers incredible rewards. Yes, kids of any age complicate all travel more than a bit, but there are so many adventures that are actually improved by their presence, not to mention curiosity, unrelenting energy, and enthusiasm.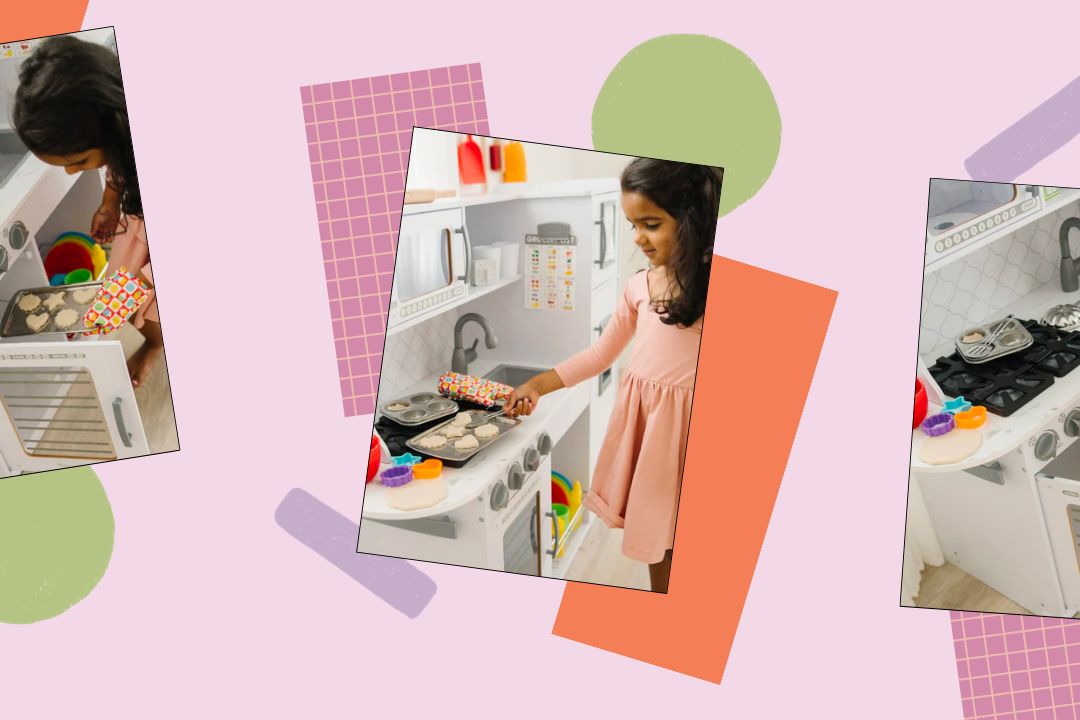 These family bucket list trips to mostly far-flung destinations take time to make reality—oftentimes years—to plan and save up for. But as much energy and money as you spend, you can be guaranteed far more magic in return. Snorkeling with sea turtles, hiking with alpaca, learning to surf in the Indian Ocean, digging for dinosaur bones, waking up in a castle, and getting up close and personal with elephants—these are just a few of the mind-blowing, endlessly thrilling, and truly unforgettable experiences on offer around the world. Here, 11 family-friendly trips of a lifetime to consider adding to your collective bucket list for the future.
Galápagos
The Galápagos is one of those destinations that truly feels like another planet at times—certainly when it comes to the wildlife and birds. There are penguins and flamingos, bird-footed boobies, and birds with red balloons for throats. And then there's everything underwater: fantastical sea creatures that conspire to stun visitors of all ages, leaving lasting impressions of their watery world. There are quite a few ships and boats of varying sizes that sail the islands with naturalists or scientists aboard (see National Geographic) to enrich the guest experience. On the intimate and luxurious ship Ecoventura's family departures, kids and their parents get to tour the bridge and tie knots with the captain, enjoy ice cream sundae socials, and participate in talent shows among all the awe-inspiring hikes, snorkeling trips, and other activities.
Alaska
Is it kismet that the best season to visit Alaska coincides with summer break? July and August are prime time to cruise Prince William Sound in search of bears, fly over glaciers in Denali National Park, track wildlife from a floatplane, watch humpback whales breach, and visit the Alaskan husky dog kennels of an Iditarod racer to learn about dog sledding. All this and more is part of Abercrombie & Kent's Family Alaska itinerary, which incorporates countless modes of transportation that will no doubt excite every member of the family while providing once-in-a-lifetime photo opportunities.
Japan
One of the world's most exquisite destinations is Japan—a gorgeous and diverse country that, for the most part, feels delightfully thoughtful, slow, and awe-inspiring. Older kids in particular can appreciate the artistry behind each ritual and the beauty of landscapes from beaches to cities to temples and mountains. It's also easy-breezy to get around, thanks to always-on-time buses and trains.
Along with the requisite stops in cities such as Kyoto and Tokyo, an ideal itinerary would include the ethereal Mt. Fuji, with a stay at the glamping resort Hoshinoya Fuji in the woods, divine food that includes DIY pizza making under the trees and s'mores around a fire, hiking, and chopping wood. The Ritz-Carlton, Nikko, is in a UNESCO World Heritage Site area north of Tokyo and offers another dose of pristine nature, plus waterfalls, fire ceremonies, Buddhist temples, and Shinto shrines.
An African Safari
If your crew has any serious animal lovers, your family bucket list should include journeying to Africa for a wildlife safari. This kind of adventure assures the most surreal of memories as families get amazingly and safely close to elephants, lions, zebras, rhinos, and more while bumping along in the untamed bush with guides who share stories of the wild.
There are many destinations to consider, but South Africa and Kenya tend to be wonderfully kid-friendly. Enlist an Africa travel expert such as Extraordinary Journeys, Abercrombie & Kent, or Kensington Tours, who can book and customize all the elements and transfers, making it effortless on your end. Many people plan safaris years out, so it's never too early to start fantasizing about meeting meerkats at Tswalu in the orange Kalahari desert, gazing at giraffes in the Maasai Mara, and tracking down leopards in the Okavango Delta with Wilderness Safaris.
Fiji
Lush jungles and waterfalls, soft and sandy beaches, vivid coral reefs, and a rich island culture—this group of South Pacific islands offer a wealth of wonder for families, along with plenty of luxury, too. Each isle and resort is a bit different, but VOMO Island Fiji is especially awesome for families since it has an immersive Kids Village complete with a dedicated chef, dress-up wardrobe, and craft tables, plus excursions such as private picnics on a deserted island.
Jean-Michel Cousteau Resort is the place for underwater explorers of all sizes, thanks to incredible snorkeling and diving (PADI certification is offered as well) with a marine biologist, a comprehensive Bula Club for children up to 12, and plentiful activities from visiting an authentic Fijian village to touring mangroves, pearl farms, and secret waterfalls.
Wyoming
For your little Jurassic Park lovers, the most epic holiday will definitely be one where they can actually dig for their own fossils. Shockingly, you don't have to go too far to tick this off your bucket list. Wyoming was underwater for millions of years, which means it has some of the oldest fossils on the planet, all the way from single-celled organisms to wooly mammoths.
There's the family-friendly Fossil Safari in Kemmerer, where you get to keep what you dig up, and The Wyoming Dinosaur Center has hands-on Dig for a Day programs, too. There, families can view a 106-foot-long Supersaurus and Stan, a 41-foot T. rex. Extend the fun in Jackson, Wyoming, with a stay at Hotel Jackson with a rooftop hot tub and easy access to hiking, skiing, and fishing, plus Grand Teton and Yellowstone National Parks.
Bali, Indonesia
Tropical and captivating, this Southeast Asian island ringed by the turquoise Indian Ocean is a playground for travelers of all ages curious about other cultures and traditions and ready to explore diverse landscapes. The beaches are out of a postcard, as are the emerald jungles and terraced rice fields that look like something you'd dream up. The thousands of Hindu temples, volcanoes, and caves feel like a fairytale. As a whole, Balinese are wonderful and sweet with children, and little ones are well cared for wherever you go.
Snorkeling, surfing, hiking, biking, and cultural activities are all on tap around the island, which is home to an enticing array of luxury resorts. Feel like royalty at Jumeirah Bali, explore the black sand beaches of the east at Amankila, get inspired by innovative sustainability at Desa Potato Head, or whitewater raft to Four Seasons Resort Bali at Sayan. And while it can be pricey to get there and stay in the most five-star accommodations, Bali's restaurants, activities, and transportation are actually quite affordable, and there are Airbnbs and hotels at every price point.
Ireland
For an unforgettable storybook vacation, there's Ireland, a verdant country full of charming accents, friendly people, and enchanting architecture. Do a few days in Dublin—base yourselves at the luxurious and well-located Conrad Dublin—before heading to the country.
Adare Manor in County Limerick is an extraordinary castle hotel on 842 acres surrounded by medieval ruins, woodland paths, and walled gardens. Besides the rare delight of sleeping in a castle, experiences including falconry, horse and carriage rides, clay pigeon shooting, and archery feel solidly of another time and place. Adults and smaller foodies will also love the fact the estate has a Michelin-starred restaurant, The Oak Room, for an additional bucket-list tick.
British Virgin Islands
There are many ways to experience Caribbean island life while on holiday, but perhaps none is as exhilarating as on a small yacht. A charter with The Moorings, complete with a professional captain, is fully customizable and is one of the best ways to see the British Virgin Islands—especially with slightly older kids—because you'll be in charge of exactly where you all go, like to UNESCO-protected snorkeling sites and idyllic remote beaches. If traveling by sea isn't for you, there's the sprawling Rosewood Little Dix Bay resort on Virgin Gorda, with experiences that include sailing lessons, scavenger hunts, cooking classes in the chef's garden, and stargazing dinners. Kids also have opportunities to learn about West Indian music, try Caribbean folk crafts, and go shell collecting.
Peru
Machu Picchu is the first thing everyone associates with Peru, and while it's absolutely worth visiting, it's just one of countless wonders in a country with much to offer eager young minds—and adults. There are beaches with beginner surfing and amazing sand dunes to sled down, fascinating artifacts and textiles from pre-Inca times at museums in Lima (also a culinary capital), uninhabited islands full of birds and endangered species, and colonial cities built of white volcanic stone.
There's Colca Canyon with a chasm twice as deep as the Grand Canyon, and rapids, horses, and zip-lines to ride, plus hot springs and spectacular Andean condors. Of course, Peru also claims part of the otherworldly Amazon, home to pink dolphins and lizards that can walk on water on their hind legs—talk about bucket list! Inkaterra's Family Experience itinerary is an eight-day exploit that goes from the deep jungle to the Andes mountains, with howler monkeys, river otters, and ruins between.
Maldives
The Maldives are not only for honeymoons. The luxurious white and blue destination made of some 1,200 coral islands and sandbanks is actually an exceptional family bucket list journey. At Velaa Private Island, you can all shadow a marine biologist for a day—even into the water with snorkels—and help attach corals to one of the Indian Ocean's largest coral restoration projects. JOALI Maldives has a Manta Tree House for memorable meals, teen spa treatments, and Maldivian language lessons, plus an actual submarine for exploring the underwater world. And Waldorf Astoria Maldives Ithaafushi boasts three-bedroom overwater villas with infinity pools, so the whole family can experience the magic of fish beneath their beds. There are plenty of water activities—think glass bottom boat cruises—to ensure everyday delights with unique experiences and species.