I remember creating my registry years ago and wondering "Should you put toys on a baby registry?" It turns out certain baby toys and books make a great gift or addition to a gift basket. After all, when building a baby registry you want to take into consideration the fact that pretty soon you will need items for a 3, 6, 9, 12+ month old! And your friends and family will love the idea of giving a sweet gift that will set up your little one's love of play and reading early on.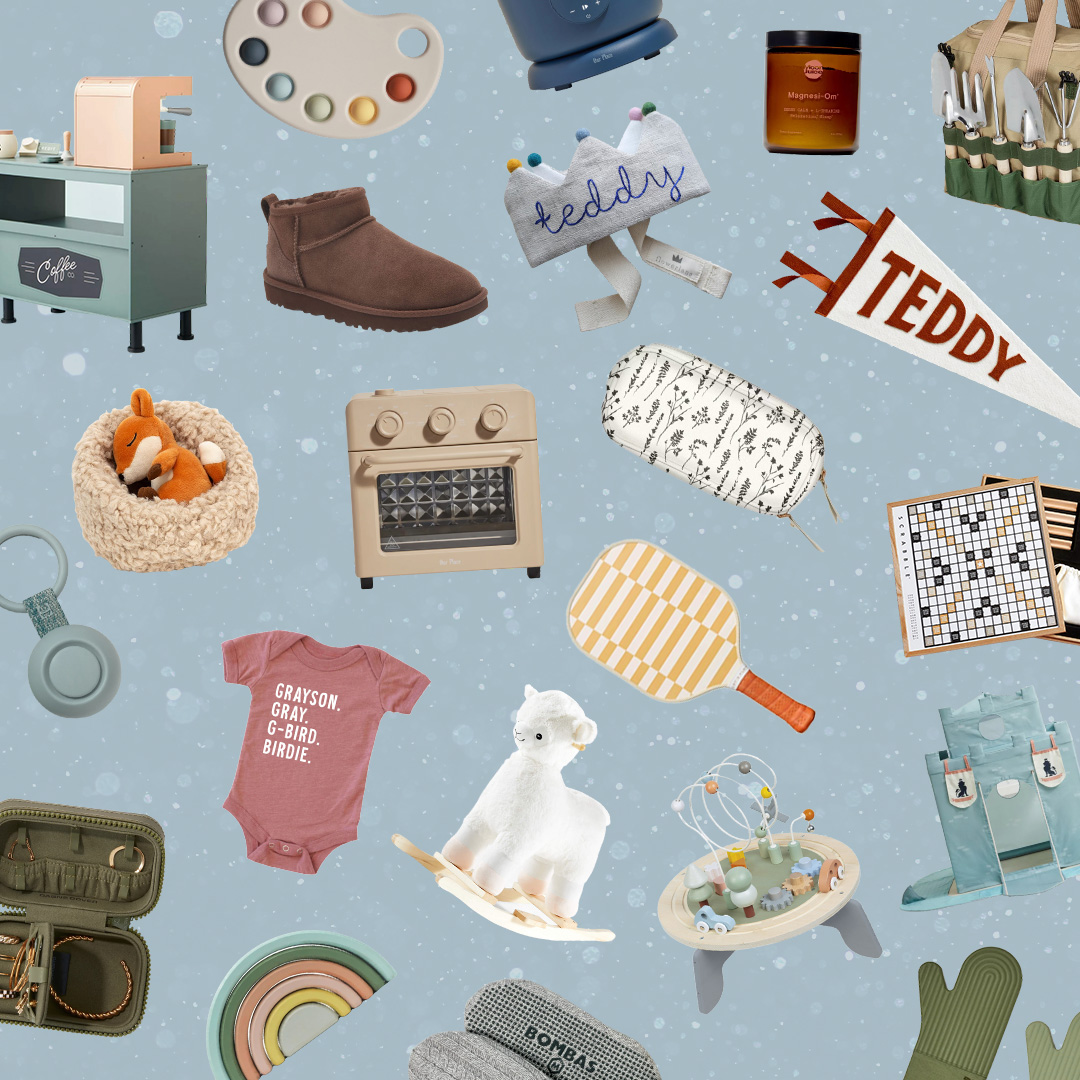 everything you need to ace holiday gifting this year 🎁
Some of the most meaningful gifts I received at my baby shower were books. Friends each brought a book with a dedication to our baby. Now that my son can read on his own he loves to read the notes that were written before he was even born! Choosing a few classic baby books is a timeless addition to the registry that I can promise will help you create a library your child will continue to cherish as they grow up.
If you're still wondering what toys and books you should add to your registry, we've done the legwork for you. We think about this in phases. There are tons of books and toys out there that are ideal for a newborn. But you will want to make sure and round out the selection with a few items that will hold you through the first year and even beyond.
Keep scrolling for some of our favorite picks of baby toys and books to add to your registry.
Creating your baby registry can be overwhelming, but we're here to help with editor- and expert-approved picks for everything you need for your new baby (and for you!) with our first ever Baby Registry Awards. Click here for our top picks for everything from bouncers to baby bottles.
Toys to Add to Your Baby Registry
Books to Add to Your Baby Registry