A Facebook notification pops up, you click, and there it is – an invitation to an Usborne Books party.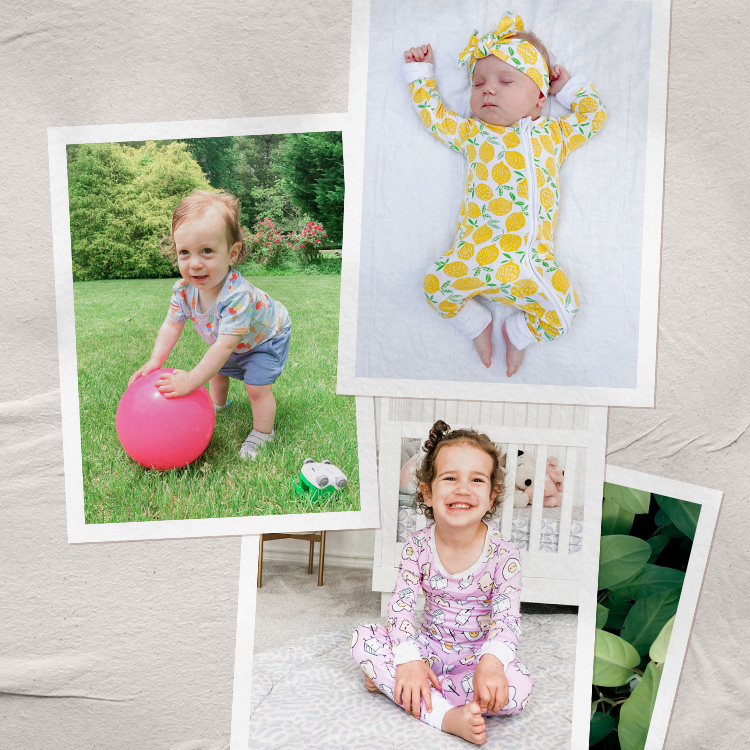 it's more than just their cute PJs... get ready to add to cart! 😍
Usborne Books are sold by consultants, so chances are a friend, family member, or even distant acquaintance has reached out to you about the opportunity to order some of these children's books. And if not, it's likely that the Usborne name will cross your path sometime soon in your parenting journey.  
Take it from me (I'm not a consultant), this is one invite to which you want to say yes. Usborne Books are known for being some of the most "exciting, engaging, and educational books on the market today." Their non-fiction books, in particular, seem to know how to satisfy children's natural curiosities and interests. The substantive quality, flaps, activities, and colorful content of the books keep my kids constantly coming back for more — they read many of these books until the binding is practically falling off. (Not to worry though, because Usborne has a lifetime half-price replacement policy, anytime you find a favorite has become too worn.)
There are several standout categories that you don't want to miss when ordering. Here are our favorite picks:
The That's Not My… Series
Usborne has an extensive board book series for very young children called That's Not My – such as That's Not My Bunny, That's Not My Fox, and That's Not My Unicorn. If your child is a baby or toddler and you desire to start an early practice of reading together, this series is the perfect place to start.
The That's Not My… books are touch-and-feel, meaning each page offers a different spot for the child to touch and experience various textures. With over 40 titles in the series, the books are designed to provide repetitive text patterns, which help babies and young toddlers with language development.
As an added bonus of fun, each page has a small mouse somewhere in the illustrations for you and your child to find together!
The 1,000 Things Series
A couple of years ago when we were leaving on a family vacation, I surprised my newly 3-year-old son with a copy of 1,000 Things That Go, hoping it would make the travel time pass more quickly for him. He loved all things transportation and wheels (still does), so I thought we might get some mileage out of this purchase.  
It's been almost three years since then, and he still remembers the special occasion of receiving this book (a book can be that memorable – self, take note!). What's more, those pages containing 1,000 pictures and names of transportation vehicles continue to capture his attention and interest, even now as a 5-year-old. No matter how many times he's poured over it, he always seems to find something new.
The 1,000 Things Usborne series also offers 1,000 Things Under the Sea, 1,000 Animals, and 1,000 Things in Nature (perfect for spring!). Each book contains, yep, 1,000 detailed, colorful images of its topic and a corresponding label for each picture with the name of the item.
Not only do the many varied pictures fascinate young children, but the names of all of those items are sure to help build young kids' growing vocabulary and support their focused interest in a certain topic.
The Big Book Series
Usborne is innovative in the way they promote engaged reading in young children, and one of the ways they do this is with the physical size of the book.  
The Big Book series is a line of large-sized books (the dimensions are 9″ x 11″ ) with huge fold-out pages. The scale of the books allows children to marvel over the topic in a fresh way from an exciting, new perspective.
As with all Usborne books, the colors are vibrant and the information is extensive, while still being concise and relatable enough for preschoolers. Learning about trains, rockets, planets, dinosaurs, and more from giant fold-out images definitely leaves an impression!
The Look Inside Series & the See Inside Series
If you're looking for an interactive book in which your child can deep dive into a topic and explore on their own, the Look Inside and See Inside series are treasure troves of educational goodness.  
Both series offer a lot of interesting topics and explore each topic in detail by providing educational lift-the-flaps. If you're wondering how to choose between the series, consider your child's age.  
The Look Inside series is specified for approximately 3-5 year-olds, while the See Inside series says it's geared more towards 7 years and up — though don't let those age ranges limit you if you think your child would be interested in a certain topic.  
It's OK to "read up" if your child shows interest! To get started, here are our top picks for preschoolers: Look Inside an Airport (great if you've got a trip coming up!), Look Inside Construction Sites (for all you moms who stop on street corners so your little ones in the stroller can watch construction sites), and Look Inside Your Body (a fantastic introduction to the all-important topic of how the human body works).  
For your school-age kids, check out the following: See Inside Great Cities (if you love Paris, London, or Sydney, it's hard not to sit down with this one yourself), See Inside Where Food Comes From (a great resource for children to begin to engage with food awareness), and See Inside How Things Work (satisfying answers to all of those curious questions).
Story Collection Volumes
Finally, while Usborne really shines in the non-fiction department, if you're looking for fiction, their story collection volumes are wonderful, too.
Farmyard Tales is my all-time favorite fiction recommendation for toddlers to first-graders. This collection comes with 20 stories about Apple Tree Farm that are delightful, fun, and manageable for very young listeners. The book encloses an audio CD, great for allowing kids to continue to listen to the stories when it's time hop in the car for errands! Aesop's Stories for Little Children is a wonderful introduction to Aesop's fables, and Big Book of Little Stories contains 15 classic stories, charmingly told with colorful illustrations.
From Easter baskets to birthday gifts to a special gift for a long trip, Usborne books have become my go-to treat for my kids. Usborne regularly releases new titles as well, so it's always exciting to see what new concepts they come up with next.