While aimlessly strolling up and down the toy aisles at Target, I couldn't help but overhear a fellow mom. She was mumbling to herself about finding the best tech gifts for kids. Typically, I wouldn't intervene, but I could relate. I was searching for something creative for my own toddler. When I approached the mom and asked her what exactly she was searching for, she laughed and said, "I wish I knew. Something fun, yet educational, I guess." After we talked some more, we went our separate ways. However, I kept thinking about how she didn't know what she was looking for.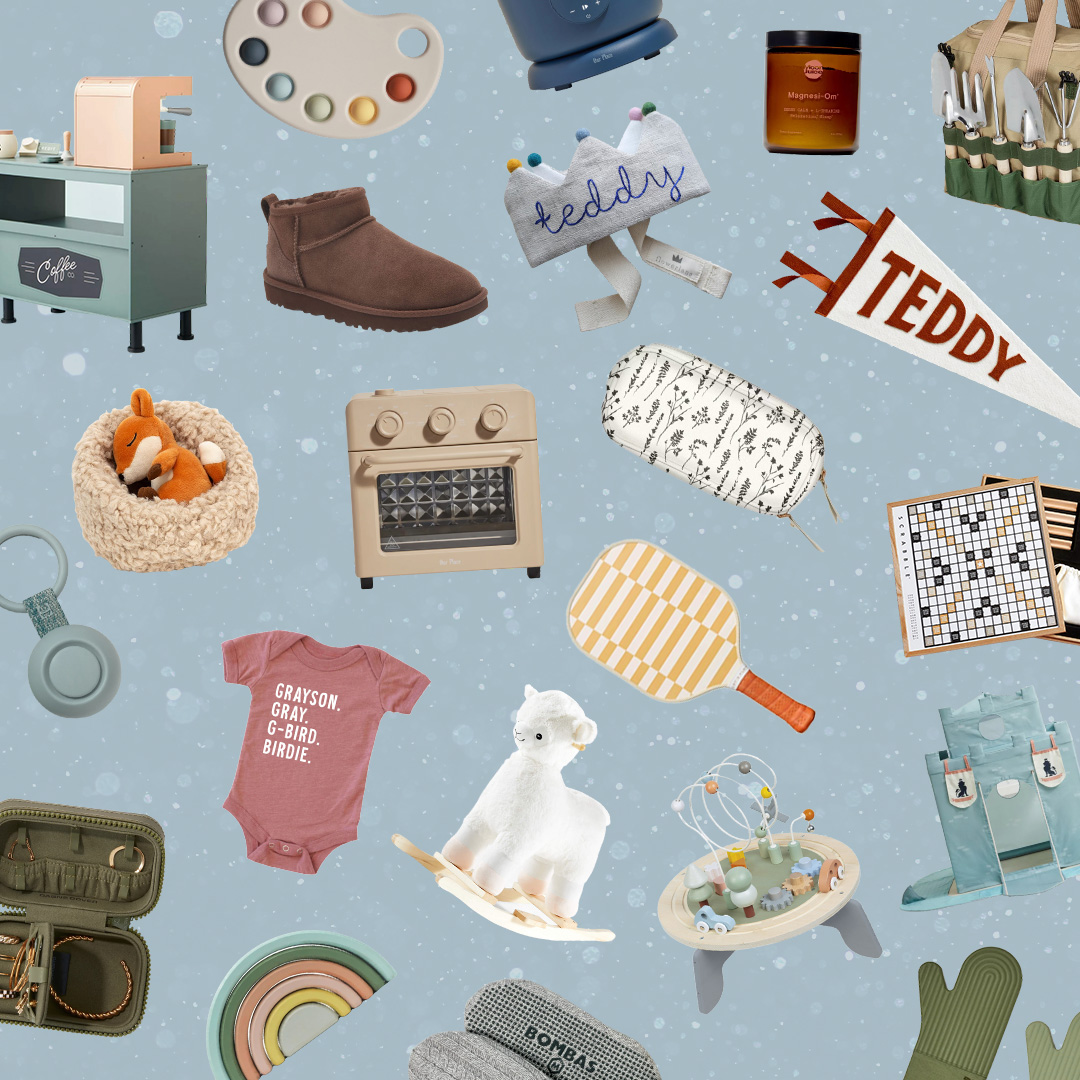 everything you need to ace holiday gifting this year 🎁
When it comes to something that's ever evolving—like the tech world—I think we all can relate. It's hard to keep up with the newest and best in kids' tech. The good news, though? We know our kids. We know what's going to get them excited and what they'll only want to play once. So even when the toy aisle gets intimidating, let's all try to remember this (and that nearly everything is exchangeable!). Another great thing to remember is even if it's not the newest tech gift out there, it may still be a coveted, or even classic, option.
For babies, sometimes the simplest toys help them learn the most. But as babies grow up, there are cool (and educational) tech toys and gadgets to consider. If you're looking to buy the best tech gifts for kids—whether for a birthday gift or an everyday learning activity—but aren't sure where to begin, we've rounded up some of our favorites by age.
Tech Gifts for Toddlers & Preschoolers
Tech Gifts for Kids
Tech Gifts for Tweens & Teens