As a child, every birthday, holiday, or 'surprise treat' day involved a Winnie the Pooh-themed gift for me. Whether it was a stuffed animal or the newest movie (on VHS), Winnie the Pooh was my "must-have." One year I was gifted with the perfect Pooh Bear stuffed animal. In true kid fashion, I took him with me everywhere—hand in paw—on car rides, to the mall, to school, you name it. He even got wet one day and, using my impeccable kid logic, I decided to use a blow dryer to dry him off—it had to work since that's what mom does, right? Even with a blow dryer burn, my beloved toy has stuck with me throughout the years. From high school to college houses, and a move across the country, the sentimentality remains.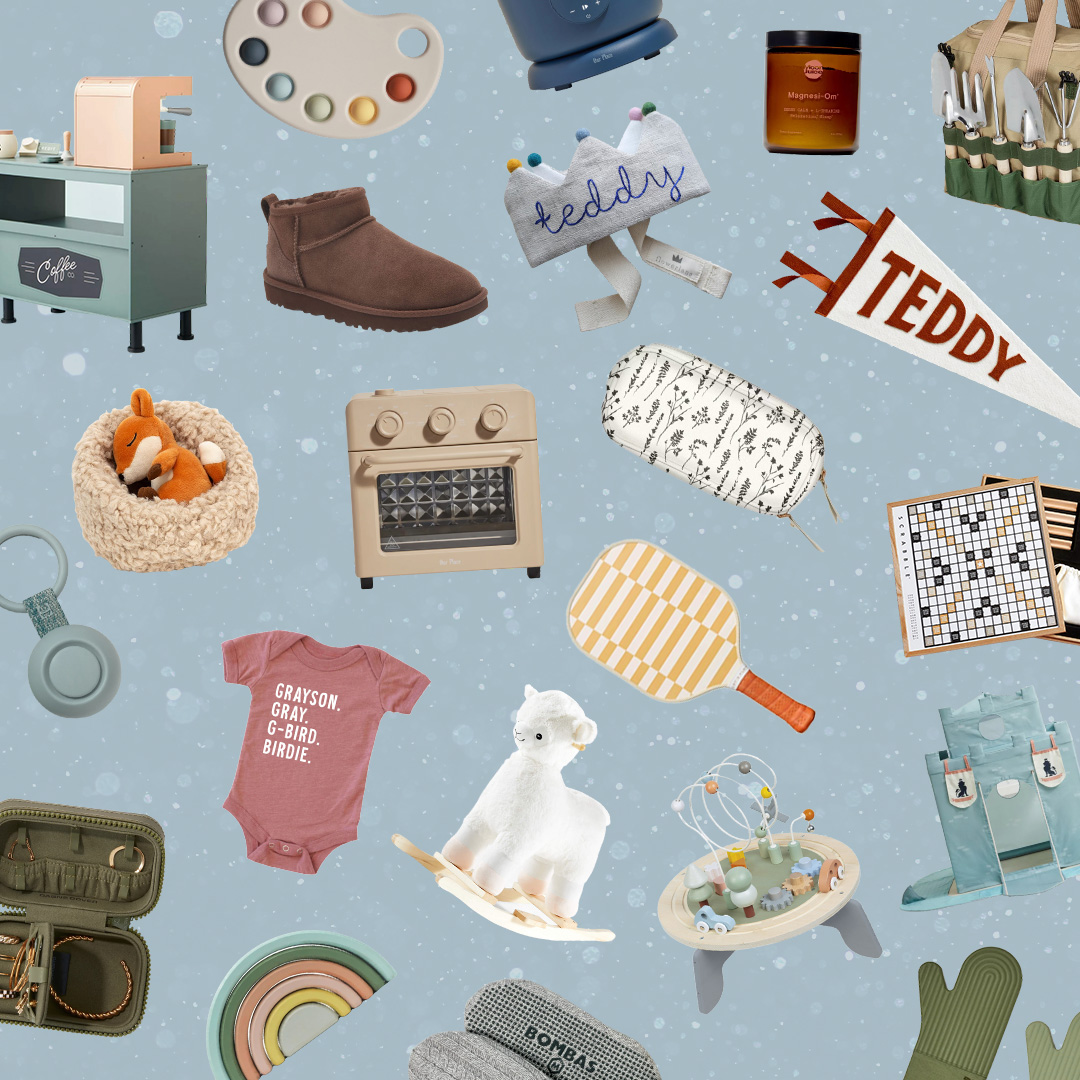 everything you need to ace holiday gifting this year 🎁
I imagine many of us remember a coveted present we received all those years ago. Now that we're grown-ups, it's no surprise we want to give our own kids the same magic. That's why we've scoured the retailer holiday catalogs, read the trends, and listened to our kids talk about the presents they're hopeful to receive this holiday season in the hopes of gathering all of the best new toys for kids into one place.
With new kids' movies coming out this year, like Paw Patrol: The Mighty Movie and Teenage Mutant Ninja Turtles: Mutant Mayhem, not to mention the iconic Barbie release and other nostalgic revivals, we know the toy aisles will be top-notch this season. If you're starting to hunt for the perfect present for the upcoming holiday season, we've got a little gift. To make the search easier, we've rounded up over 30 of the best new toys for kids this year—joy included.
30+ of the Best New Toys for Kids
New Toys
Each year, we're met with unwavering creativity in the toy department. Without fail, there's a new 'must-have' that most kiddos have their eye on. This year, you can't go wrong if you opt for one of these goodies.
Nostalgic Revivals
All good things come back around in due time. With the resurgence of some of our favorite classic kids' movies—like Barbie and The Super Mario Bros.—we're excited to see them make their way back into our toy aisle. It's tough to say who will be more excited about opening presents this year, the kids or the parents!