Finding the perfect movies your toddler will love can be a challenge. How do you find something that can keep them entertained and spark their imagination? Toddlers are well known for their short attention spans and, let's be honest, you might only get through the first 30 minutes of a movie the first time you watch it. But movies with lots of music, upbeat characters, and interactive scenes are great for keeping toddlers engaged. Of course, you'll also want to keep in mind movie ratings; G is usually appropriate for toddlers, but PG could have some scary scenes or themes that may go over their heads.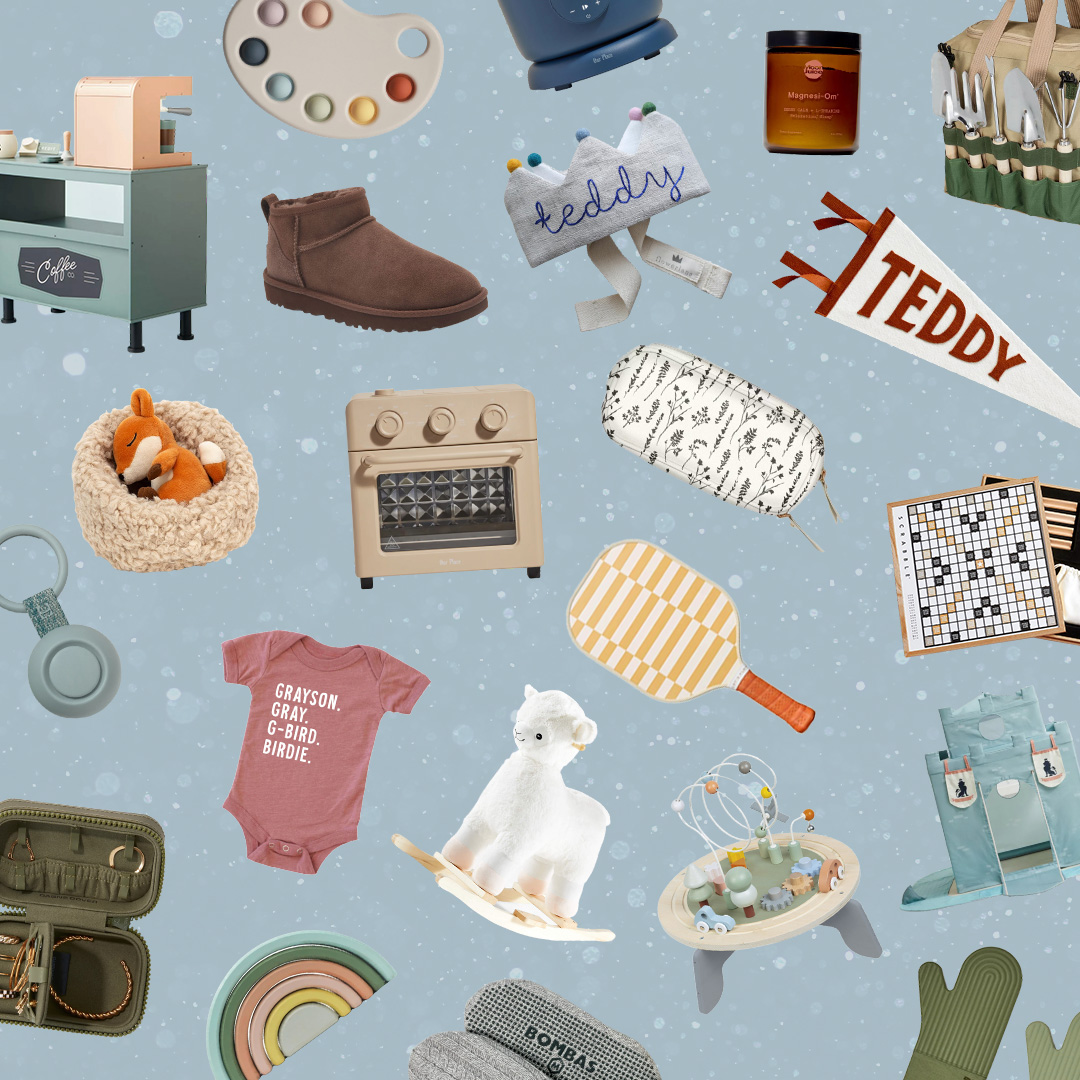 everything you need to ace holiday gifting this year 🎁
For me, I also lean towards picking titles that I know I will love too. My kids like to watch the same movies over and over again so if we're watching a new movie, it has to be something that I can enjoy watching on repeat (Encanto, anyone?)
With so many streaming platforms these days, sharing the magic of a cozy family movie night with your little one is easier than ever. Here are 25 of the best movies for toddlers you can stream now.
The Best Movies for Toddlers
Animated Movies for Toddlers
Sing (2016)
Where to Watch: Apple TV
Rated: PG
I haven't met a family yet who doesn't love the movie Sing. My kids know pretty much almost every song word for word. Toddlers will love everything from the costumes to the characters and the music of the film. Your little ones will sing and dance throughout the whole movie. And if you love Sing, you'll definitely love Sing 2.
Rio (2011)
Where to Watch: Hulu
Rated: G
Set in Rio de Janeiro, Brazil, this movie carries us through the story of a bird named Blu who was captured as a hatchling and never learned to fly. Blu was domesticated and thinks he's the last of his breed but later discovers there are more birds just like him in the jungle. The music and colorful settings in this film will capture the attention of toddlers for sure. Once you're done watching Rio, you'll definitely want to watch Rio 2.
Pooh's Heffalump Movie (2005)
Streaming on: Disney+
Rated: G
Winnie The Pooh and his friends go on a quest to trap the dreaded Heffalump but leave Roo at home. With no one to keep him company, Roo sets off on his own to explore and meets a young Heffalump named Lumpy. They become friends and convince their families that they shouldn't be afraid of each other. Toddlers will enjoy this film filled with funny and playful moments with adorable songs by the iconic Carly Simon.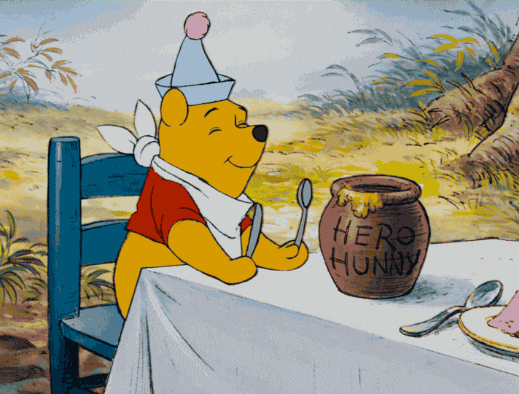 Cars (2006)
Where to Watch: Disney+
Rated: G
Car-obsessed kiddos will love the movie Cars—plus all the sequels in this popular Disney movie franchise. Rookie racecar Lightning McQueen ends up in the small, rundown town of Radiator Springs where he meets new friends and learns the real meaning of winning. Cars is perfect for toddlers because once they've watched the first movie multiple times, they can move on to Cars 2 and Cars 3.
Bolt (2008)
Where to Watch: Disney+
Rated: PG
This comedy-adventure film is filled with laughs. It follows a film star Bolt who plays a superhero in a TV show. After he's accidentally shipped off to New York City, he begins an adventure where he learns that his TV superpowers aren't real. If your little ones are anything like mine and love animals, this film will for sure be a hit. Bolt is such a fun lovable character and seeing him in action will make your little ones fall in love with him. There's tons of action and adventure in this film for the whole family.
Antz (1998)
Where to Watch: Peacock
Rated: G
Antz is a great film for family movie night. The story follows an ant who is a disruptor and wants change for his colony. He pretends to be a soldier ant and falls in love with a beautiful princess ant while trying to save his entire colony from the evil grasshopper "Hopper".
There are a few scary scenes to watch out for with termites and angry ants featured in scenes throughout the film.
Flushed Away (2006)
Where to Watch: Peacock
Rated: PG
Join Roddy and Kate through an adventure after Roddy accidentally gets flushed down the toilet and ends up in Ratropolis. Kate, a sewer scavenger, agrees to help Roddy get back to his luxury flat in London but the evil toad wants his cousin to exterminate the rats. This movie is full of twists and turns to keep toddlers alert. Look out for scary scenes involving The Toad and Le Frog.
The Land Before Time (1988)
Where to Watch: Netflix
Rated: G
The Land Before Time is a childhood classic for '80s kids. It's a wonderful story about friendship, love, courage, and perseverance where we follow Littlefoot (the main character) on his journey to the fabled land to unite with dinosaurs like him after he becomes an orphan.
While this is a great pick for movie night, parents should look out for a few scenes that might be a little sad and scary (remember Sharptooth?).
Finding Nemo (2003)
Rated: G | Where to watch: Disney+
This kaleidoscope underwater adventure follows companions Marlin and Dory as they set out to rescue Marlin's son, Nemo, who has been captured by a diver and confined to a fish tank. Little ones will be mesmerized by the vivid colorscapes and in giggles by the antics of quirky characters. Plus, it's a lovely melange of entry-level messages about the courage, persistence, and kinship that can define those bravely taken journeys of our lives.
A note for parents and caregivers: You might just want to skip the scary barracuda moment at the beginning of the movie.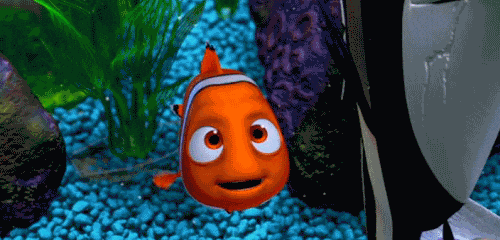 Shaun The Sheep Movie (2015)
Where to Watch: Apple TV
Rated: PG
My daughter loved this movie when she was younger. I can't tell you how many times we watched it. In this movie, Shaun the Sheep and his flock venture into the big city to save their farmer. It's a stop-motion animated film that grabs kids' attention instantly. The laughs will be endless watching this one.
Fireheart (2022)
Where to Watch: Hulu
Rated: PG
Fireheart is a perfect pick for toddlers in their firefighter era. In this movie, we follow 16-year-old Georgia who dreams of being a firefighter like her dad but she lives during a time when women aren't allowed to be firefighters. After firefighters start to disappear in mysterious fires, she disguises herself as a man to solve the mystery.
Be on the lookout for a few scary scenes in the film in which buildings are on fire or the mysterious arsonist may be a bit scary for toddlers.
More Movies Toddlers Will Love
From killer soundtracks to characters little ones will adore, these animated movies get the toddler seal of approval.
Movies Based on Toddler TV Shows and Books
PAW Patrol: The Movie (2021)
Where to Watch: Paramount+
Rated: G
If your little one is obsessed with PAW Patrol, they're sure to love the feature-length movie where the pups' heroic powers are once again put to the test. PAW Patrol fans can also head to the theater this fall for a new film, PAW Patrol: The Mighty Movie, coming out in September.
Peppa Pig: My First Cinema Experience (2017)
Where to Watch: Prime Video
Rated: G
If your toddler is as obsessed with Peppa Pig as mine, this movie is the perfect family-friendly pick for movie night. This movie is a compilation of unreleased episodes featuring Peppa and her friends going on adventures.
Blue's Big City Adventure (2022)
Where to Watch: Paramount+
Rated: G
Travel with Josh and Blue to the Big Apple for an audition to star in a Broadway musical. This one is sure to be a hit. The musical numbers, animated characters, and special effects will keep toddlers entertained. A huge plus about Blue's Big City Adventure is there are no scary scenes!
The Gruffalo (2009)
Where to Watch: Apple TV
Rated: G
Based on the popular children's book, The Gruffalo is a tale about a brave mouse who uses his wits to outsmart predators in the deep, dark woods. It's a story about bravery and courage that is perfect for toddlers. The rhymes and storyline of this film are easy to follow for toddlers. The film's characters will be able to keep kids engaged the entire time.
Ferdinand (2017)
Where to Watch: Disney+
Rated: PG
In his hometown, Ferdinand is mistaken for a dangerous animal and torn from his home. He rallies together with his friends to help him return to his family. It's a film filled with adventure that the entire family is sure to love. It's based on the children's book, Ferdinand, and written by the creators of both Ice Age and Rio.
Curious George (2006)
Where to Watch: Hulu
Rated: G
Everyone loves Curious George. In this film, we follow the mischievous Curious George as he sets out on a series of adventures. All of the Curious George movies are a good choice for toddlers. They're filled with laughter, friendship, and lessons about perseverance. This film, in particular, is filled with funny scenes that the entire family will love, thanks in part, to the voices of Will Ferrell and Drew Barrymore.
More Movies With TV Characters Toddlers Will Love