My first contact with my birth family was through a message on the DNA testing site 23andMe. I had been adopted into a family in the United States when I was about 5 months old from an orphanage in Bogotá, Colombia, so I had zero expectations to find family in the United States, and it was a pleasant surprise.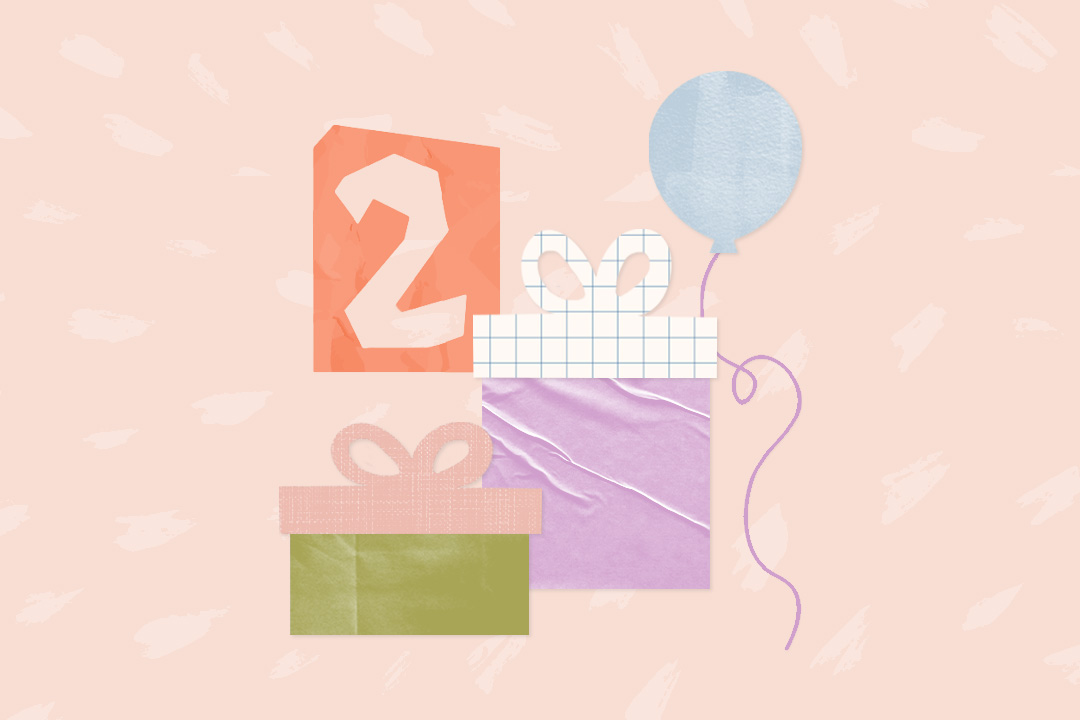 a LO in your life will love these! 🎁
Like most international adoptions, mine was a closed adoption, which meant my parents and I had very little information about my birth family. We only knew there was another sibling somewhere. Even though I had a dozen questions about my past, I had very few answers until I was gifted a genetic test to narrow down my background and discover some medical information.
When I first connected with my newfound siblings, it was easy to get overwhelmed with the slew of questions I had for them, not to mention thoughts of traveling to meet in person. But our first step was to exchange email addresses. We began to send back-to-back emails as we got to know one another. Email can be a bit more formal, so it was good to have that structure in place for our first few attempts at communication when we were practically strangers.
By the time my search discovered our birth mother in Colombia, I knew I needed to figure out the best way for us all to have boundaries and still connect over the long distance. Here's how I'm nurturing those long-distance relationships with my birth family. 
1. I discovered which mode of communication works best
With some of my birth family in the United States and others in Colombia, we tried to set up phone calls and Zoom meetings but realized quickly that it wasn't for us. With my family in the states, it didn't really feel natural to call up my siblings after knowing them only for a year. Add in a language barrier with my birth mother and other siblings in Colombia, and it meant there was also a risk for possible miscommunication. It became too difficult to set up calls between them and a translator.
Between the cost, scheduling conflicts, and overall awkwardness of sharing such personal details with strangers, I knew that I couldn't sustain calls for more than just occasional communication. I also started to dread emails because communication was personally too slow for me. It was hard to nurture a relationship when I felt like a random pen-pal with someone that was my family. 
Ultimately, I discovered a combination of texting and WhatsApp messages (a free international messaging and calling app) worked best. Messaging right on my phone allowed me and my family to chat as often as we wanted and felt like less pressure than a formal call. I could translate really quickly on my phone using Google Translate and we could all send pictures or videos when we wanted.  
2. I set boundaries and put my mental health first
Boundaries are important to set with all family members. They prevent individuals from being taken advantage of as well as prevent resentment or burnout. After a lot of work with my therapist to help me set up boundaries with my adoptive family, I knew I wanted to set myself up for success with my biological family members too. In order to do this, I talked with other adoptees about their experiences, then considered what I was and wasn't comfortable with.
For instance, while I personally have never had a birth family member ask for money, it is something I knew was possible after other adoptees shared their experiences with me. When you are adopted internationally, and even domestically, birth families are often struggling financially and need some help. When they learn family members were adopted into the United States, there is an assumption that we are well off, which is often not the case. Knowing this was a possibility, I was able to discuss possible outcomes with my husband and set a hard boundary I would stick to if they did happen to ask. Just having a plan of action has eliminated the anxiety over the possibility for me.
Some adoptees have communication boundaries, and for me, it was something that I needed to set with myself. I dealt with a lot of guilt when I didn't get in touch with my family as often as they preferred. I quickly learned that I couldn't push myself to do more than once a week or so, or it would start to affect my mental health. Learning this boundary and communicating that with family has helped us talk about expectations and respect one another more. We are now able to meet in the middle most times and our relationship has only strengthened.
3. I picked out a strong support network
While I am comfortable talking about my adoption experience in an educational way or as a mentor, it can be difficult to be open about how hard it can be with loved ones. At first, I was discouraged by a negative experience with friends and family who didn't understand the extent of grief adoptees can experience. I avoided sharing with everyone except my therapist. Ultimately, I had to learn how to open up with a few others to make sure I had the support I needed.
A good support network depends on what an individual needs, but for me, it was most important that I was confiding in loved ones who had experienced separation from a parent or sibling, understood the complexities of language and cultural barriers, and were willing to listen rather than give advice. While some friends are better at some aspects than others, I've discovered that it is OK to reach out to my chosen support when I need help with a certain situation rather than oversharing with everyone I know. So far, this has helped me feel supported enough that my mental health is flourishing and my relationship with my birth family is stronger than ever.