I found out I was adopted from Colombia at 19, and every year since then I have been curious about finding my birth mom. But it wasn't until early in 2020 that I decided to search.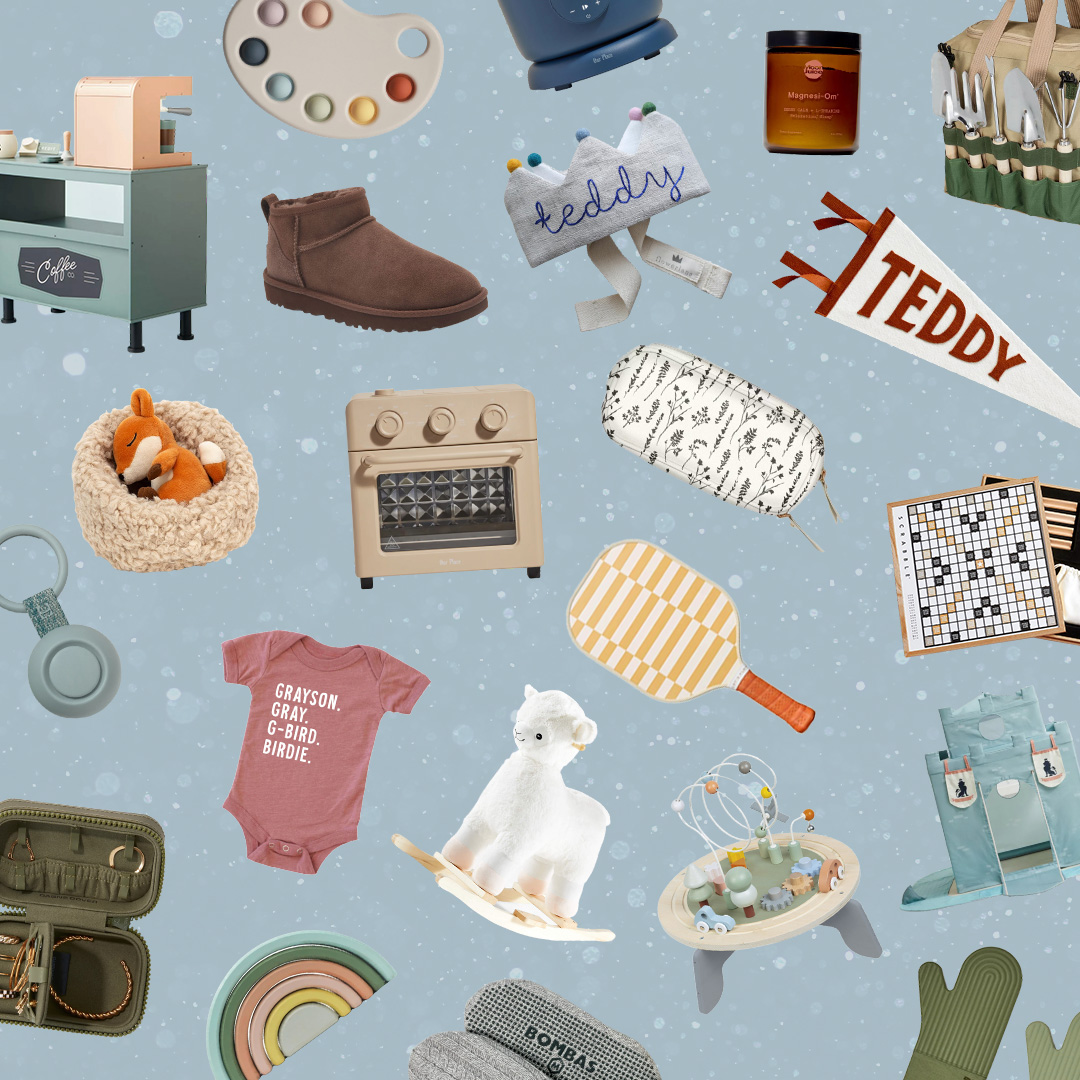 everything you need to ace holiday gifting this year 🎁
Typically, most international adoptions are closed adoptions. This means that there is absolutely zero contact between the birth parents and adoptive parents and the child after the adoption takes place. So when I decided to search for my birth mom, I knew that it was going to more difficult than those with open adoptions, who usually remain in contact throughout the child's life.
When you have a closed adoption, files are typically sealed, and many states have procedures that adopted children need to go through before they may be able to access information about their birth family. Not all state procedures are easy to navigate or are affordable, and some still do not reveal identifying information without a court order.
I was lucky enough to have adoptive parents who kept great records of all of my adoption paperwork, which included my original birth certificate which ultimately made the search for my birth mom easier. But before I could begin, I made sure to prepare myself as best as I possibly could by following a few steps. Here's what happened on my journey to find my birth mother.
How I Prepared to Look for My Birth Mother
Made a List of Pros and Cons
I reconnected with two half-siblings a year ago through 23andMe (a DNA database), and it did not have the happily ever ending that I expected. We were excited to find each other but quickly discovered that we were three adoptees who had our own lives, history, and pain that we needed to process first.
I had jumped into my first reunion with my biological family without any preparation. This time around, I felt like I had more control of the situation that allowed me to prepare for various outcomes. I had to consider how I would react if she didn't want to communicate with me at all, if she had another family, and what I could possibly gain from searching. Ultimately, the need for medical information won out, and I decided that as long as I got enough information to help my children then it would be worth it.
Looked Into the Cost
Hiring a private investigator can be really expensive. And searching for birth parents with limited information can not only be costly as well as time-consuming. Over the years, I attempted a few half-hearted tries on Facebook and Google, searching for a woman in a sea of others that shared the same name, and ended up messaging dozens of women asking if they were my birth mom, only to be disappointed.
I had to consider whether I wanted to try to find my birth mom on my own again or if I could budget for an investigator that was reliable. Luckily, I had a wonderful online adoption group that recommended a wonderful searcher who had a great track record of finding birth family—and was affordable.
Talked to Other Adoptees
I didn't want to walk into finding my birth mom without knowing what to expect, so I made it a point to reach out to as many adoptees as I knew who had reconnected. Overall, many had a positive experience, but some did have some trouble with the reunion. Typically, these issues were in relation to the birth mom keeping the adoption of her child a secret, and some others were financial. 
Sometimes birth families from low-income countries assume adoptees who have been living in the United States are well off and are now able to help with the birth family's expenses. This can create a difficult dynamic to navigate. Either way, I wanted to prepare scenarios so I wouldn't stumble and be disappointed.
Revisited My Adoption Papers
Before I could dive headfirst into a search, I had to take some time to reread my adoption papers. It felt necessary not only to take down relevant information that may help with the search but also to mentally prepare me for the weight of searching for my birth mom.
If I couldn't handle reading about the day I was relinquished and my stay in the orphanage, was I really ready to connect with my birth mom? Ultimately, the process was therapeutic for me, and it felt like I was ready to take the next step.
If I couldn't handle reading about the day I was relinquished and my stay in the orphanage, was I really ready to connect with my birth mom?
Contacted an Investigator
Finally! It was time to actually send a message to the investigator in Colombia. This part was the most nerve-wracking because I was worried that she would tell me that the search would be impossible with the little information I had.
But just a week after my birthday, in March 2020 (before anyone knew how the pandemic was going to affect us all), I gathered the courage to send a message and chat with the investigator about the next steps. 
She told me that she would need a picture of my original birth certificate and any other identifying information I had. Luckily, my half-siblings had shared some basic information about our birth mother I was able to share along with copies of my adoption paperwork.
The Process of Finding My Birth Mother
The Waiting Game
After I had finished chatting with my PI (it kind of feels cool to say that), I immediately regretted my decision. I was worried that despite all of my preparation I wasn't ready for this step. I was worried my birth mom didn't remember me, wouldn't even want to acknowledge me, or worse … could have passed away.
I tried to forget the whole thing and even mentally prepared for the search to take months, if not years. In an ideal world at that moment, I hoped it would never yield any results, so I would never have to deal with any outcome, good or bad.
Less than a week later, my birth mother was found.
Dealing With Unexpected Feelings
I was stunned and honestly in shock for the next week or two. I couldn't believe that they found her that quickly and double-checked the emails over and over to make sure that it was real. 
The first time I heard her voice on a recording I sat in shock. The second time, I cried as I replayed it over and over, trying to translate what she was saying with my little knowledge of the Spanish language and Google, as I messaged everyone I knew who could translate the recording for me. My sister-in-law quickly called me and did a quick translation as I sat silent, at my kitchen table wondering if it was real.
A few days later, the pandemic struck in full force. So in the middle of having calls with the investigator and coordinating calls with friends who could translate the conversations for me in Spanish, the world was in so much chaos that I didn't have too much time to process everything.
I was juggling a new book deal, two toddlers, and navigating conversations between an investigator, a friend who could translate, and my myriad of emotions from actually finding her, my mom.
What's Next
I was unprepared for how much I would fear for my birth mother and family in Colombia. I scheduled almost weekly calls and texts through WhatsApp to check in on a family that I had just met. All hopes of visiting were destroyed by a virus that was taking over the world by storm. In Colombia, my family was stuck on lockdown as the government tried to get control of the virus, and I worried about my birth mother who had various health issues like I did.
I worried for them and still do, every day. When I decided to search for my birth family, I expected normal hurdles, but dealing with a pandemic has added a level of stress to our reunion that I will never forget.
Despite the state of the world, I am glad that I was able to find her and reconnect. As my parents taught me: family is everything. And now, I feel more complete than ever.
Despite the state of the world, I am glad that I was able to find her and reconnect. As my parents taught me: family is everything. And now, I feel more complete than ever.
With the pandemic still in play, I am not sure what the future holds. I would love to visit with my children and husband one day to find out more about our culture and family history. But, in a way, I'm happy that I have this time to process without rushing into decisions.
So for those, thinking about searching, the best advice I have is to take your time because it is a lot to process for anyone. And for adoptive parents, my advice is to support your children in the process by offering an ear for them to vent, a shoulder for them to cry on, and an openness to celebrate with them.