When it comes to discussing adoption, it seems like adoptees are often left out of the conversation. This National Adoption Month is the time to elevate adoptee voices. Adoptees may have a more nuanced perspective, and it can be harmful when many people—especially the adoption community—only discuss the topic when there's something positive to say.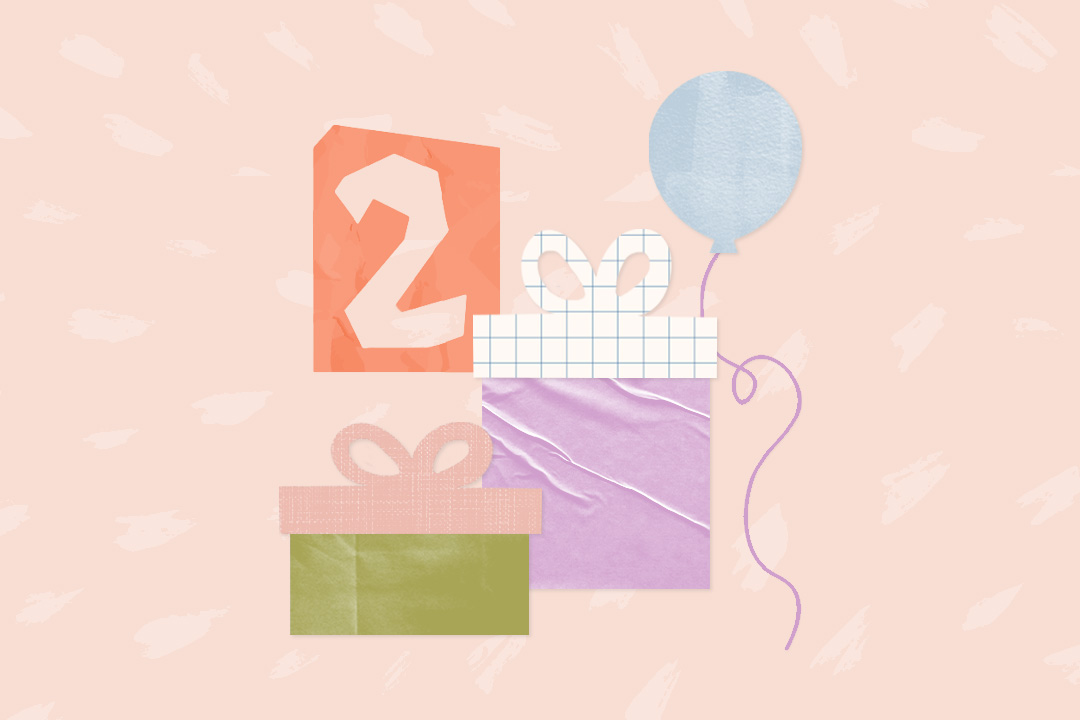 a LO in your life will love these! 🎁
When adoptive parents, agencies, and the child welfare system continue to ignore the voices of those affected most by the system, there is little room for true growth. I am a firm believer that things have to get a little difficult before they can get better. While the adoption industry continues to profit off of the trauma of mostly Black and Brown people, we need to acknowledge that something isn't working.
…when a system like the adoption industry continues to profit off of the trauma of mostly Black and Brown people, we need to acknowledge that something isn't working.
For adoptive (and prospective adoptive) parents, sharing tips and tricks in Facebook groups of like-minded adoptive parents and taking courses written and created by non-adoptees can only get you so far. But if we make room for and elevate the voices of adoptees and former foster youth, we can learn from varying perspectives. Their input can help evaluate which programs, laws, policies, and leadership choices have been most effective in helping the people who are most vulnerable not just as children but also as they mature into teens and adults. And they can help make improvements going forward.
The wonderful part about adoption is that the passion to care for children comes from a place of good, a place where I know prospective adoptive parents, foster parents, adoptive parents, and others can band together to help raise the voices of adoptees to identify what needs to be changed.
Here are some ways we can make that happen.
1. Start at home by making a safe space for children who have been adopted
You don't need to jump in and do a million different things to be the perfect sympathetic adoptive parent. You should be authentic in your efforts, and what better way than by starting at home?
Many adoptees, myself included, often feel nervous about talking about adoption in less-than-positive ways with our families. For example, some international adoptees feel a great responsibility to make sure our parents know we appreciate the opportunity and privilege of being adopted in a country like America.
But this it does not erase the high rates of attempted suicide in adoptees, the grief we feel, or our struggles with attachment. It also doesn't erase the pressure of the challenges that adoptees of color face in a country that has significant problems with systemic racism in schools, work, and communities.
To help your child feel safe and empowered, make sure to encourage them to share their feelings if/when they are ready. You can bring up articles, podcasts, or news stories that you think can start an important dialogue so they see that you are open to different views. But most importantly, make sure they have a safe, private way to express themselves, whether it is through music, art, or therapy.
2. Listen to adult adoptees and former foster youth (the same way you wish others would for your children)
When it comes to supporting adoptees, that means supporting all adoptees in the spaces that you participate in online, in person, and at conferences. This includes those who are pro-choice or pro-life, those who love being adopted or those with more negative feelings, and those who have a relationship with their adoptive parents or those who do not.
While it can be difficult to sympathize with a stranger on the internet or even in person and even though you may not understand (or may even disagree) with an adoptee's perspective, that does not make it less valuable.
Many parents, adoptive and biological, intend to raise their children with the best intentions, but mistakes will happen—no parent is perfect. It's important to realize that while your intentions to adopt were pure, there are no guarantees that all adoptive parents have that same perspective. Adoption agencies and foster care systems have processes set in place to weed out the bad seeds, but it is not a perfect system.
After the trauma of separation from the first family, there are bound to be bumps and bruises along the way when creating a new family. Adoptive parents can embrace the different experiences that adoptees have to share.
By listening and respecting the experiences and opinions of adult adoptees and former foster youth, we can help focus screening processes for potential adoptive parents, decide what programs and policies to support more, and determine other steps to make adoption more ethical and safe.
By showing adoptees the same courtesy you would to your child, you can hopefully have more patience and compassion, which will allow you to listen to these stories and perspectives without defensiveness and instead with a passion for improvement to help all adoptees and foster youth.
3. Support adoptee-created programs, authors, mentors, and more
Years ago, there weren't quite as many pre and post-adoption classes, mentorship programs, consultation opportunities, or educational social media accounts. While adoptive parents (and birth parents) have put a lot of time, energy, and love in the work they do, adoptees are less likely to get as much public support. In order to make sure these valuable resources reach more people in the adoption community, we must commit to supporting them.
One way to begin is by investing in resources created by those who have the first-hand experience. Purchase books, participate in programs, and donate if you can. If you cannot afford to support these creators and resources financially, sharing, commenting, and boosting posts on social media are wonderful alternatives.
Here are a few I recommend:
When I was first introduced to the creator of Adoption Mosaic, Astrid Castro, I was surprised about their passion for not only educating adoptive parents but also creating a community where adoptees could feel safe sharing their experiences. The vision of Adoption Mosaic is to build bridges with adoption communities and foster forward-thinking. Its mission is to connect, honor, and serve through education, practices, and support services. You can support Adoption Mosaic by registering for workshops as well as a variety of services.
I met Cam Lee Small, MS, LPCC on Instagram and was blown away by the compassion and grace he incorporates into his advocacy. He is a licensed adoption competent therapist and has a variety of resources for teen adoptees, adoptive parents, and even adult adoptees.
Cam uses his experience as a therapist and makes sure to include free resources on his Instagram and his website. You can support him and his work by purchasing resources or sharing them on your social channels.
Jessica Luciere, a fellow international adoptee, is a founding member of the program. The Mentorship is an adoptee-led program where teens and tweens meet with adult adoptees. There is also a parent group that runs parallel to the mentorship program, and parents talk with clinicians with support from adult adoptees. Adoptees do not have to be in the Teen Mentorship program for parents to be able to join.
Angela Tucker is a Black woman who was adopted into a white family from foster care. She has been a powerful advocate for years and has created documentaries, done interviews, and hosted a podcast called The Adoptee Next Door. She also holds workshops, keynotes, and has a mentorship with teens, young adults, and older.