National Adoption Month is a special time for many families who have adopted a child. Initiated by the Children's Bureau, the month was created to raise awareness about the urgent need for adoptive families for children and youth in foster care. While this is important, many adoptees like myself wish this month was also used to bring awareness to the nuances of adoption, including the need for more thorough pre-adoption training and post-adoption support for adoptive families, adoptees, and birth parents.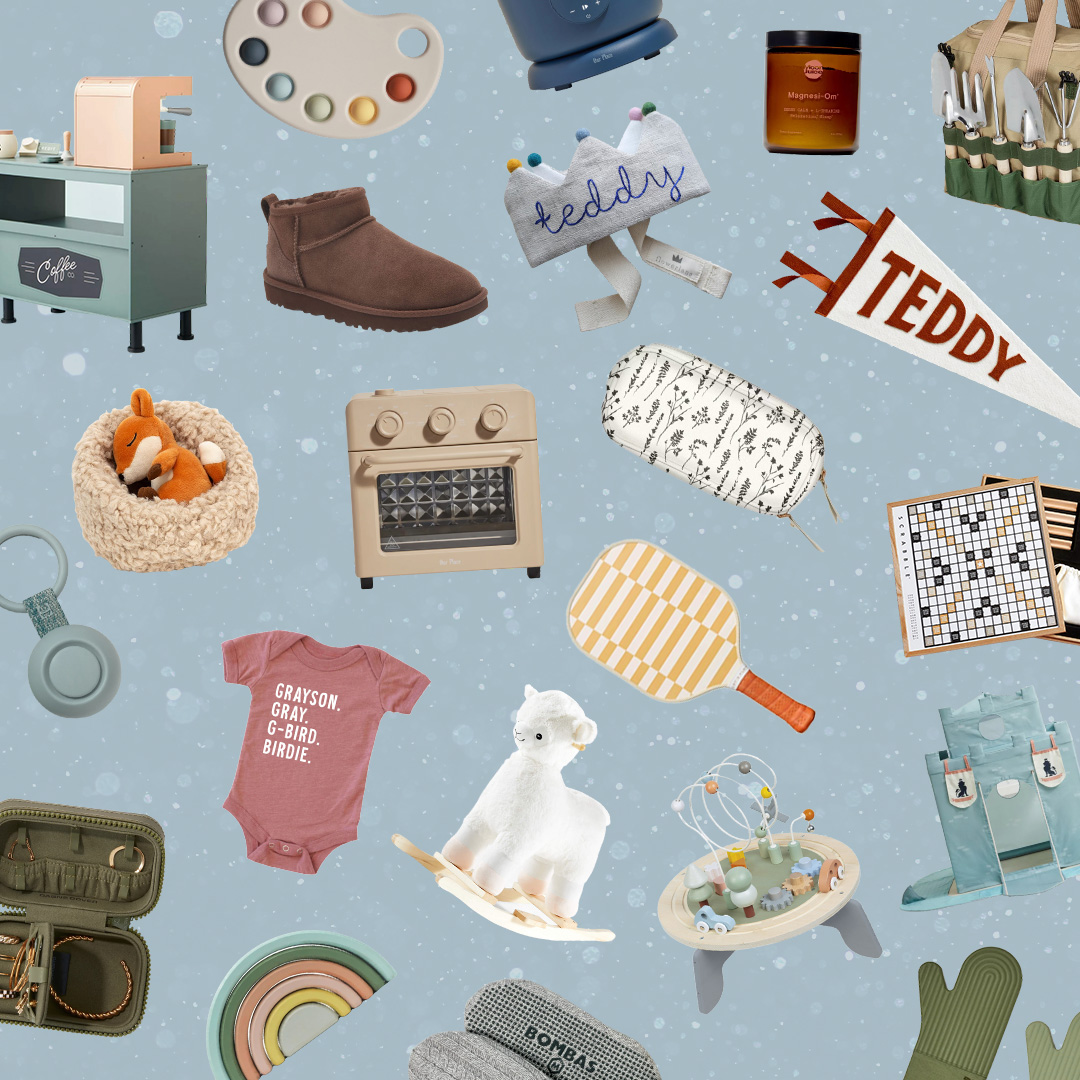 everything you need to ace holiday gifting this year 🎁
When I first learned I was adopted, I couldn't help but feel grateful to be given an opportunity in my forever family. But soon I learned more about the nuances of adoption and not just the prominent positive narrative that is often shared by adoptive parents in the media. When the narrative is directed by those who benefit most from a system as complex as adoption, it can be difficult for that narrative to be unbiased.
This National Adoption Month, it's also important to remember there are often more parents looking to adopt babies, but there are about 122,000 children and youth in foster care that are in need of permanent homes. Many times, people are ready to jump into adopting a younger child but hesitate considering older children due to worries of trauma and difficulty bonding. Adoptees like myself hope that when you scroll and see a heartwarming post by an adoptive parent celebrating this month, you do more than "like" the photo. We hope that you are able to dig into the nuances of adoption and accept that adoption is not a happily-ever-after ending of the story, it is the beginning to something more complex—and beautiful. Here are five things that you can do differently this National Adoption Month that can really help the adoption community.
1. Raise the voices of adoptees, former foster youth, and birth parents
One of the best things the adoption community can do is to raise the voices of adult adoptees, former foster youth, and birth parents. By listening to our diverse voices, the community can gain valuable insight on what is actually helping those who are most vulnerable. It is also a great way to see what aspects need more work, how to improve pre-adoption supports and education, and to see what post-adoption supports are actually helpful and what else we could benefit from.
A few ways to do this are by following adoptee voices, sharing birth parents' work, and purchasing services created by adoptees and former foster youth. Many adoptees like Cam Lee Small, an adoption competent therapist from Therapy Redeemed, and Hannah Matthews, creator of Hey TRA, have mentoring programs and support services as well. You can also find some of my favorite books by adoptees here.
2. Support pre- and post-adoption services
While National Adoption Month is often used to raise awareness about the need for adoptive families, we also need to look at ways to support families fully. Pre-adoption education is especially important for parents looking to adopt transracially, and unfortunately, agencies don't often emphasize this. If any agencies have education requirements, they are often minimal at best. I highly suggest that all adoptive parents and foster parents go above and beyond what they need to do to pass the requirements by your county/state/country.
Some ways to support adoptees post adoption are by sharing, donating to support groups, or attending workshops. Here are a few of my favorites:
3. Encourage a more diverse pool of adoptive parents
In 1994, the Multiethnic Placement Act/Interethnic Placement Act was created to help ensure that children of color did not wait longer in foster care than their white peers. And while agencies face fines for not adhering to the more commonly known aspect of the law that states that race should not be a factor in placement, they are not fined for failing to diligently recruit families who reflect the children's racial and ethnic backgrounds. This means that agencies are often pushed to place children (particularly children of color) in families quickly but are not faced with the same pressure to recruit families of color to adopt.
This is an especially problematic issue in the adoption community because there are misconceptions that BIPOC families don't adopt. The reality is that resources are not as equally available, and things such as home study approval are biased against People of Color wishing to adopt. For example, many home studies require separate bedrooms for each child and many states require a minimum square footage per child in care. Policies like this make it difficult for some families of color, as they statistically make less money per hour than their white counterparts, therefore making it difficult to have large enough homes to be approved for traditional adoption and foster placements. 
What is also not often discussed is how many BIPOC, especially Black families, adopt children informally without going through the system. This needs to be acknowledged and celebrated as a valid and beautiful form of care as well. You can also help by following and promoting support groups like the Adoptive Parents of Color Collaborative (APCC) and their Yes, We Do Adopt! campaign that is working to raise visibility and build community for adoptive parents of color.
4. Celebrate open adoptions
Posts that seem to get the most attention during National Adoption Month often focus on adoptive parents oversharing how the child was saved from horrible circumstances. There is often a misconception that once the child is placed in an adoptive family, the best thing to do is to maintain a closed adoption (when the adoptive family and birth parent have little to no contact). And while this is a necessary option for situations that would put the child at risk of harm, we often need reminders that there are ways for adoptions to be open with boundaries in place—mitigating risk—to maintain connection with the birth family.
I urge more adoptive parents to share how their families have benefited from open adoptions, tips to maintain an open adoption, and the different ways adoptions can be open. Here are a few to get you started:
Write letters and share pictures.

Utilize Zoom and other virtual ways to connect.

Make space for the birth family during holidays.

Make and maintain connections with grandparents, uncles/aunts, or other relatives who are safe.

Create a keepsake box to store letters to the birth family, trinkets, and other items that the child can look at any time they want to. If open adoption is not possible at the moment, save it to share with the birth family down the line.
5. Respect adopted children's right to privacy
Many times, especially on social media, National Adoption Month is inundated with posts of adoptive families celebrating how their family was built via adoption. At first glance, these posts are heartwarming. But sometimes, we adoptees cringe when we see them because the children are often too young to consent to having their stories shared publicly. And even with older children, there is a lot of pressure for adoptees to agree to share while living in their parents' homes.
Adoptive families and foster families need to prioritize the safety and mental health of children when considering sharing their stories. I'm sure many overshare without malicious intent, but it does not erase the harm that can affect the children and youth involved. 
For those looking to promote adoption, consider sharing how adoption has changed you and how bringing a child through foster care into your family has impacted everyone positively instead of talking about how it "saved" the child. For older children, ask for input and approval before sharing photos or other information. You could also share your favorite resources to help adoptive families post adoption and encourage agencies to invest more in post-adoption services and support groups for adoptees and former foster youth.