Every summer since my children were born, my extended family rents a lake house on Lake Michigan for an entire week. During this time, all cell phones and the Internet is to be used minimally, if at all. It's a great way to mentally unwind from the news of the world and emotionally reset. Last week, we had our annual lake house trip, and I made it a goal to read one book cover to cover. To my surprise, I read three books and found myself clamoring for more.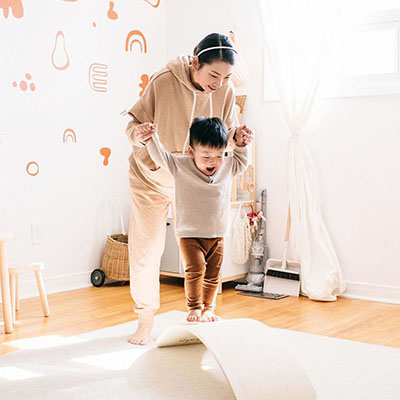 Shop Our Most-Used Items From Amazon for Toddlers!
If your kid is turning 2, get ready for hilarious conversations, much more involved play, and lots of sweet, sloppy kid hugs and kisses. As for what you'll need? Leave that to us.
This way to shop —>
Getting lost in a good book helps me to improve my focus and relieves stress in a way that exercise cannot. All of my attention is focused on the different worlds I am reading about, and it allows my mind to become more aware of how different situations affect others.
With fall on the horizon, chilly weather and cozy nights are the perfect time to hunker down with a great read and get lost in other worlds. So, get the pumpkin spice latte ready, and find comfort under your favorite fluffy blanket. Whether you're in the mood for something romantic, funny, or poignant, our editors have you covered with 15 books that are on their reading lists for this fall.