Why is it my husband and I never want to rage-clean on the same day? Perhaps it's because we have different thresholds for a messy house. For him, a zen home means clean floors, uncluttered kitchen counters, and laundry put away. For me, I'm comfortable with mail stacked in the corner of the counter, dishes drying in the sink, and clean laundry patiently waiting in the dryer (even if it's been a few days).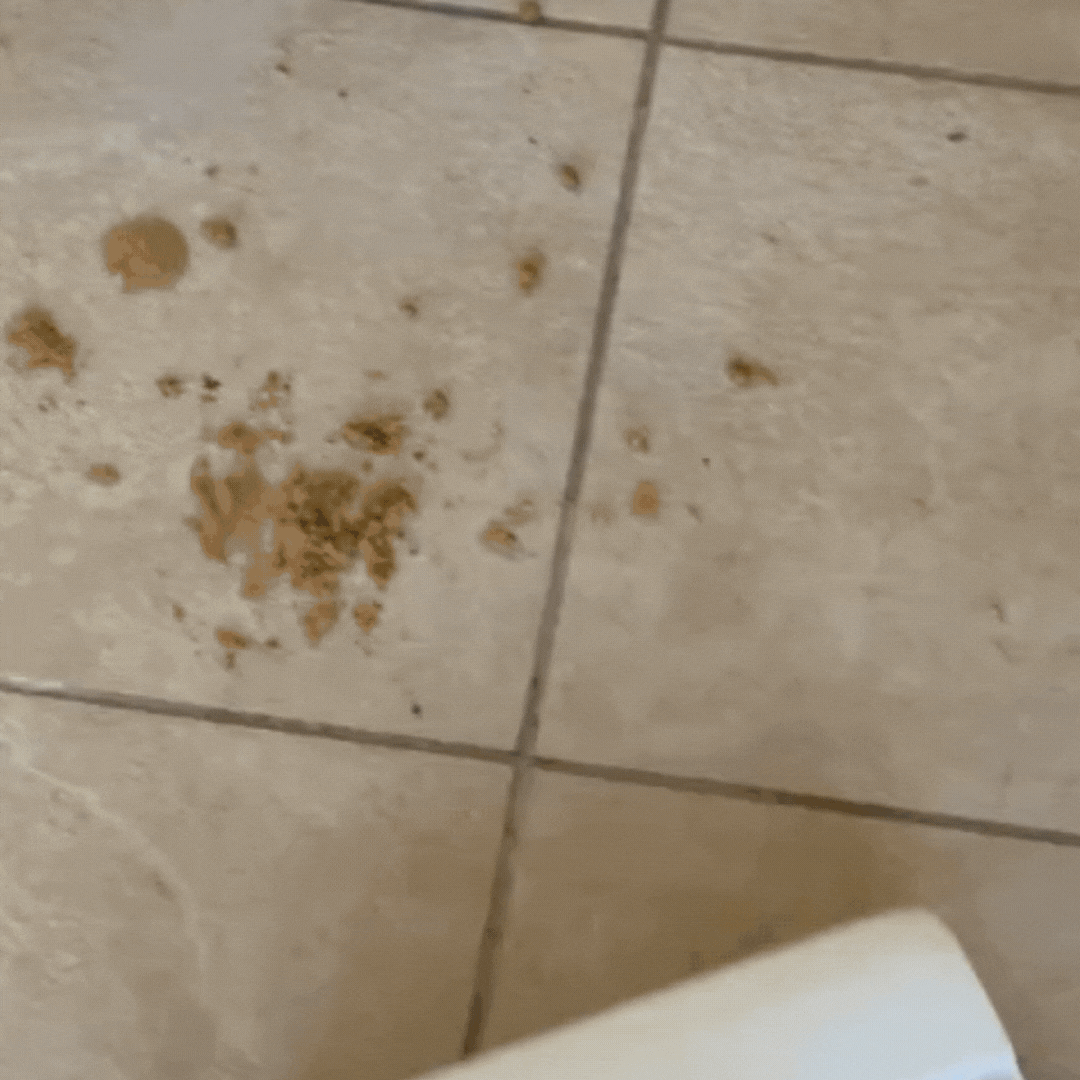 read our honest review—plus, get it for $100 off for a limited time!
We also happen to live with a couple of kids and a dog, so it's safe to say our home is never perfectly organized or perfectly clean. We're together and we're safe, but I have noticed we're all just a little bit calmer and a little bit happier when our home is tidy. Which leads me to a resolution of sorts for the new year: maintaining a neutral threshold of cleanliness for all. And here is my MOM HACK: I keep a stash of my favorite Seventh Generation cleaning products under our kitchen sink and another set upstairs, so they're accessible for quick clean-ups and ongoing maintenance.
We're together and we're safe, but I have noticed we're all just a little bit calmer and a little bit happier when our home is tidy.
I made a change to more transparent and plant-based cleaning products a few years back once I saw my baby crawling all over our wood floors and putting everything in her mouth. I knew I wanted those surfaces clean, without the worry of certain ingredients. I chose Seventh Generation products for a number of reasons:

They're made using renewable, plant-based ingredients*, which are listed right on each pack!
They're made without dyes or artificial fragrances (which is especially good for my youngest's sensitive skin)

And they're easy to find during my Target run or trip to the grocery store
*Dish Liquid: USDA Certified Biobased Product 95%; All Purpose Cleaner: USDA Certified Biobased Product 95%; Ultra Concentrated Laundry: USDA Certified Biobased Product 99%; Hand Wash: USDA Certified Biobased Product 97%
My once-crawling baby is now an 8-year-old passionate protector of the environment who keeps our family in check about choices that are "good for the earth." My youngest is 5 and a natural helper. I recently bought a spray bottle of her very own to fill with water so she can help me "clean" too.
Both kids are old enough to tidy up their own toys and craft supplies (when we remind them about it) and put away their own folded laundry. With my husband and I both working where we live, it's essential everyone in the family (minus the dog) help us stay on top of the cleaning, lest we spiral into one of the aforementioned "rage cleaning" sessions.
We eat all of our meals at home, so our sink is never empty—ever. We've been using Seventh Generation's plant-based dish liquid to keep up with the heavy rotation of snack cups, glasses, pans, and plates cycling through our kitchen. And it's great for those extra-essential (and more delicately-made) items, like my keep-itself-warm coffee cup. The brand also makes dishwasher packs and dishwasher gel that we use constantly in our kitchen, too.  
With our stash of trusted products at the ready on both floors of our home, my husband, my kids, and I are able to work together towards our "neutral threshold of cleanliness."
Below, shop my family's favorite cleaning products and check out our typical tidying "to-dos." Plus, download free, printable daily and weekly cleaning checklists for your own fridge!
Daily Cleaning
Kitchen:
Deal with the mail—recycle, shred, file

Wipe down countertops and high chair tray (and check seat for sneaky spills)

Sweep floor under the kids' chairs or the high chair

Load/empty the dishwasher

Put clean dishes away (don't let them linger on the counters or in the sink)

Make the unbreakables accessible so kids can help put away their own dishes

Wipe down stovetop after dinner

Do final counter de-clutter before going to bed

Bonus Kid-Friendly Activity: fill a spray bottle with a little water, give them a rag, and have them help you "clean."
Living Room:
Return toys/games to their proper spot

Tidy the pillows/blankets
Bathroom:
Put toothpaste cap on
Wipe down countertops if needed
Laundry:
Pre-treat and wash any urgently stained clothes
Put away clean clothes right away
Weekly Cleaning
Kitchen/Fridge/Pantry:
Mop floors

Hand wash toys as needed (teethers or other things your kids put in their mouths)

Toss expired food

Wipe down fridge shelving 

Make a meal plan with fresh foods about to go bad
Bathroom:
Clean sink (and toothbrush holders)

Clean shower

Clean toilet

Refill hand soap (if needed)
Living Room:
Laundry: 
Evaluate family needs (underwear, kids' hamper, clean loungewear options)
Bonus Kid-Friendly Activity: help match the socks, sort colors, or (if they're a little older), put their own laundry away.
This post was in partnership with Seventh Generation but all of the opinions within are those of The Everymom editorial board. We only recommend products we genuinely love.