As we return to offices, travel, and a more normal way of life in general, I find myself gravitating toward outfits that look cute and put-together but are still comfortable to wear. With a closet full of basics and tried-and-true favorites, it's easier than you may think to pull together an outfit that will have you feeling stylish and confident.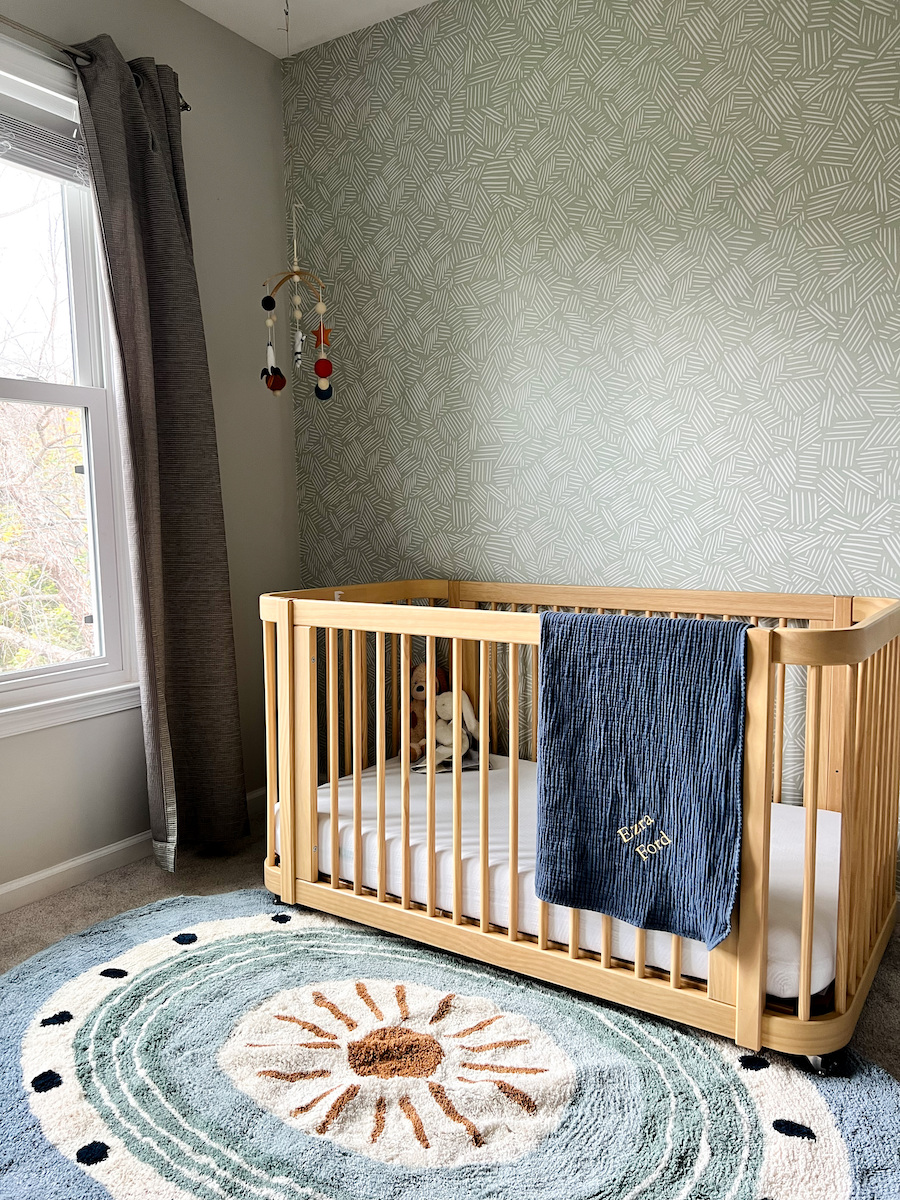 editor-favorite crib brand Nestig just released gorgeous new wallpapers that will easily transform any space 😍
Having a few go-to outfit combinations comprised of comfortable basics can really help when it comes to moments when you feel like you have nothing to wear or you're feeling uninspired by your wardrobe. Whether it's a cardigan and jeans (with some stretch) or a breezy midi dress and sneakers, there's a comfy-cute outfit combo that you're bound to fall in love with.
Check out these six mom-friendly, comfortable outfits that still look put-together:
1. Tee + linen joggers + slide sandals
2. White button-up + relaxed denim shorts + tote bag
3. Midi T-shirt dress + denim jacket + white sneakers
4. Ribbed tank + cardigan + straight-leg jeans
5. White tee + pull-on pants + shoulder bag
6. Seamless tank + sweatshirt + leggings