Editor's Note: While the pandemic is ongoing, CDC will continue to update its travel advisories. Make sure to check the latest guidelines for your departure city and your destination here before planning to travel.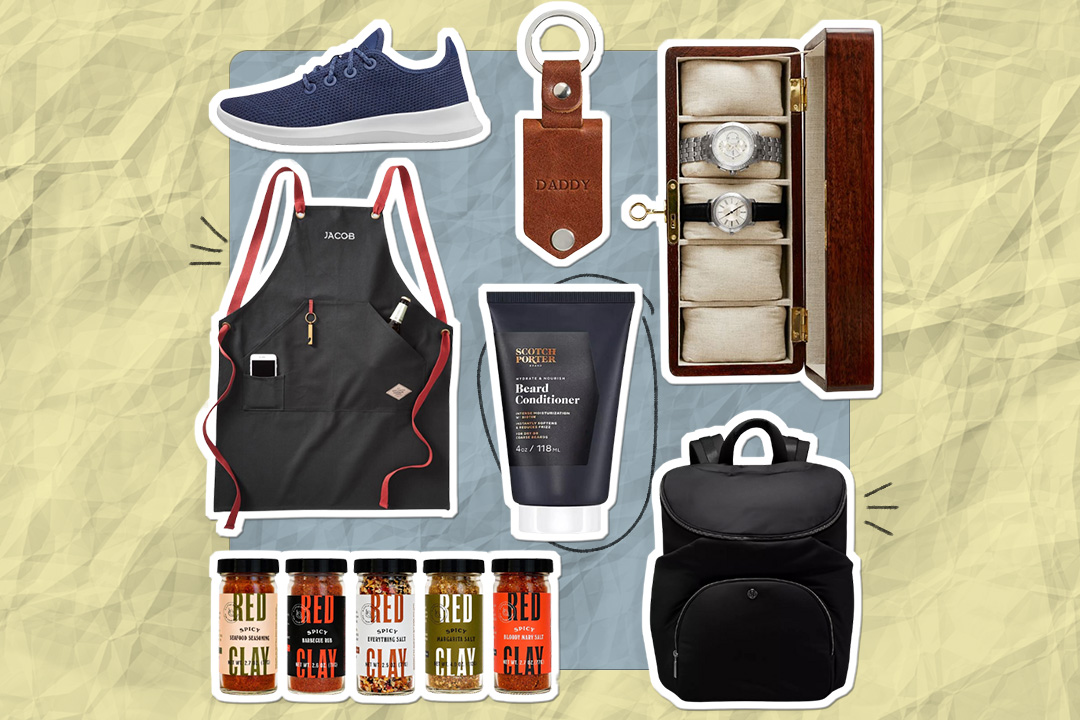 june 18 is coming up fast — have you started shopping yet? 😎
After more than a year of being cooped up in our homes, who can blame any of us for wanting to get away? With the COVID-19 vaccine rollout now in full swing in the U.S., many across the country are taking the opportunity to plan summer vacations.
But is a summer trip even safe at this point in the pandemic? And if it is, how can we keep our unvaccinated kids healthy along the way? To answer these questions and more, we appealed to expert sources for the rundown on traveling this summer.
Q: Can my family travel this summer?
As with most things pandemic-related, the rules for summer travel change with your vaccination status. As of April 27, 2021, the Centers for Disease Control green-lit travel for those who are fully vaccinated. "Fully vaccinated" means that at least two weeks have passed since receiving the second dose of a two-dose vaccine, or a single-dose vaccine.
But just because you can travel, doesn't mean you should. "While we believe that fully vaccinated people can travel at low risk to themselves, CDC is not recommending travel at this time due to the rising number of cases," said CDC Director Rochelle Walensky in a statement at the White House earlier last month.
At this point, CDC advises against travel for anyone who is not fully vaccinated. Need help finding a COVID-19 vaccine? Vaccines.gov makes the process easy.
Q: What safety precautions do I need to have in place for travel, even when I'm fully vaccinated?
Because only 32.8 percent of Americans are considered fully vaccinated, it's critically important that everyone continues to follow basic safety guidelines, whether they are vaccinated or not.
"You won't be able to know everyone's vaccination status so things like masking help reduce risk of [COVID-19] spread," said Dr. Mona Amin, a board-certified pediatrician. "When visiting indoor establishments like libraries and museums, I would choose places that continue to have masking requirements for adults and older children."
Even after full vaccination, CDC echoes Dr. Amin's call for continued masking, good hand hygiene, and social distancing to avoid spreading the virus.
Q: Will I need to get tested for COVID-19 before or after traveling?
Again, the answer depends on your vaccination status—and the location you're visiting or returning to. For those who are fully vaccinated, CDC states that you do not need to be tested or to self-quarantine, unless required by your destination. Should you develop symptoms of COVID, such as fever, sore throat, or loss of taste or smell, self-isolate and get tested right away.
However, the rules change if you are unvaccinated, or not considered fully vaccinated yet. Remember, CDC advises against travel for anyone who is not fully vaccinated. But if you must travel, the agency recommends the following:
1 to 3 days before your trip, get tested for COVID
Practice basic safety precautions while traveling e.g., wear a mask over your nose and mouth, wash your hands frequently, and maintain social distancing
3 to 5 days after your trip, get tested for COVID while also quarantining for 7 days, even if your test is negative
If you won't be tested following your trip, CDC advises quarantining for 10 days
Avoid those at high risk for complications of COVID for 14 days following your trip
Q: I'm fully vaccinated. Are there any scenarios in which I can't travel with low-risk?
Yes! If you or your traveling companions test positive for COVID-19, have symptoms of the illness, or are awaiting test results, CDC states that you must stay home. If you are fully vaccinated and have been exposed to someone with COVID, the agency reports that you can travel as long you do not develop symptoms.
Q: Can I take a cruise with my family this summer?
If you're hoping to depart on a cruise ship from a U.S. port, the answer at the time of this story's publication is 'no.' CDC enacted a no-sail order last spring as the pandemic was gaining ground, and currently has in place a conditional sailing order that will eventually give way to cruises departing with restricted capacity. At this time, however, no cruise ships are departing from the U.S.
Q: Is air travel safe at this point?
With all the proper precautions in place, air travel might be a relatively low-risk option, as suggested by a study from the Aviation Public Health Initiative. Still, some health experts are encouraging caution—like Robert M. Wachter, the chair of the department of medicine at the University of California at San Francisco.
"When [planes] turn into a flying restaurant, the dynamics of [viral] spread become very different," he told The Washington Post in regard to passengers eating and drinking in flight. "I would not eat at an indoor restaurant at this point, even being fully vaccinated, and so the time during which the plane is, in fact, an indoor restaurant is a time when it is somewhat less safe."
Q: What are fun, safer options for travel and activities?
Dr. Amin issued this helpful reminder: there is a lower risk of transmission in outdoor settings. Still, she added, it's smart to keep some distance from others outside of your household.
"If you go to the beach, perhaps choosing an area where your own family is together and not close to strangers," she said. "When visiting with friends and family, remember that the more adults who are vaccinated, the less likely it is to bring the virus home to our unvaccinated children."
To keep to yourselves while traveling, take a cue from the rest of the country and go camping. A recent report showed a dramatic increase in both first-time campers and first-time RV owners, suggesting that people are sticking to themselves while hitting the road in these pandemic times.
For those opposed to roughing it at a campsite, VRBO, Airbnb, and cabin rentals like Getaway House are good options, while companies like Outdoorsy and RV Share offer affordable RV rentals.