Growing up, my sisters and I were never allowed to lay a finger on the thermostat. Instead, my dad kept our old, drafty home at a stubborn and chilly 67 degrees. And if we'd complain, inevitably numb and shivering, his response would always be the same: put on a sweater. You could say that, over the years, I've perfected the art and science of dressing snuggly for a Midwestern winter—especially important now that I'm grown and have an old, drafty home of my own, complete with a thermostat to lord over.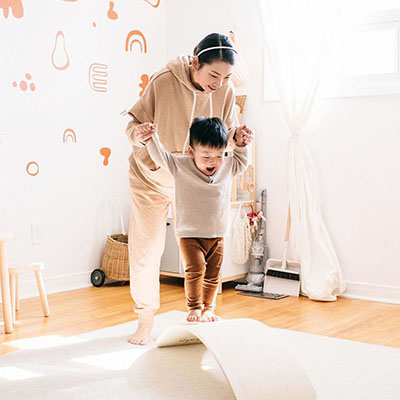 Shop Our Most-Used Items From Amazon for Toddlers!
If your kid is turning 2, get ready for hilarious conversations, much more involved play, and lots of sweet, sloppy kid hugs and kisses. As for what you'll need? Leave that to us.
This way to shop —>
What's my secret to wintertime survival? Warm and cozy slippers. I am partial to natural fibers like wool and cotton. But my all-time favorite for warmth and sumptuous softness is alpaca wool—which is among the most eco-friendly and cruelty-free options around. Whatever your particular leanings may be, I am hopeful you'll find your next pair of slippers below. Here are nine supremely cozy-looking options to carry you into spring.